I'm absolutely stunned that we're already 1/3 of the way done with the year and our Year of the Asian Reading Challenge! Are you on track? I'm trying to keep a steady pace of 4 YARC reads a month, and it's going pretty well!
But, even if you're behind, there's no worries! We have ample time to catch up, and I hope today's #YARC2019 book recs, curated just for this month's challenge theme, will help get you back on track!
If you haven't heard about it, #YARC2019, or the Year of the Asian Reading Challenge, is a year-long reading challenge dedicated to reading more books by Asian authors! You can find out more about the challenge and sign up here, if you haven't already!
I've read 16 books for YARC so far, and am excited to start a couple more this month! (The Candle and the Flame, We Hunt the Flame, and Somewhere Only We Know are ones I hope to get to this month!) If you want to see what I've read so far, you can check up my progress post here!
Each month we have a prompt about a theme that you could base your books about for the month as a suggestion if you want to up the ante on the challenge, and this month's prompt is . . .
For the month of May, we're highlighting Asian-authored novels that feature meaningful relationships: romantic, platonic, familial–or maybe even a meaningful rivalry? Read a book in which relationships are important to the storyline.
There are so many awesome books that could fit the prompt, but our YARC Recommended Reads for the month include . . .
Love from A to Z is a book practically made up of so many relationships. Adam and Zayneb both keep Marvels and Oddities journals, despite never having met each other, and that's just the start of the huge web of relationships connecting them. From the romance to the family struggles to Zayneb's spitfire nature, Love from A to Z is a great book for this prompt.
(I finished this last week and it was WONDERFUL. I love Zayneb and all her spirit, and the characters have such great dynamics!)
Ash by Malinda Lo
Not only is it Ash's ten year anniversary this year, but it's also a wonderful book to fall under the relationships prompt! From the way it has a sapphic romance going on, to how Ash must make hard choices between people and love and life and fairytale dreams. The relationships in this—platonic, romantic, and otherwise–are well-developed and three-dimensional.
(I'm SO excited to hopefully pick this up this month! Ash has been on my TBR forever, and it also qualifies for the #AsianLitBingo happening in May and the #BacklistBookworms chat!
From notable family dynamics to epic power struggles to a really heartbreaking scene, A Spark of White Fire is filled with some of the most iconic relationships ever. Esmae is a fierce heroine who has a lot of things going on with a lot of different people–even gods. A Spark of White Fire is a science fantasy novel you don't want to miss!
(A personal favorite of mine, this book DEFINITELY fits the relationship theme given how I was left sobbing in the end. It's a fantastic book.)
My Own Suggestions for the May Prompt!
Below are some books that I've personally read (or am reading) and love that I would recommend for this prompt! I hope you enjoy reading!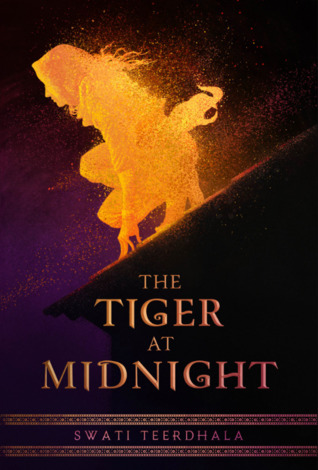 The Tiger at Midnight has soon become one of my favorite reads, and for good reason! The enemies-to-lovers relationship (full of cat-and-mouse banter!) was so spicy and I love Esha and Kunal so much. They have such a great dynamic that is perfect for this prompt, and The Tiger at Midnight is just a really exciting book! Teerdhala's debut is amazing and I'm shoving it at everyone's face that I can.
Toxic by Lydia Kang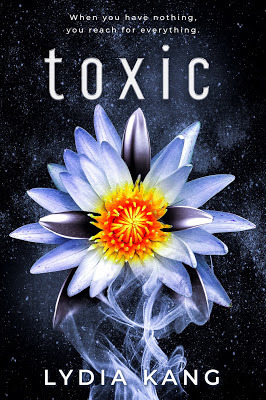 A little on the younger side, Toxic is still a fantastic book that examines really complex relationships—not just between protagonists Hana and Fenn, but also a relationship between Hana and her mother and Hanna and the sentient spaceship, Cyclo. The way Kang examines all these themes in a near-disastrous setting (a toxic, decaying sentient spaceship) was really interesting and this story gripped me the whole way through!
This is a personal childhood favorite, but I remember listening to Dumpling Days in the car with my family when I was young. It's actually the third book in a series, but you can read it out of order and Pacy is such an amazing heroine. She and her family are visiting Taiwan for a family visit (love lots of family relationships) but Pacy struggles with not understanding Taiwanese and so much more. Definitely recommend this amazing MG read (and there's so many good foods in here, it's practically a classic!)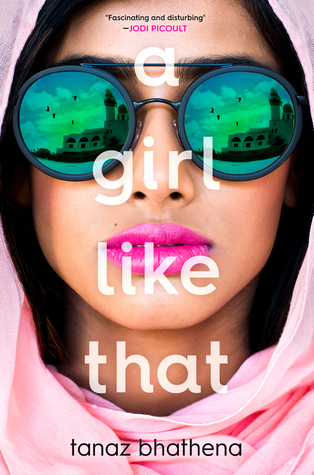 Bhathena's debut was so moving, and A Girl Like That really examines so many different themes. From romance to self-discovery, A Girl Like That is a truly moving book. Zarin ends up dead in a car with Porus, and her story is one that is slowly pieced together and will move you, as its told in its alternating viewpoints.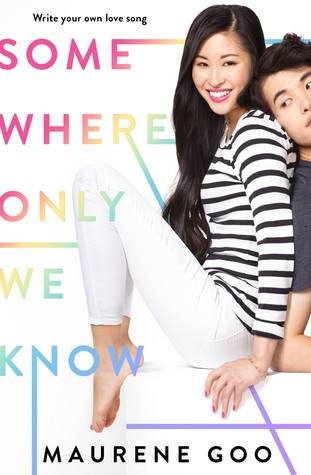 Of course, what's a relationship list without a very cute romance from Maurene Goo! Goo has so many amazing romantic comedies out, but Somewhere Only We Know is out in May and it's a 24-hour novel that really dives into the idea of falling in love—fast. Definitely suggest you pick this up if you want something with a lot of relationships besides just romantic (although that one is huge!) from the interactions between Lucky and her fans, Jack and his family, and so much more.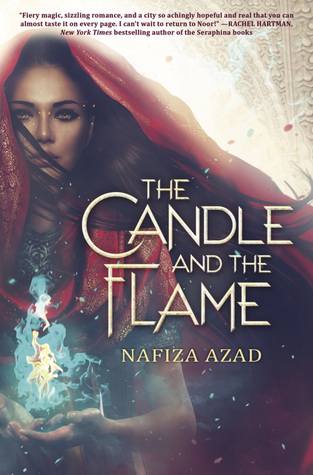 Okay I cheated . . . I haven't gotten far in The Candle and the Flame yet, but I'm scheduled to finish it next week and I'm EXCITED! The city of Noor is so diverse and there's so many interesting relationships in just that city along the Silk Road, not to mention Fatima herself! From a myriad of languages to multiple faiths to magical creatures, there are so many interesting relationships to explore in The Candle and the Flame and I'm really excited to finish!

What YARC books are you going to read in May?