There are so many cool novels that came out/are coming out that feel really atmospheric.
I know when I say this most people jump to the sound of "spooky, mysterious, enchanting" but even more than that, I think it applies to any sort of novel with a really strong setting and environment that just engrosses you in that part of the story and can help you fall in love with it!
Some of these I've read, some of these are on my TBR, and all of these are books I recommend you pick up! They sound so magical, and they also have awesome covers!
(Plus, I have a fun surprise at the end, hehe!)
So sit back, relax, and enjoy these recs! I include 3 words I'd use to describe each book, just for fun!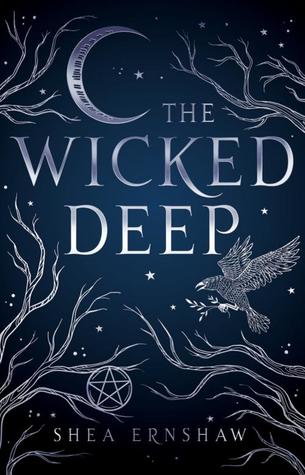 Okay, so I definitely really enjoyed The Wicked Deep last year, and it was very Pacific Northwest and I loved that setting!

If I summarized this in three words, I would say witchy, foggy, and spooky! The witches and the foggy, PNW setting were all so spooky and atmospheric, and made this book (and its huge twist) so magical (in a witchy way) and enticing, I couldn't put it down!

I defintiely recommend you add The Wicked Deep to your TBR if you want a spooky, contemporary read + witches and a dash of romance and foggy drownings.

Read my review here!
AHHH, I have the DRC of this and am so excited to dive in! I've heard so many amazing things about the spooky forest-y goodness of this book (and that it might not be good as a late night read if you're easily scared . . .)

Three words I'd describe The Waking Forest with based on first impressions would be twisty, magical, and conspiracy because I think big things are happening in the waking forest!

I'm defintiely excited to open this up soon and relish in the treacherous deadliness of this book! Fingers crossed!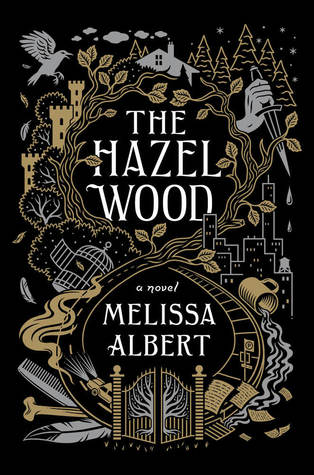 I have had this book on my TBR for so long it's been killing me.

I actually checked out the audiobook from the library spring last year, but I set it aside because I wasn't digging the narrator on 1.4x speed, and I wasn't willing to listen on normal speed, so I ended up putting it aside.

Later, I finally bought this book and now it's sitting on my bookshelf waiting to be pulled out and read. I know. We'll get there, someday. But the words I'd describe The Hazel Wood as, based on first impressions and that chapter I read, would be angry, dark, and twisted.

Oops, am I sensing a theme? Who knows! But I am excited to pick this back up again, hopefully before it sits on my shelf unread for longer.
This is the only non-spooky book on the list but it was one of the first books I thought of when looking at atmospheric reads.

Small Town Hearts is beachy, summery, and romantic and I get all the summer beach in Maine vibes and I LOVE it! Not only do we get the awesome bi main character we deserve and sweet summer romance, but it's just so atmospheric and Maine I can't get over how much I love this book?

Plus, the lighthouse and the coffee shop called the Busy Bean and the whole entire town is just magical and summertime and something I can't get enough of. Do not hesitate to add this one to your TBR!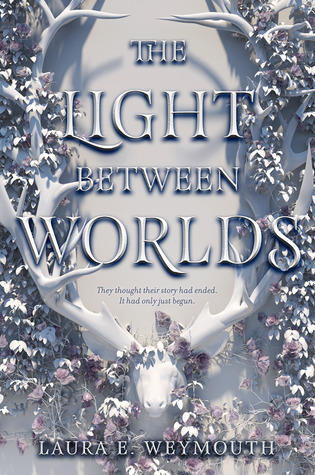 Is it considered cliche if I say that this book gives me SERIOUS Narnia vibes?

But like, better. I love love loved Laura E. Weymouth's portal fantasy, The Light Between Worlds (also we have exciting news in February that you should watch for) and it was so rich, poignant, and evocative. It was extremely moving and such a delight to read.

Sisterhood, war, feeling like you don't belong–this book has EVERYTHING and you must must MUST add it to your TBR. It's so atmospheric in a Narnia-way that I can't describe, but know that this book is amazing.

Read my review here!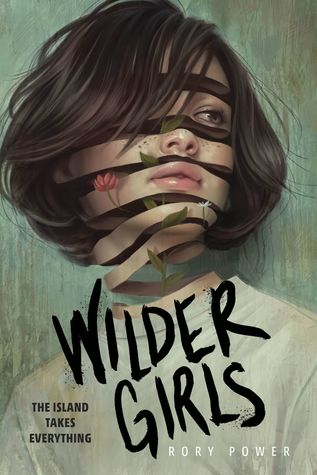 Okay, please let us revel in the magic that is BOARDING SCHOOL.

I love boarding school books. They're so uniquely atmospheric in the way that they're kinda like high-school on steroids, but in Wilder Girls, it's like high school–and then throw in some horrifying quarantine.

Yeah, I know.

I'm excited (it's also f/f!!!) and it sounds so wonderful and I have an ARC and am ready to read and just am 100% pumped for this book! I would say, from first glance, that this book would be described by horror, misleading, and vicious. We will see how it turns out . . .
Naturally, I've heard a million and one amazing things about this book and it sounds so mysterious, beastly, and fearsome that I can't wait to dive into my DRC!

I MEAN, LOOK AT THE COVER AND TELL ME THAT THIS DOESN'T GIVE YOU CHILLS?

I am all for this type of almost glow in the dark spookiness and beasts and all sorts of mysteries and am very excited to have my April blown apart by so many amazing books! Christine, just shove a stake through my heart now I am not ready to handle this awesomeness.
Now, for some more fun things . . .
Alright, so obviously we can see that some of these books' titles seem a bit structured, so I thought I would poke a little fun on that and make a Create Your Own Atmospheric Read: Book Title Generator!
So have at it, and let me know what YOUR book title is! No need to divulge any personal information (i.e. birthday)!
Plus, I made an Instagram stories template as well, if you'd like to download and share that!

So go wild and have fun with these! My book would be called Above the Condemned Graves, which sounds soooo creepy I am all for it!

Let me know if you liked this, and I'll try to share more interactive stuff at the end of posts 😉
What books would you add to an Atmospheric Reads list?
Also, quick footnote, I would really love if more books with these types of vibes were published by POC! Not that these books aren't great + super exciting, but I'd love to see it expand more so if you have any recs in this subset, please let me know!