To be honest, I'm a bit disappointed in myself. I've only read three and a half (half for Don't Date Rosa Santos, which I'm in the middle of reading) Latinx books so far this year.
Which can be a lot, but once you factor in the fact that all four are ARCs and that I've read 71 books so far, it's a bit sad honestly.
So, I'm trying to do better, and this post will hopefully jumpstart that! I want to support more Latinx books, not just through reading them, but also through checking them out from the library etc. Which is why I have this list of awesome Latinx science-fiction fantasy novels, so you too can join me in reading more of these stories!
This is by no means a comprehensive list, but it contains Latinx books I've enjoyed/am really excited for, so yay! I've organized them from oldest to newest, so you start at the books you hopefully have the greatest chance of picking up! The Goodreads links are in the titles!
Also, if you're looking for more Latinx books, you should 100% check out both Las Musas (which hosts a fantastic Twitter chat!) and the Latinx Book Club!
This is one of the oldest published I could find (2015) and I'm honestly really sad I haven't heard more about this!
It sounds amazing—zombies & supernatural creatures in NYC—and I think Sierra & her shadowshaping abilities sound SO cool? Really quite excited to track down a copy of this. I've heard that it's really unique, so I'm quite excited to pick it up!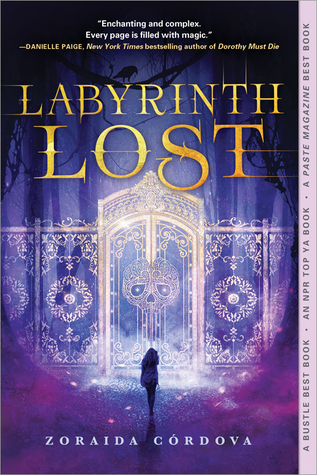 This is one I just haven't gotten the chance to pick up, which I feel really bad about because it's been on my radar for what feels like forever!
BUT HELLO??? BRUJAS??? Sign me up please. I am just really really excited for this and to read; Zoraida's books are probably the first on this list that isn't an ARC which I'll be picking up, so YAY.
(Also, if you happen to be a romance fan, you should check out Zoraida's adult books under the name of Zoey Castile! I've heard they're quite steamy and have fantastic chemistry . . .)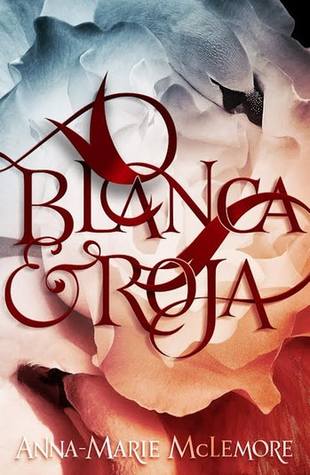 This is the only one I own, so you all have my permission to shame me for not reading it yet. (I did read Wild Beauty though, and it was SO amazing.)
I actually bought this on a whim at the Strand Bookstore in NYC a few months ago, and haven't picked it up yet, but it's sitting very prettily on my shelf! So like, someone yell at me to read this because I love how lush and beautiful McLemore's writing is!
I also heard Snow White & Rose Red and Swan Lake and curses and family so yes I am here I am just The Worst at reading books I own.
Okay, so I lied. I own this too.
(Totally forgot even though it's literally RIGHT on my list? Rude @ my brain.)
I've been really excited to start and was probably going to read it during ARC August (also known as "last month before I leave all my books behind as I head to college") and I've heard amazing things about its ensemble cast and aro/ace-spec characters and queer rep so like GIVE IT TO MEEEE
(Just kidding, I have it.)
Fighting back! Rebellion! Prophecies! Excitement!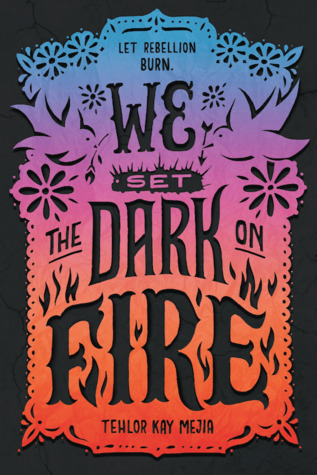 This is one of the ones I've actually read this year, and it was so so amazing and good I just wanna scream for a decade.
Not only are Carmen & Dani such an iconic couple, but also I just adore the fiery message this book has and the rebellion themes. If you're looking for queer Latinx dystopian-fantasies with such fierce characters and taking down the patriarchy, do not hesitate to pick this up! It is amazing!
This is another 2019 release that I've read, and I would hugely recommend to fans of
1) conspiracies
2) action! action! action!
If you're looking for an action-packed sci-fi read (and I really mean action-packed), I definitely recommend The Last 8 for the awesome fight scenes and aliens and last teens on Earth and MORE ALIENS. Do it.
This is one I probably only saw once on my feed throughout its release month, so I'm definitely hyping it up now in hopes that you acquaint yourselves further with it!
Because I looove sci-fi and heard amazing things about scientists and electrical powers and . . . reduced life expectancy?! But seriously, I know its cover can seem kinda meh, but the summary sounds really cool and I wish more people knew about it!
I'm hopefully going to find a copy in my library system, so wish me luck!
I definitely enjoyed Lilliam Rivera's contemporary debut, The Education of Margot Sánchez, so hearing that she had a dystopian sci-fi coming out had me so so excited!
It's a fierce story about fighting for the life you want in a dystopian-sort of world, and I know there's a copy in circulation somewhere, I just have to pick it up!
Also, that cover makes me want to swoon DID YOU KNOW THAT BLUE & YELLOW IS MY FAVORITE COLOR COMBINATION? DID YOU?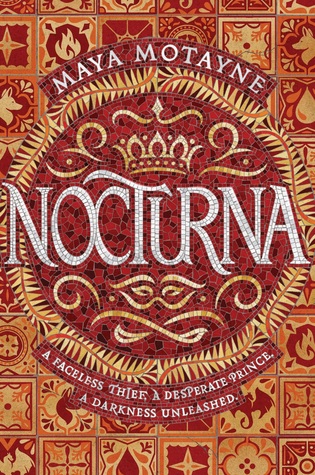 I just posted Maya's guest post about Nocturna yesterday (you can read it here!) but SCREAMS. ALL THE SCREAMS.
I'm so excited for this Dominican-inspired fantasy with so much character chemistry and cool influences and magical worlds. I've only heard praise and Lili @ Utopia State of Mind says it's underhyped, therefore I will try to read it.
(Also, if YOU wanted to read it, you can enter the giveaway that comes with my Writer Wednesday post. I'm pretty bummed I can't enter ahahah)
This is one I'm definitely going to get to reading this year because I actually have an ARC, so squee!
It's in a post-punk San Francisco with ancient creatures being summoned and magic and seems like such a cool contemporary fantasy that I can't wait to pick up. I've heard from reviews about the amazing character development and great blend of contemporary and fantasy, so I'm really excited to start my ARC this June!
I'm so sorry to inform you that this is coming out in *whispers* 2020.
Don't kill me!
I know you want this Bolivian-inspired fantasy as much as I do and I just *melts in to a puddle* at the fact that we have to wait so long for it. It's okay though.
I've heard it has politics and queens and princesses and vigilantes and I JUST NEED IT TO COME SOONER. 2020 PLEASE. I'M BEGGING YOU.
So yeah. (I'm also really excited to see all the amazing art Isabel does for this because she's so incredibly talented like WHAT.)
Bonus time! I knew I had to shout out two middle grade books that I'm also excited for, so here you go!
The Rick Riordan Presents imprint does some truly awesome things, and I'm so so excited to read The Storm Runner (and its sequel!).
There's disability rep, Mayan relics, crazy adventures, and DOGS and I just want to go back to the time of middle school, so I'm hoping I get a chance to read this in the summer! I need some MG wholesomeness honestly and I'm really excited for this one.
HA you thought I was going to leave off Ghost Squad.
Nope.
Not only is the cover prime meme material, but it also has such an awesome sounding story? Chubby cats and malicious spirits and St. Augustine! And adventure!
Claribel is such an amazing figure in the YA community and I can't recommend her enough for the vast amount of things she does, and I'm so excited to be able to support her books next year! (2020, y'all.)
Which one of these are you excited for? What do you think I should start with?