I am so excited to announce to y'all that a new blog series is coming to Vicky Who Reads!
You might have seen me tease this a bit on Twitter, or maybe you saw the form that went around for authors, but anyways, I'm here (on the last Wednesday of 2018) to officially announce my new blog series!
Every Wednesday in 2019 I'll be featuring one 2019 author who has written something awesome to share with you! Therefore, Writer Wednesday (don't we love an alliteration?)!
The authors and I have put a lot of hours in to bring this to you, and I can't be more excited! These are all really amazing people with wonderful books I can't wait for y'all to hear more about, and I thought it would be great to be able to share a little about them from the source.
Each post will be unique–each guest post prompt, interview question, or character interview was specifically written to bring something different and new to the table in a personalized-to-the-book way, so I really hope y'all end up loving these posts!
(There will be no "What was your inspiration?" questions, because we've got so many more fun things to share with you!)
Anyways, without further ado, here is the January through March line up!
January 2nd: RuthAnne Snow + When the Truth Unravels
Obviously I'm so excited for RuthAnne's author interview to go up, not only because I've already read it and it is amazing, but also because When the Truth Unravels is an awesome book that I can't wait to read!
If you're looking for a poignant book on friendship, When the Truth Unravels sounds like the book to pick up! I can't wait to check it out from my library soon!
January 9th: Tiana Smith + Match Me If You Can
This was such a fun post for both Tiana and I to write, I can't wait to share it with y'all! I wrote a character interview for the characters in Match Me If You Can and whoo! The drama in this book is spicy!
I loved reading Match Me if You Can and so recommend you pick this swoony contemporary up! If you're looking for something fun and light, don't sit on this book!
January 16th: Rachel Lynn Solomon + Our Year of Maybe
We get photos of teen Rachel in a band in this post, so if that's not freaking awesome, I don't know what is . . .
But also Rachel's responses to the author interview are so well thought out, I can't wait to share this post with y'all! Our Year of Maybe was such a poignant read and I just loved reading Sophie & Peter's friendship (and the examination of how it was toxic) in this book!
January 23rd: Hannah Capin + The Dead Queens Club
This is such a fun one, and The Dead Queens Club is right up my alley–I can't wait to finally be able to dive into my ARC soon! (And Hannah's guest post will be so awesome I am quaking.)
For fun reads and history turned high school (honestly, royal court is basically high school drama), I definitely recommend The Dead Queens Club for all of its clever Henry VIII fun and drama (ALL THE WIVES HIGH SCHOOL GIRLFRIENDS).
January 30th: Hanna Alkaf + The Weight of Our Sky
Hanna and I chat so much about The Weight of Our Sky and I can't wait for you all to hear some of the things we discussed in this interview!
Melati's story has so much relevance to my own family's history and a lot of the different race riots in Southeast Asia during the late 1900s, and I found The Weight of Our Sky to be so poignant and moving and deserving of all the love an attention. (It's also why I happen to be organizing a Southeast Asian blog tour for it…)
Please do not hesitate to pick this one up when it comes out in February. I swear you won't regret it.
February 6th: Jodie Lynn Zdrok + Spectacle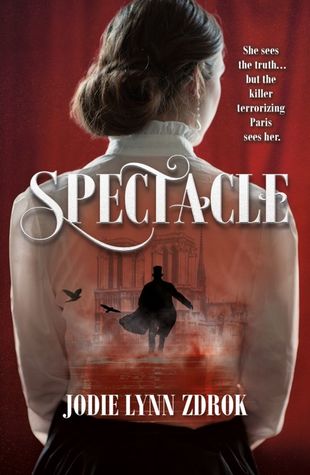 I am here for ALL of the French things coming out next year, and Spectacle sounds like so much fun with its murders and sharp protagonists.
Jodie and I chat Spectacle, it's concept, and so much more in this post, y'all really do not want to miss out on this (both the post and the book) because it will wow you with its dark, Parisian story filled with supernatural undertones . . .
February 13th: Kara McDowell + Just for Clicks
Kara was so nice to go along with some of my crazy guest post topics, and we're so excited to bring you Falling In Love When You're #InternetFamous which is both a little bit of a romance advice post, a little bit of Claire and Poppy's anecdotes, and a little bit more fun!
I can't wait for everyone to read this post and get a little taste for Just for Clicks in February!
February 20th: Caitlin Lochner + A Soldier and a Liar
Superpowered teens? Sign me up.
I'm so excited for y'all to read my interview with Caitlin Lochner and all of the shenanigans we get up to–superpowered teens is just such a fun concept and I loved exploring some of the elements of A Soldier and a Liar with Caitlin in this post! Keep an eye out for this next year, because there are so many fun things ahead of you . . .
February 27th: Addie Thorley + An Affair of Poisons
For a layperson like me, anything France immediately sounds super cool and romantic and interesting (uncultured American, here) so I'm obviously so excited for Addie Thorley's debut!
We talk about An Affair of Poisons in this interview and I can't wait to share with you some of Addie's responses about this lush debut full of intrigue! (I also can't wait to dive into this–my hands are itching to open my ARC.)
Bonus! March 1st: Savannah Brown + The Truth About Keeping Secrets
I felt the strong, relentless need to try and squeeze as many books in this feature as possible, and I ended up giving UK folx a few Fridays. So maybe we lose the alliteration, but it's still 100% going to be branded as Writer Wednesday don't @ me.
But I'm really excited to share with you what Savannah has to say about her mystery/thriller YA debut, as it sounds like soo much fun and something I need to whip my Book Depository account out for.
If it's special enough to pretend Friday is a Wednesday, you know it's worth a read, *wink wink*
March 6th: Victoria Lee + The Fever King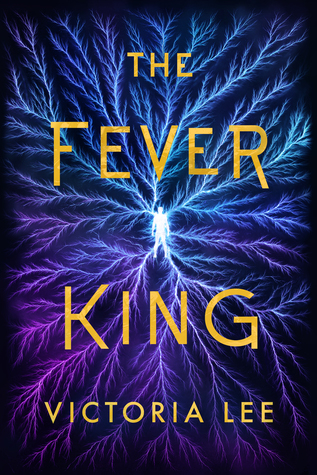 Honestly it felt like I was writing The Fever King fanfiction as I made this interview, and I am so not complaining.
Victoria & I are working on this character interview and . . . y'all. It's so much fun and I am so excited to share Victoria's (or rather, Noam, Dara, and Lehrer's) responses with you! The Fever King was such a great read (I read it at Disney and all I wanted to do was read this, not listen to screaming children) so yes! Pick! It! Up!
March 13th: Alyssa Wees + The Waking Forest
Looking for something spooky and atmospheric and full of all sorts of magical things? The Waking Forest is definitely something to check out!
I can't wait to dive into my ARC of this, but meanwhile, Alyssa and I have all the fun things planned in this interview and you get to hear a little (a lot) more about this book and its spooky, lush, whimsically dark nature. Just give me all the adjectives for this book, please.
March 20th: Lillie Vale + Small Town Hearts
I have read this book so many times and watched it evolved, it's honestly astounding.
Small Town Hearts has been a book I've waited to see in stores for so many years now and the fact that it's almost here has me so excited! Lillie's debut is honestly amazing and if you like the sound of a seaside Maine town and a summery romance, you can't miss this! Lillie and I chat about Small Town Hearts and how it has changed over the years, and I can't wait to share her responses with you!
March 27th: Joan He + Descendant of the Crane
To end the first line up, we are finishing off with a bang–a character interview with some of the characters from Joan He's incredible debut, Descendant of the Crane!
You've probably heard me scream about this once, twice, or a billion times, but I am so excited for this book to publish, and almost as excited for you to read Hesina, Sanjing, and Akira's responses to my questions! Ugh. All the love for this book 💖
Isn't this lineup absolutely incredible?! I'm so excited to be able to work with so many amazing authors to bring this to you, and I can't wait for everyone to read their posts!
Until next week where RuthAnne Snow & I will be chatting When the Truth Unravels . . .
Are you excited for any of the authors? I'm really happy to be able to introduce this, and I really hope it goes well!