To end 2018, every Monday, Tuesday, Thursday, and Friday left in the year will be dedicated to a list of 6 books that absolutely wowed me this year.
Today is all about new, debut authors from 2018 who released books which I absolutely ADORE. Although I've already mentioned quite a few debuts in my earlier posts for this short series, there are still a bunch of debuts left which I adored and can't scream enough about!
For starting off authors, these books are awesome and I can't wait to get more books from them in the future! (And almost all of them do, so phew! I'm excited!)
Without further ado, here are today's 6 reads: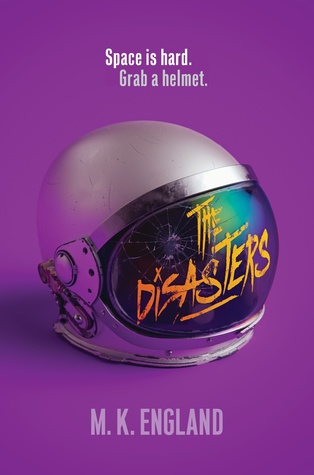 Obviously, from how much I've been raving about The Disasters this month, you can tell that I am a huge fan of this book.

It's such a light and fun space adventure that I can't not love reading and I definitely recommend to anyone looking for a diverse read with fun characters and a light, fluffy plotline (despite it being sci-fi) that let's you just enjoy the time you spend reading!

Sometimes you're just not in the mood for a super heavy read, and if that's the case with you, I so recommend M.K. England's The Disasters! So definitely pick this one up, *wink wink*
Not only do we get Quality Content™ when Penguin Teen absolutely roasts Arvin Ahmadi, but also we get this great book and honestly if those two things aren't enough for you, I don't know what is?

This book is just super amazing not only in the way that the main character learns a lot and has a really great journey, but also in the way that I still haven't finished the crossword for this and I'm feeling guilty.

(Okay, maybe that isn't so great.)

But still! This is a really fun and awesome read and I definitely recommend you check this out. Arvin's contemporary debut is super underrated, and I hope a lot of people pick this up, as well as his sophomore novel, Girl Gone Viral!!!
I read this wayyy back in 2017, so you know it has to be good for me to still be raving about it over a year later.

A Conspiracy of Stars was just so good? Not only does it have an awesome, diverse cast, but I also love the science and how freaking great the conspiracy (yes, see the title) is. It's a lot of fun and Cole's worldbuilding is so on point.

Plus, the way she talks about colonialism through this book is really nuanced and I think it's a really great approach that is super underrated and deserves more from readers. Nuance plus action and adventure is what makes A Conspiracy of Stars such a great read, and one I think a lot of people shouldn't miss! I can't wait for the sequel, An Anatomy of Beasts as well as that awesome preorder giveaway…
This was just so much fun and super underrated.

Honestly, I admit that I didn't have high hopes when I started this, as I was still suspicious of the Jimmy Patterson imprint (I know better now–Jimmy is awesome) and thought Stalking Jack the Ripper was a one hit wonder, but boy, was I wrong.

(I really hope none of the Jimmy people who follow me see this because I'M SORRY I HAD SO LITTLE FAITH Y'ALL.) But Gunslinger Girl was so good and I absolutely adored the action and adventure in this futuristic yet Western world that was so atmospheric I couldn't help but have a fun time!
I mean, obviously Children of Blood and Bone makes this list.

Not only was this just awesome and action-packed and full of mayhem and magic, but it also had a really engaging story for me that I can't wait to see continued in Children of Virtue and Vengeance.

I love how we're getting more diverse fantasies and although diversity isn't the only good thing about this book, it's certainly a highlight, as it brings so many fresh and new elements to a fantasy that I was missing from other works. So definitely check this out if you haven't already!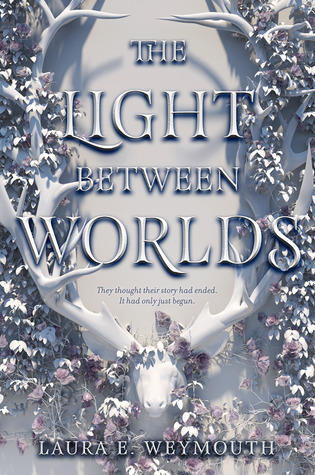 Ummm yeah, DUH OF COURSE THIS IS ON THE LIST.

I mean, not only was this a fan-freaking-tastic book about sisterhood and war and magic (it's a portal fantasy!!!), but it was also just really beautiful and emotional and something that's gorgeous (both inside the book and on the cover)!

I definitely recommend you check The Light Between Worlds out because wow it was great and meaningful and impactful and oh-so-beautiful I just can't even. The sisterhood vibes were great (although, please be aware of the content warnings before reading!) and I found this to be an awesome and lush read!
What are some of your favorite debuts from 2018?