Based on popular demand, I have some reading recommendations for teens of all ages! I have a more complete list of some of my most relatable reads coming in the future in partnership with someone else, so you'll have to wait on that, but for now, here are some reading recommendations for teens 12+!
This post was going to be long, and I don't have the time to write it all up. So I picked my top 5 from each age to write more in depth about, and also included more recommendations below it!
I wanted to cover the widest range of teen ages that I've personally been through, and some books I really wish I read when I was older (*cough*Winterspell & Across the Universe*cough*), and others I could have really used when I was younger.
Some ages (all ages, really)–twelve and thirteen, specifically–it's still totally cool to read MG books, but that's ultimately not what this post is about. (Still, I'd totally recommend upper MG by Wendy Maas, Chris Colfer, Jeanne Birdsall, Lemony Snicket, Pseudonymous Bosch, Soman Chainani, and a lot of others! Also, Rick Riordan books are widely read by middle school, so I won't be including those on this list either.)
I want to emphasize how these aren't strict ages, and you can read these books outside of the ages I suggest. These are honestly just books I wish I read at a particular age, because I know I would have loved them a lot at that period of my life. This varies a lot from teen to teen, and some teens are ready for certain books before other teens are.
I also took into account "reading up" and teens wanting to read books older than themselves when I read this. "Reading up" still doesn't mean we don't need lower YA, though.
Your age shouldn't dictate what you read, but I personally think some books are better read at certain ages. My word isn't law, and I know people who have read some of these books really young, and were still fine. So decide based on what you (or the teens in your life) are like. These are just gentle suggestions of when I wished I had read these books!
(Seriously. Don't @ me with "I read this when I was 8 and I was fine???" I'm glad you were fine, the age groupings are all opinion & based on my personal experiences.)
Anyways, let's begin!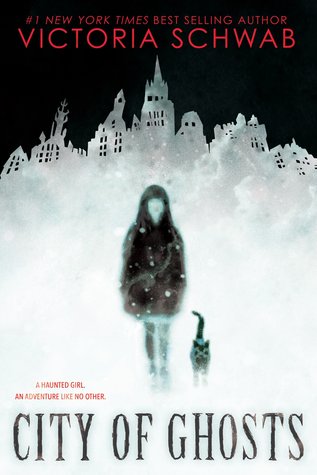 Twelve Years Old
This was obviously the hardest age to find books for, even knowing a lot more books than I did back then, but these are books I'd not just say are suitable, but I'd also recommend to 12 year olds!
Anything by Gail Carson Levine – I LOVE Gail Carson Levine. Still love her, in fact. I've never gotten over my obsession with princess tropes (and nobody better tell me boys can't read about princesses, because they really can), and I love Gail Carson Levine's stories! I would suggest saving Ever and Fairest for when teens are 13/14 as they're a little more mature, but my personal favorites are A Tale of Two Castles and Ella Enchanted (of course).
This Is What Happy Looks Like by Jennifer E. Smith (and the other books in this series) – I actually read this at the perfect age, and at the time, I loved this book. I tried rereading it a couple months ago and found it to be drab & cliché, but twelve-year-old me absolutely loved this. It's a great mix of good clichés & is a sweet & fun read for romance-seeking tweens without giving them a full-blown romance. (This is also a good segue for when they turn 14/15 and can read Windfall!)
Cinder by Marissa Meyer – I think I actually read this when I was 11, but it's one of the most age-crossing YA that I know of. There's no cursing (unless you consider "stars" as cursing), there's light romance, and it's all very interesting and a book I devoured as a tween. Definitely recommend it for tweens looking to read up without getting content that's too mature. (And if they liked this, try Mechanica by Betsy Cornwell and Stitching Snow by R.C. Lewis next year!)
City of Ghosts by Victoria Schwab – Okay, so I lied. There is one middle grade book on this list. But Victoria (V.E.) Schwab is widely known for her adult and YA novels, and this is a good intro to her writing to segue when I teen might read This Savage Song (say, 15?) and A Darker Shade of Magic (17+). I definitely enjoyed City of Ghosts, but found it to be a book I would have loved more at a younger age, hence 12 years old.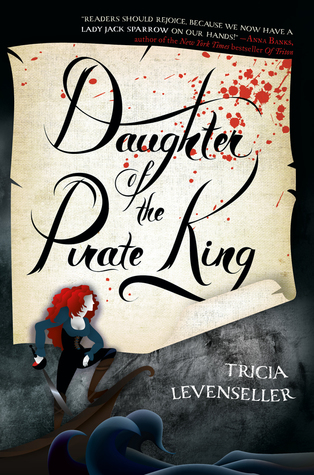 Thirteen Years Old
More books definitely open up at this age, although it's definitely still hard to find lower YA/upper MG that makes 13 year olds want to read, or ones that are age-appropriate.
The Star Touched Queen by Roshani Chokshi – This is a read I'd actually recommend after the tween/teen reads Aru Shah and the End of Time, both because it's the same author & the styles are kind of similar, and also because it doesn't have any super mature content. It's a good fantasy novel but very rich & luscious, so if the teen isn't super into luscious writing, then maybe pass on this one.
Daughter of the Pirate King by Tricia Levenseller – But if they're into action & adventure, definitely check out this book! When I read it, I went "Wow, I wish I had this as a young teen," and this was the first book to really get me thinking about the issue. Alosa is a bit "immature" by adult standards and pirates can be rowdy, but I think 13 year olds will enjoy this and it's light, fantasy nature.
Empress of All Seasons by Emiko Jean – I read this like a couple weeks ago, and I think this is such a good intro into Asian fantasies! It's definitely on the lighter side, which is why I recommend it, and it's got magic and mythical creatures and a Hunger Games like plot that I think young teens will enjoy! I still loved reading this at 17, though.
Simon vs. the Homo Sapiens Agenda by Becky Albertalli – Honestly, this is probably my favorite intro book to queer YA, not only because there's a movie!!! But also because it's light and fluffy and sort of segues into some of the darker themes. Simon obviously represents a very privileged portion of the LGBTQ+ community (white + gay vs. other identities), but I think his fluffy romance is one a lot of people love.
Lovely, Dark, and Deep by Justina Chen – This is definitely another younger YA book, and I think Chen manages to capture that feeling of youth and yearning really well in this. The main character has a lot of relatable emotions, and although adults will probably call her immature, I think 13 year olds will be able to relate really well.
Bonus Graphic Novel! Nimona by Noelle Stevenson – This is a cute fantasy graphic novel, and great for anyone who loves these sorts of reads! Also, check out The Princess and the Dressmaker by Jen Wang, if you liked this!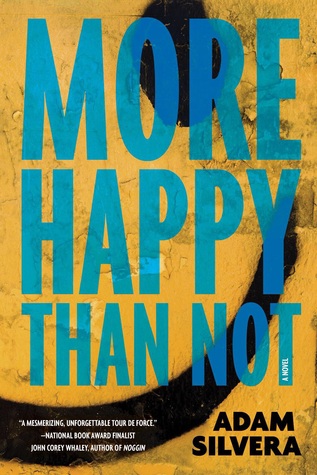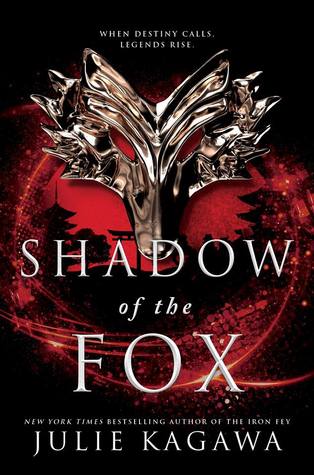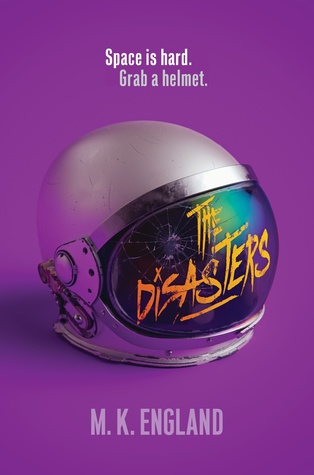 Fourteen Years Old
There are definitely a lot more books that open up at this age, and it's a really good year to also start exploring more diverse works, because yay diversity!
More Happy Than Not by Adam Silvera (& Adam's other works too) – Either this or Winterspell was the first queer YA book I read, and I think all of Adam's works take on a really sad atmosphere (so be prepared to cry), but they're all still great books that queer teens will relate to! (Still sad tho.)
Shadow of the Fox by Julie Kagawa – If the teen liked Empress of All Seasons when they were 13, then they might love Shadow of the Fox, which is similar, but a little darker and a little more intense with its plot. The main character is super fun and wily and I think this is a story a lot of teens will relate to.
Kat and Meg Conquer the World by Anna Priemaza – Read this if you want ALL the friendship vibes! Love love love the friendship vibes in this, as well as the portrayal of neurodivergent teens and fandom! Definitely a favorite, and one I think 14 year olds can relate to (and I still loved, being not 14 anymore).
Geekerella by Ashley Poston – If said reader enjoyed This Is What Happy Looks Like, but wants to step it up a notch into something less . . . cliché, then definitely check out Geekerella! It has a great twist on Cinderella AND incorporates my favorite famous person trope, and it's a book that just gives all the warm fuzzies!
The Disasters by M.K. England – Maybe they're someone who likes space? Because M.K. England's The Disasters is a light, found family fantasy with a diverse cast that I think teens will love from the action and adventure. It's nothing too dark, and a really good read to just get out of your head and enjoy another world!
Bonus, because I couldn't resist! In Other Lands by Sarah Rees Brennan – This is one of my favorites, and it's comparable to Carry On, but more like all of Harry Potter condensed into one book and just better. (Yes, I said that. Better than Harry Potter.) It starts from when Elliot is 13 or 14 and is growing up to when he's 17, and it's such a great found family, magical read.
Also, Dare Mighty Things by Heather Kaczynski, The Beginning of Everything by Robyn Schenider (and other books by her), Girl Against the Universe by Paula Stokes, You're Welcome, Universe by Whitney Gardner, The Naturals by Jennifer Lynn Barnes, I Believe in a Thing Called Love by Maurene Goo, Children of Blood and Bone by Tomi Adeyemi, A Spark of White Fire by Sangu Mandanna, My Lady Jane by Brodi Ashton et al., and Stalking Jack the Ripper by Kerri Maniscalco (Also, if you liked this, check out Girl at the Grave by Teri Bailey Black!).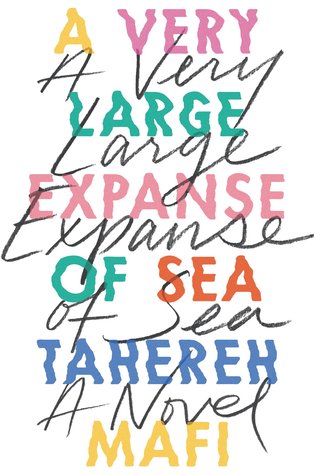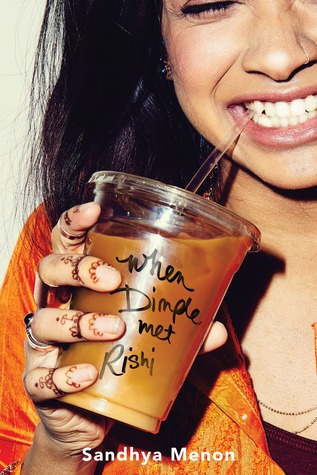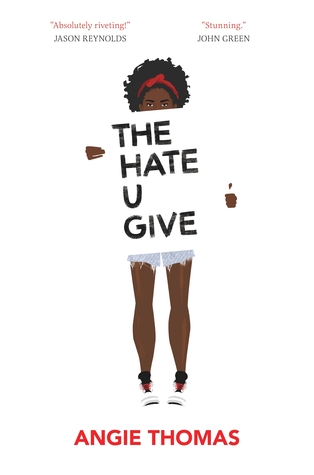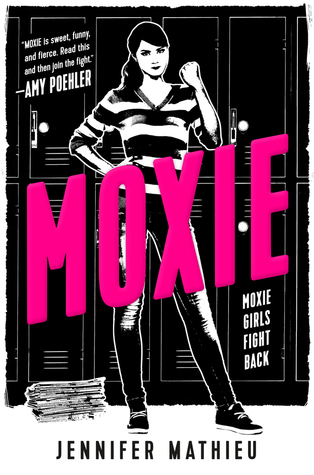 Fifteen Years Old
This is the age when you can basically start reading anything, although there are books I would save for later just so you can appreciate them more. But here are some of my favorite books I wished I read at 15:
Illuminae by Amie Kaufman & Jay Kristoff – This is definitely a fan favorite for sci-fi, and if the teen loved The Disasters, they'll want to pick up Illuminae! Although there's no heavy cursing, it's blacked out in a way that makes the curse words very obvious. And the themes can get a little dark and deadly in the void of space, sometimes.
A Very Large Expanse of Sea by Tahereh Mafi – The sort of young, coming of age voice of Shirin was one I definitely wished I had when I was fifteen and growing up, and so I definitely think this is a read fifteen year olds (reading up, again) will enjoy. It was very relatable and a little stream of consciousness, which in my eyes made this an even better read.
When Dimple Met Rishi by Sandhya Menon – At fifteen, I can wholeheartedly recommend ALL the diverse rom coms (as WDMR does have a light sex scene in it, and I personally wasn't ready for that when I was 14). Some teens will totally be ready for that type of content–I wasn't even allowed to read The Fault in Our Stars till this age, so I needed to wait longer, but I think all teens deserve to see people who look like them fall in love in books! So yay for diverse rom coms! Also, if they liked this, try My So-Called Bollywood Life by Nisha Sharma!
The Hate U Give by Angie Thomas – This should be a literary classic, and I think at 15, teens can handle this type of content. Because it's their reality and their life, and they should be knowledgeable about the things happening in their world. This is real life, and teens deserve to know about it and not be stuck in a bubble.
Moxie by Jennifer Mathieu – We always love handing teens feminist reads, and Moxie is a great one to introduce them more to the topic, if they haven't already! It's also a good precursor to darker feminist reads (like The Female of the Species & Damsel) that they'll want to check out when they're late teens! It's message is really clear, but still meaningful and thought-provoking, which I think is very helpful for this age!
Also, The Wicked Deep by Shea Ernshaw, Black Wings Beating by Alex London, Far from the Tree by Robin Benway, The Hearts We Sold by Emily Lloyd-Jones, Undead Girl Gang by Lily Anderson, The Window by Amelia Brunskill, Eliza and Her Monsters by Francesca Zappia, Every Last Word by Tamara Ireland Stone, A Taxonomy of Love by Rachael Stewart Allen, An Ember in the Ashes by Sabaa Tahir, The Winner's Curse by Marie Rutoski, Dumplin' by Julie Murphy, I Am Not Your Perfect Mexican Daughter by Erika Sanchez, Winterspell by Claire Legrand (And if the teen liked this, how about Wintersong by S. Jae-Jones?), The Young Elites by Marie Lu, The Cruel Prince by Holly Black, The Brilliant Death by Amy Rose Capetta, Ignite the Stars by Maura Milan, A Million Junes by Emily Henry, Nothing Left to Burn by Heather Ezell, and Pride by Ibi Zoboi.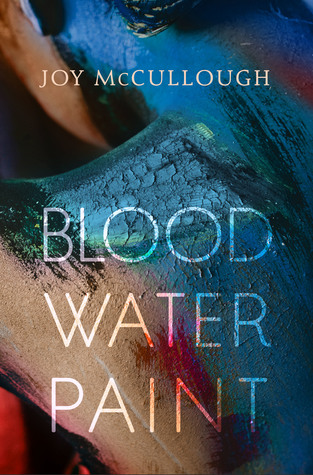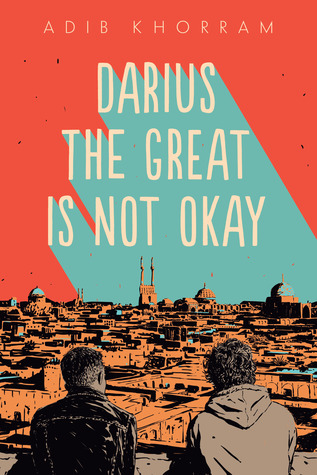 Sixteen Years Old
Sure, you can start reading almost anything at sixteen, but I think some books are good saved for when you're older and have more maturity to understand some of the subtexts, like the ones that follow!
You'll Miss Me When I'm Gone by Rachel Lynn Solomon – Rachel is so great at capturing that teenage feeling, I hade to include this on the list. I could relate so much with the characters in YMMWIG, and although some of the content might be more suited for upper YA (there's an affair with a piano instructor), I think teens should definitely pick this one up when they're ready for it! It's both a little dark and very poignant, and overall a great read! TW: self-harm and suicidal ideation
The Astonishing Color of After by Emily X.R. Pan – I love all the heritage in this novel, and I could really relate to this! I think any teen that struggles with that feeling of not belonging in either country will enjoy this, and there's so much subtext here that I think 16 year olds will really be able to appreciate. TW: suicide, depression, loss of a loved one, depiction of grief, abandonment, racial slurs, and mention of electroconvulsive therapy
Blood Water Paint by Joy McCullough – More feminist reads! This one deals with a lot of heavy topics (TW: rape) but this novel in verse was so poignant and meaningful–I never knew verse could be so beautiful. I so recommend this historical in-verse debut to teens looking for something that will be moving & that they can really appreciate! (Also go vote for it under Poetry in the Goodreads Choice Awards!!!) TW: rape, mentions of decapitation, torture, slut-shaming
Darius the Great Is Not Okay by Adib Khorram – This is another book where you can definitely read this at 14 or 15, but to appreciate it, I think it's worth reading when you're sixteen. I feel like when I was 16, I just understood a lot more of the themes than I did at younger ages (and some of that queer subtext). There's nothing really explicit about this, but I feel like 16 year olds will just appreciate reading this more. TW: depression, racist comments (challenged), fatphobic comments (challenged), comments criticizing depression (challenged)
Girl Made of Stars by Ashley Herring Blake – This is another really strong feminist read dealing with rape & rape culture and believing victims. It was so poignant and a read and I loved how it dealt with that personal struggle, especially when the accused rapist is someone close to you. Believe victims. TW: sexual assault, victim blaming, anxiety and panic attacks
Also, Tradition by Brendan Kiely, A List of Cages by Robin Roe, The Female of the Species by Mindy McGinnis, Across the Universe by Beth Revis, This Mortal Coil by Emily Suvada, Six of Crows by Leigh Bardugo, When Light Left Us by Leah Thomas, and Sometime After Midnight by L. Phillips.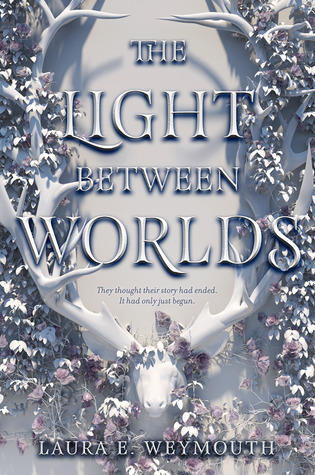 Seventeen Years Old
I'm less than 6 months into being 17 years old, so obviously I don't know that much about what I wish I was reading at this age (as most of YA is accessible to me by now), but I definitely have a book recs that I think I appreciate more at 17 than I could have at other ages.
Damsel by Elana K. Arnold – I mentioned Damsel in one of the earlier reads, and this is one that takes a lot of maturity to handle, and also understanding of some of the themes. I think this is an ugly and gruesome book (huge list of TWs of rape etc.), but it's so so important with its subversive retelling and moving themes. No spoilers, but this is so worth the read and was absolutely stunning. TW: graphic sexual assault, rape, self-harm, mental and physical abuse, suicide, and animal harm
The Light Between Worlds by Laura E. Weymouth – You can definitely read this when you're sixteen, but I feel like I appreciated this a lot more at my current age because I feel more worldly, and was really able to connect more with this book. The subtext is very subtle, and there's also a lot of triggers, but I think a certain maturity is needed to really appreciate this book, not just read it. More info about trigger warnings can be found here.
After?
Something I know I want to read after I get accepted to college (please cross your fingers for me and my dream school!) is to start reading more college YA! Here are some college YA stories I've already read & loved, and I wish there were more of these novels that aren't necessarily published in the YA sphere, but not smut-heavy either.
Finding Felicity by Stacy Kade, American Panda by Gloria Chao, Nice Try, Jane Sinner by Lianne Oelke, Fangirl by Rainbow Rowell are some of my most highly recommended! Also, Freshman by Tom Ellen & Lucy Ivis and The Big F by Maggie Ann Martin.
What books do you think should be on this list, and what age would you recommend them to?