Today's post is something really fun and silly and I really hope you enjoy because I haven't posted a recommendation post in like . . . two months.
(Admittedly, I haven't posted many non-review non-Writer Wednesday posts in two months either, but hopefully that will change soon once I get settled in college!)
So, today I have a cute YA book recommendation post for y'all based on, wait for it,
the Twitter Emoji Mashup Bot!
If you're not familiar with it, it's a Twitter account that tweets out one Emoji Mashup an hour, combining two or more Twitter emojis to make a new one. I definitely get a laugh out of some of the combos, and you can find the full details on how this happens & more examples of the emojis on their profile here!
So, without further ado, here are ten YA book recommendations based on Emoji Mashups! I hope you enjoy–and please let me know if you want a part 2, because this was v fun to write!
All credit for the emojis goes to @EmojiMashupBot and its creator @louanben!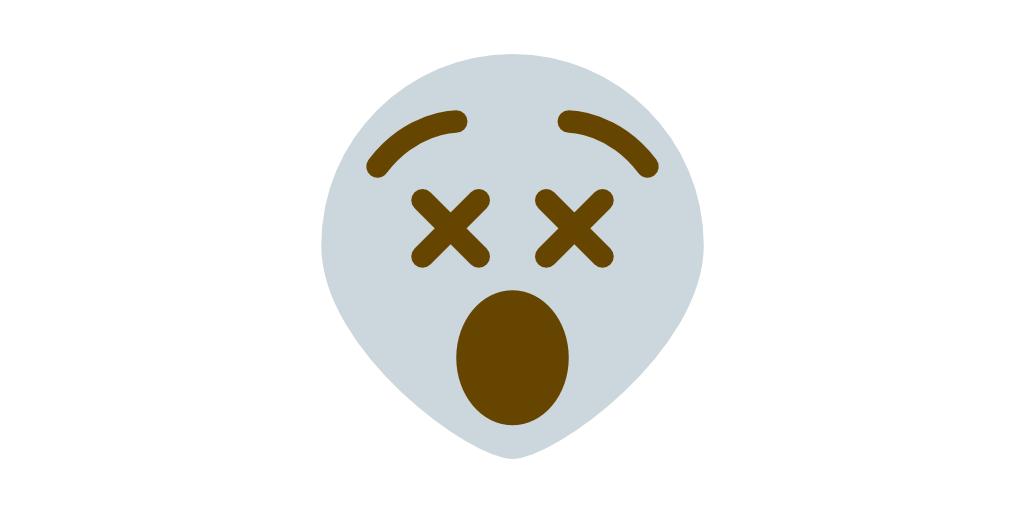 If I had to choose a book based on this emoji, I'd say The Last 8 by Laura Pohl.
I mean…they're the last eight people left on Earth after a devastating alien invasion. And somehow they've survived, when billions of other people haven't. Perfect for the alien emoji meeting this sort of. Death. Dead. Expression. And there are more spicy things going on that are revealed as the twists and turns take you further and further in the story . . .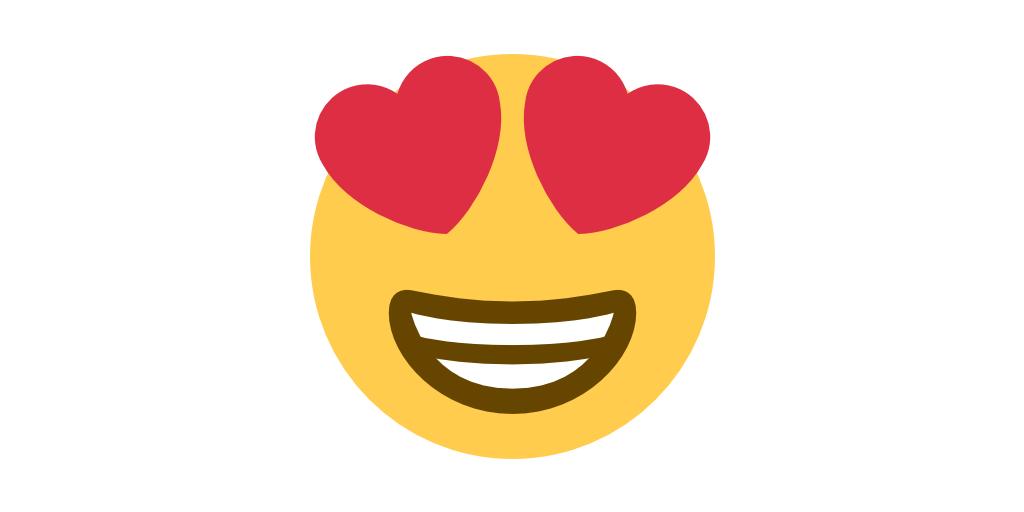 There were so many good options for this one, but I had to go with Don't Date Rosa Santos by Nina Moreno!
I mean, besides the pastelitos, this book just brought a huge goofy smile to my face while I swooned, and I love Rosa Santos so much. It's such a fun and adorable rom-com and although there are sad moments (especially feat. grief), overall it's such a lovely story that brought hearts to my eyes and a grin to my face. Highly recommend!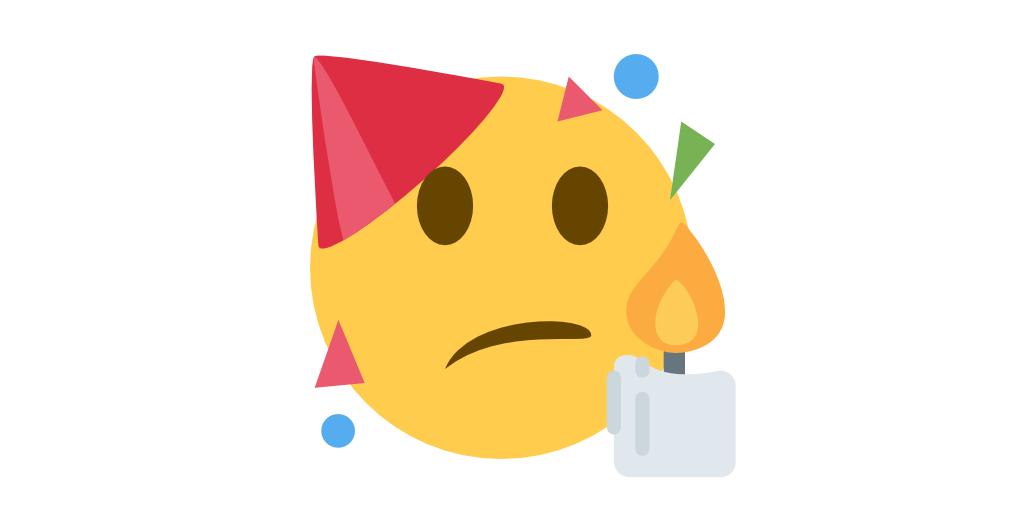 I tweeted this out before, but I'd definitely recommend The Best Lies by Sarah Lyu for this emoji!
I mean, in short, The Best Lies is toxic friendship where Remy becomes friends with Elise, and under the guise of parties and fun, bad things happen (fire, included) and unwitting participation in crimes and huge guilting and all that stuff. I feel like this emoji is just Remy in summary throughout the story, as she was friends with Elise and in that toxic friendship. Plus, arson.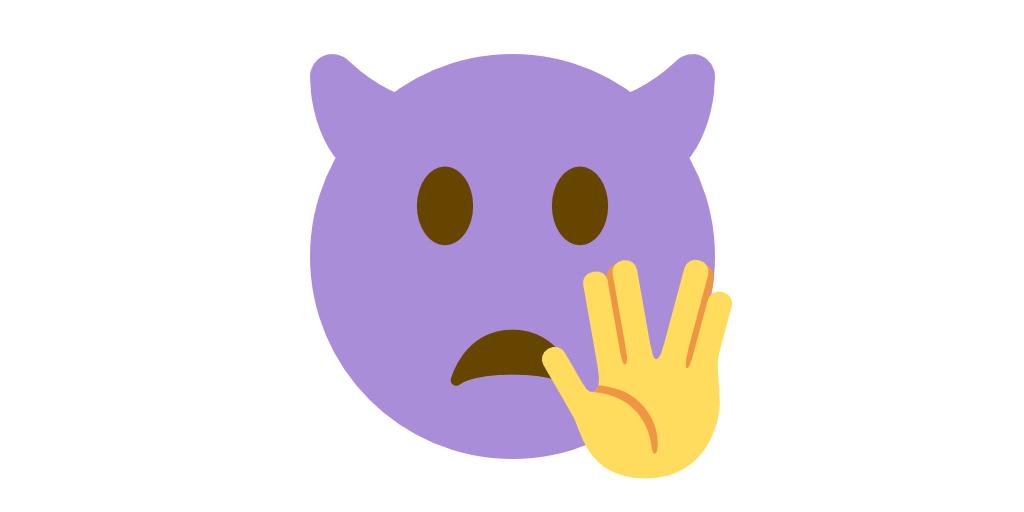 Based on this lovely dude, I'd recommend Ignite the Stars by Maura Milan.
Obviously I try to recommend this at any moment possible, but the Vulcan salute reminds me of ~sci-fi vibes~, and combined with the generally like "oh no" expression and the demon colors, I'd highly recommend my assassin girl and her "oh no" adventures in space! There's so much going on this series and I love it so much. Please pick it up.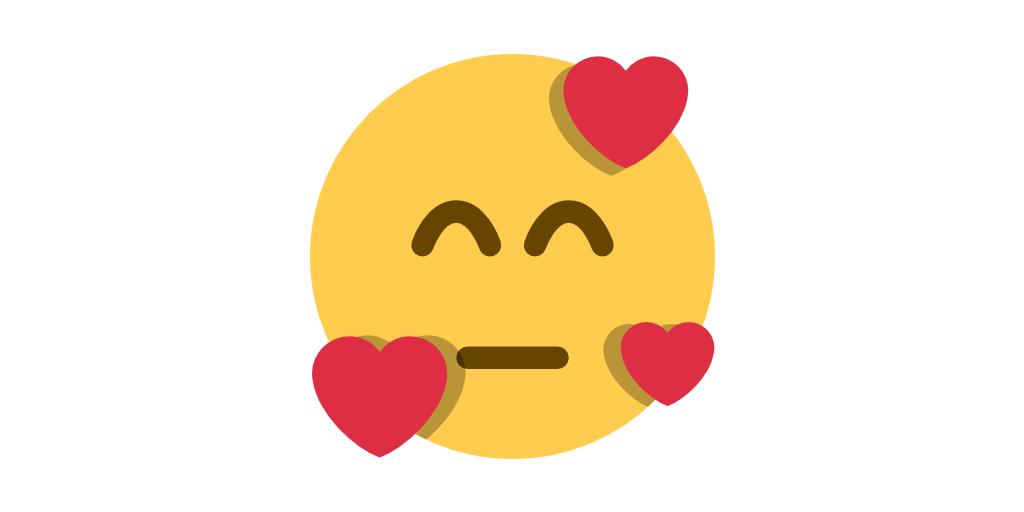 I knew exactly what type of trope I was looking for to match with this emoji, and it's definitely in The Weight of the Stars by K. Ancrum.
I really wanted something with a grumpy/soft aesthetic for this, and The Weight of the Stars is just. Perfect. Perfect for this trope. We have two girls and the slow burn so good and so delicious and they're both struggling in their own ways, but they're super soft inside their rough defenses and it makes ME so soft to read. The expression really captures that "hmm I guess we could like. kiss. or something." feeling I get from this book and I love it so much.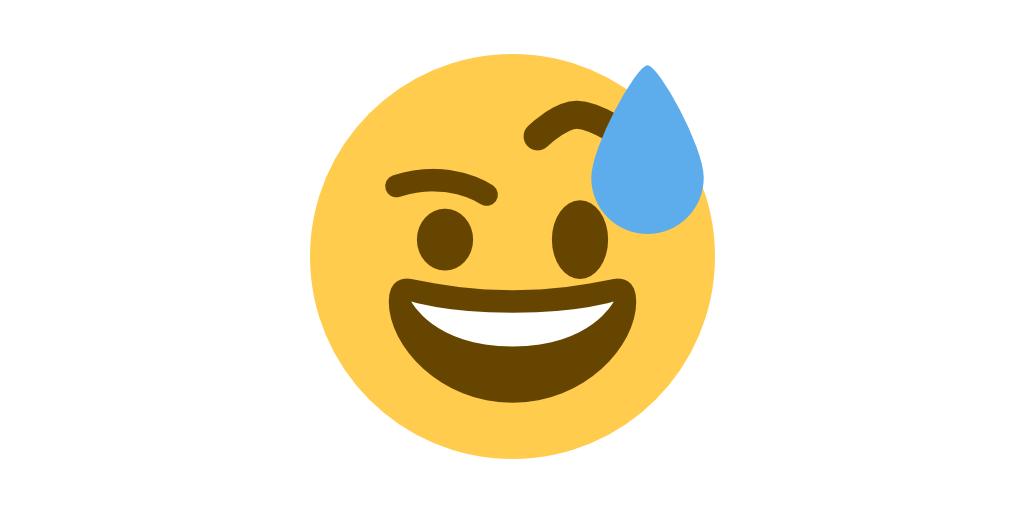 This emoji looks hella stressed, which is perfect for Swipe Right for Murder by Derek Milman!
I mean, the protagonist has been framed for a crime that he definitely didn't commit, and now he's on the run from not just one, but multiple potentially bad organizations out there that are mad at him for what he's done. Being on the run is Really Stressful and it's perfect for Aidan and what he's going through, and this emoji really captures that feeling!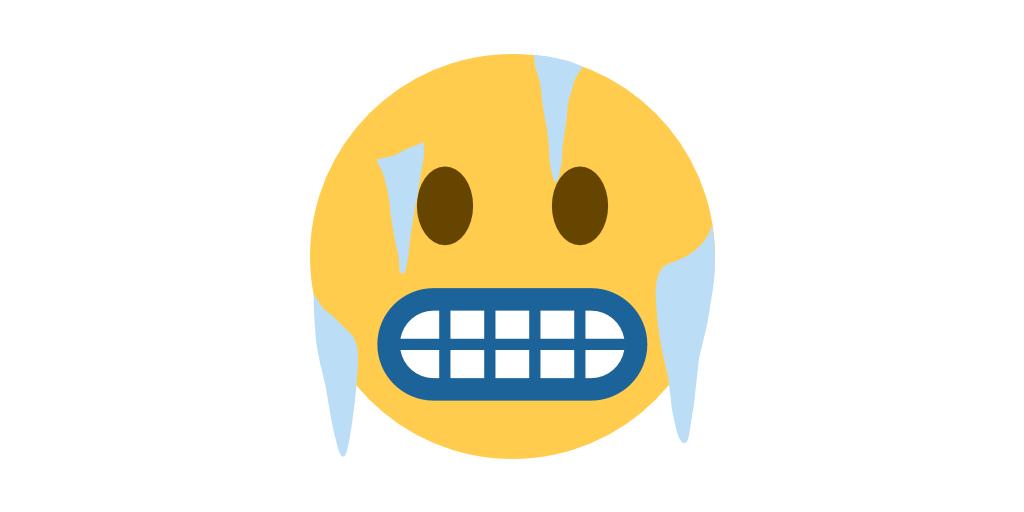 I had a hard time picking what book I wanted to recommend for this one, but I'd definitely suggest The Cold Is in Her Bones by Peternelle van Arsdale!
I considered picking something with a more physical cold element, but honestly, I think The Cold Is in Her Bones is a perfect fit. It's a Medusa retelling and it's oh-so powerful and deliciously vicious and empowering. The cold isn't super physical in the story, but it's still a chilling story with a quiet sort of fierceness, which I really loved.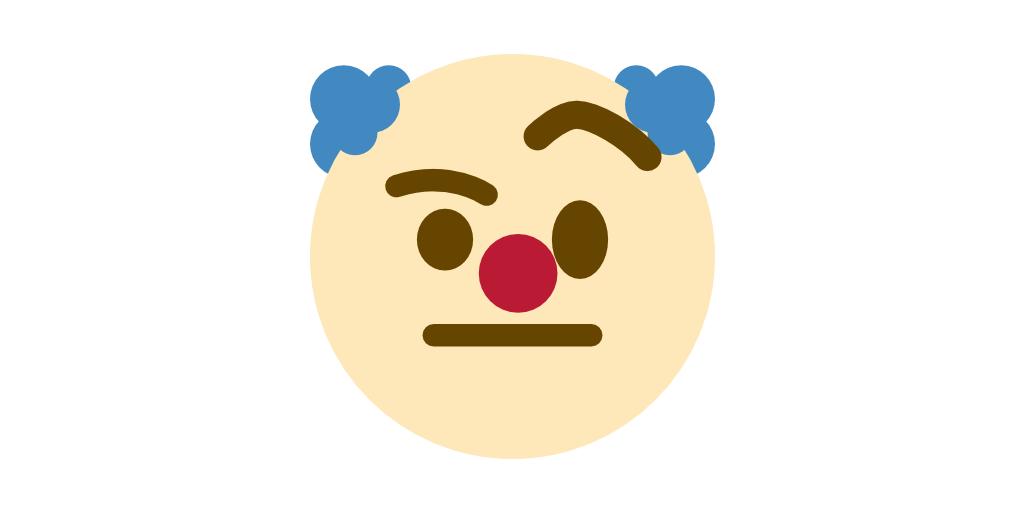 The clown part is definitely a bit hard to match for, but worry not because I have Technically, You Started It by Lana Wood Johnson for you!
The clown bit was a bit tough, but combined with the raised eyebrow expression, I found it to be a perfect match for this book. Because Haley has been texting this guy named Martin Nathaniel Munroe II–but a mix-up happened (there's two Martins in her grade–don't ask), and she's actually been texting the Martin she doesn't like, and things get spicy. Gentle facepalms and fluffy confusion is like, the epitome of this book!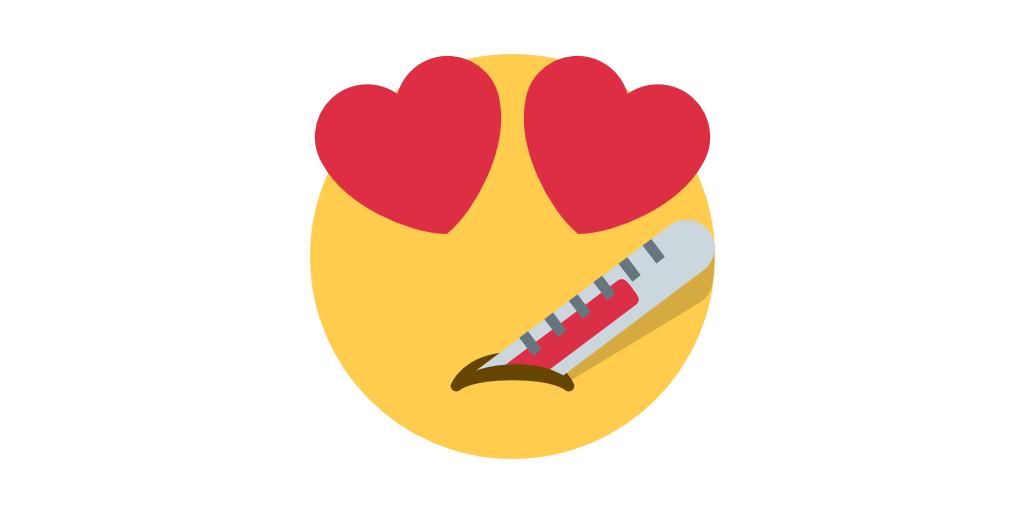 This was another one I already tweeted, but I'd definitely recommend Symptoms of a Heartbreak by Sona Charaipotra!
I mean–it's a romance about a genius 16 year-old doctor and one of the patients at the hospitals she works at! Light angst, sickness, and a whole lot of stress, this emoji basically perfectly encapsulates the premise and primary conflict in Symptoms of a Heartbreak, which is a very cute romcom!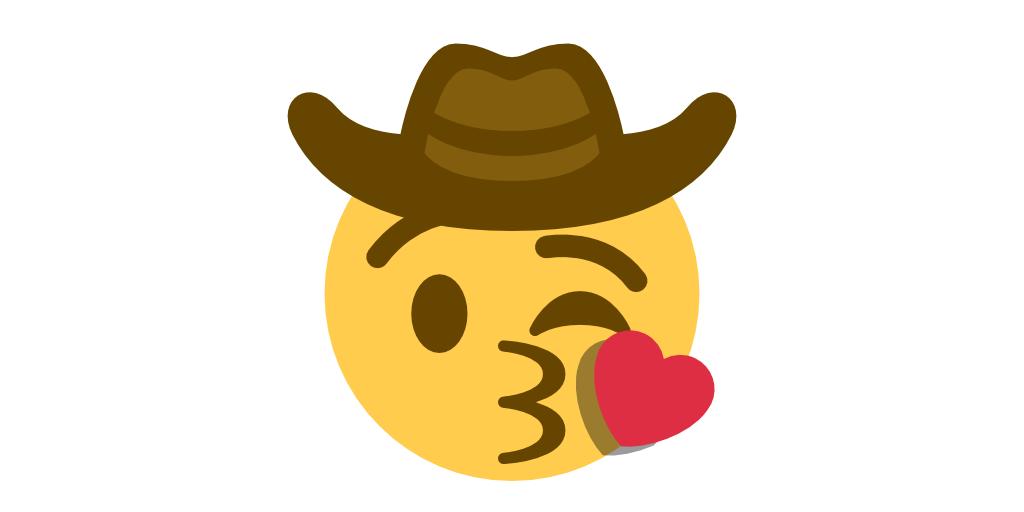 This is the recommendation I'm the most proud of, but You'd Be Mine by Erin Hahn is a perfect fit!
I mean, romance and some country flair? That's 100% Erin Hahn's debut, You'd Be Mine feat. Clay Coolidge, a popular young country singer, is going on tour with Annie Mathers, a new artist, and there's slow burn, romance that actually takes time & consent to develop, and so much more. This should definitely be on all of y'all's TBRs!
Did y'all enjoy this post?! What books would you recommend for these emojis?