I've been thinking a lot about prep schools, private schools, boarding schools & the like before I head to college at the end of the summer, and it got me thinking about some YA books with a similar theme!
They have such a unique culture, and it's definitely a big change to read compared to books set in a public school. But I love reading these stories (especially when they explore the privilege associated with them), so I'm here to recommend some boarding, private, and prep school YA reads!
From thrillers to rom coms to feminist stories to sci-fi, the specific school setting plays a huge role in all these stories and develops a really specific (and sometimes sinister) atmosphere!
Without further ado, here are some recs! I've read all of these, so I hope you enjoy!
(Links to Goodreads in the title, as always!)
Truly Madly Royally is a rom com and an adorable one at that! Royalty romance feat. a black girl at a prep school for a summer program, a foreign prince, and all sorts of shenanigains!
I thought this one was very cute, and the culture at the prep school was definitely very Ivy League/Ivy Prep. But Zora does an awesome job and breaks boundaries and really shines, and I love her so much!
Tradition leans much more on the feminist side–about toxic masculinity and rape culture in an elite prep school. Jules and Jamie struggle with the tradition of their school, and learn and do a lot throughout the course of the story.
When my copy arrived in the mail, I can say that I took it out of the packaging, sat down, and then read it from cover to cover in two hours. I was totally captured by the story, and the message is a strong one (especialy good to hand to teens).
If you're looking for a twisty queer mystery set at an all-girls private school, this one is for you!
I enjoyed People Like Us last year and thought the mystery was really refreshing honestly! Lots of twists and turns and a murderer you wouldn't expect (except for the fact that I actually just picked a random character as the murderer bc I'm bad at guessing, and then ended up being right). Definitely recommend to mystery lovers, though!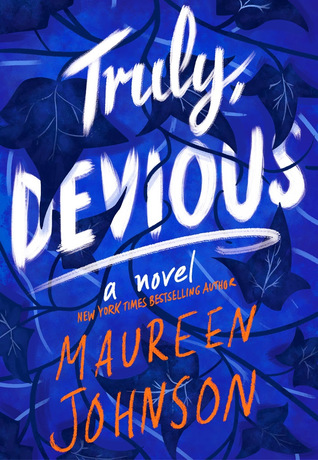 Of course, if we're talking elite schools, Truly Devious definitely has to be on the list! A murder mystery trilogy, this book not only has its own mystery to solve, but sets up the whole trilogy for lots of interesting developments!
I haen't had a chance to pick up The Vanishing Stair yet, but I am really quite excited! Truly Devious ended on a bit of a cliffhanger, and I'm itching to go back to Ellingham Academy and the sinister things happening there . . .
I just sped through this last week, and if you're looking for a funny + fierce lesbian romantic comedy, PICK THIS UP.
Amelia Westlake Was Never Here features a very cool feminist + anti-elitist hoax (see: their rich Australian private prep school), two lesbian girls falling in love, and all sorts of shenanigains!
Yay for fantastic ladies speaking up about elitism!
Ah! You said you were looking to read about asshole guys who attend an exclusive boarding school and take our nice heroine on a half-term weekend in a country manor where she learns that they're The Worst and finds out about the dark and twisted nature of not just the boys but also the school? Yes?
WELL GREAT. Check out M.A. Bennett's chilling thriller, S.T.A.G.S., which may seem innocuous like these high school boys, but is actually quite deadly . . .
This one is almost not quite on the list, but I think a secret invitation-only school for con artists is a good option, yes?
The Deceivers is super underrated (to be honest, everything Simmons writes is underrated) but this one especially is just a whole ball of fun with the heists and diverse cast of con artists!
I had a bunch of fun reading this, and their tiny elite academy Vale is a super interesting place, especially for Brynn, a scholarship student!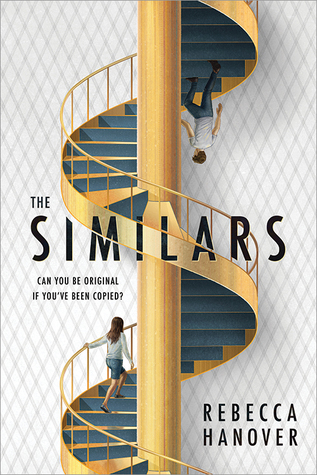 Prestigious boarding school + clones = The Similars
This one is like a near-future sci-fi mystery and it's definitely got a lot of spicy things happening, especially with the dark truths being unveiled about the clones and the school the protagonist, Emma, attends.
If you're a fan of something that sounds like Replica meets People Like Us, you'll definitely want to pick this up!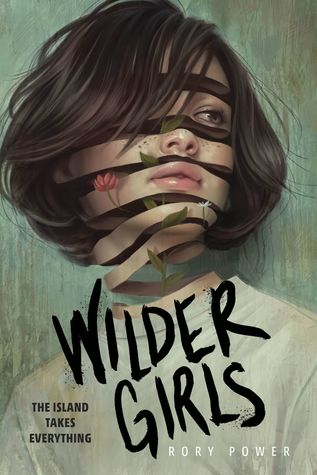 Ah yes. MY FAVORITE BOOK ON THIS ENTIRE LIST.
Raxter is vicious and is an all-girls boarding school taking place on a tiny sinister island off the coast. And a lot of funky things happened at Raxter, and now Hetty, Byatt, and Reese and everyone else in their school is either trapped or dead in Raxter.
This queer horror novel taking place on a now-crumbling boarding school that was infected by a vicious disease, the Tox, is absolutely chilling and fully engrossing. I was totally captured into the story of Reese and Hetty and Byatt and can scream about this for HOURS.
I loved reading Wilder Girls so much, and it's a bit like Lord of the Flies, but queer, more horrific, and all girls. SO. GOOD.
If I'm Being Honest by Austin Siegemund-Broka & Emily Wibberley
Last one, and we're bringing it back to private schools! Cameron goes to an expensive private prep school in LA, courtesy of her dad's money, and she gets into a very cute romance.
Cameron is such a fantastic main character and although she learns a lot through the story, she stays true to herself, which I think is really really awesome. Plus, LA is a very cool and palm-tree setting that I can't help but oooh and ahh over it and the school and some of the kids there.
What boarding, prep, or private school books would you recommend?