I know I try to keep my blog just a bundle of positivity, but I'm sorry. Today I just can't hold this in anymore, so let me tell you about some of the worst books I've ever read.
I'm just SO MAD. Like…who thought this was a good idea?
Horrible, truly. So, I'm taking today to SCREAM about some books that deserve to be chucked against a wall because I cannot handle this type of treatment anymore!!!
These are just books that I urge you to read just so you too can experience the burning, fiery ball of hatred that rests inside me. We can participate in a screaming choir together 🙂
So, without further ado, here are 8 of the worst books ever.
(tiny disclaimer for all of you worried soft souls: this is sarcasm! also today is that first day of the fourth month of the year, so do not fret!)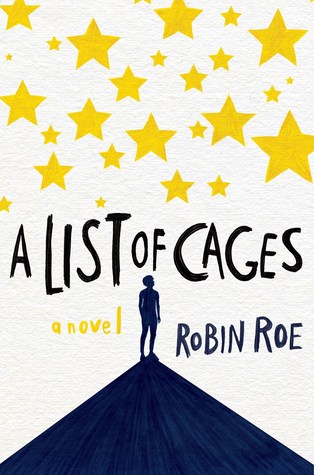 This book??? Gave me emotions???
Absolutely the worst feeling ever. I hate when the immune defense of water and other organic substances is triggered to run down my face. It is The Worst™.
Never did I ask for family stories (ick) or friendship dynamics (*shudders*) or—worst of all—emotional moments (bleh!). Absolutely horrible.
If you are a soulless, unfeeling slab of flesh like myself, then you will despise this book like I have. It's horrible and should be thrown into the pile of "Terrible Books That Make You Feel." Ick.
You know what I like?
The patriarchy. I love the patriarchy. It is so amazing and the world should and does revolve around men. Which is why I find Hannah Capin's The Dead Queens Club so utterly despicable.
It's about giving agency to women (*cue running in horror*) and showing fierce ladies (yuck, I like mine subjugated thank you very much) and it's ABSOLUTELY DISGUSTING. The Dead Queens Club is a piece of feminist literature and should be banned lest we teach things like equality to our future generations.
Very bad mojo; thumbs down for this one.
Oh this book makes me cringe so much.
I mean…who actually likes action scenes? They're horrible. They make your blood pumping organ pound and you flip pages faster and that's the worst type of reading ever. I greatly prefer to read when I'm a minute away from snoring. Moby Dick is a fantastic book, for that matter.
However, Zero Repeat Forever is just so much worse than Moby Dick. I'm sorry, but it's the truth. It's got exciting elements (oof) and action scenes (yikes) and plot twists (eugh) and cliffhangers (grr) and makes my cold, unfeeling heart very, very unhappy.
As well as the cruelty in the fact that a second, horrible book is being released later this year. The thought makes me ill.
*cue guttural screaming*
Nope. I can't do it. The idea of plot twists is inherently flawed. Any good piece of literature does not try and hook its reader, it instead strives for that perfect balance of drabness and mediocrity.
However, Descendant of the Crane fails at this in all counts, and is a standout book with exceptional writing and definitely should not be read. I'm warning you all—save yourselves. This is another book that will make you feel those horrendous things called "emotions" and the concept haunts my nightmares.
NIGHTMARES.
Due to my decency as a person, I am unable to tell you why this book is horrible, outside of the fact that the ending was the worst part of the book.
I have half a mind to add this book to a book burning, because IT WAS SO HORRIBLE. I am personally offended on the fact that Bannen had the audacity to write something like this. To write 400 pages of emotional story (bleh) and then do THAT at the end?
Absolutely jarring. Does not deserve the read. Ugh, that dratted immune response with the wetness on my face was triggered once again when reading this, and I am horribly put off by that. 15/10 do not recommend.
Damsel by Elana K. Arnold
This book had so much potential, and then it ruined it with its feminist storyline.
At chapter one, I was all ready to idolize Prince Emory, the manliest of the men, the most patriarchal (and we all know how much I love the patriarchy). However, this book…exposes supposed flaws of this? Ew. Imagine having your perfect patriarchy dashed through the ugliness of this book.
It's just horrible how this book talks to the reader about abusiveness and toxic masculinity. And we all know these are obviously myths.
Very disappointed that Arnold suggested the existence of toxic masculinity. 0 stars, to this one.
Heroine by Mindy McGinnis
I've found that I just harbor a deep-seated hate for Mindy McGinnis' books.
Heroine was no exception in the way that it humanized a story about a softballer who became addicted to heroin. Ugh.
Plus, even more than that, it triggered a different type of feeling within me: fear at the reality. I am of the cowardly sort and this book is horrible for making me feel a wide range of emotions. All of you sensible people out there, who only yearn for the most drab books, should avoid Heroine at all costs. It is another flop from McGinnis—she needs to stop writing books that make her readers feel things, and maybe then she'll be taken off of this list.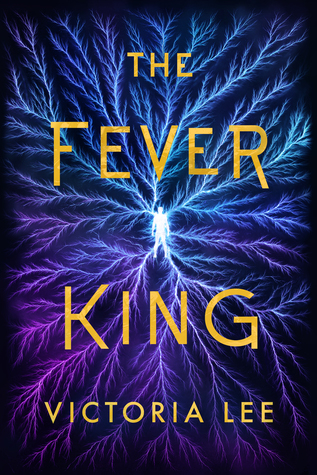 Absolutely horrible.
Victoria Lee did not know what they were doing with this book, and they wrote a fast-paced (bleh), twisty (see above), and emotional (yuck) book. It's like, the embodiment of all my possible complaints.
From feeling to excitement to cliffhangers & twists, this book was just terrible. Noam and Dara are the worst—imagine having characters that actually have chemistry. (Also magic powers, something that J.K. Rowling has already copyrighted???)
I do not recommend this at all to you, my readers and lovers of the boring and subpar. The Fever King is neither, and it disappoints me so.
Happy April Fools! What books do you "hate"?