I love The Hate U Give and Children of Blood and Bone as much as the next person (and very much appreciate all they've done for the book community), but I wanted to use today's recommendation post in honor of Black History Month to highlight some quieter, smaller YA releases from black authors.
Diverse books with huge marketing budgets behind them are awesome and so well deserved and needed, but we should never stop shouting out midlist titles by diverse authors as well.
So, today I'm bringing to you 18 (or more??? *wink wink*) quiet YA books by black authors–from books I've loved to books that are being published soon to backlists I'm excited to read!
I hope you love all of these recommendations and support black creators not just during black history month, but all year as you decide what you're going to read!
This section is dedicated to books that I've read and loved and would wholeheartedly recommend everyone check out and read!
Pride by Ibi Zoboi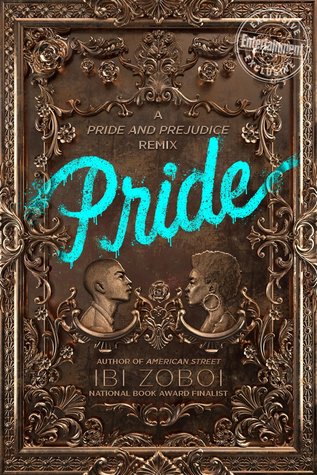 Okay, so Pride is one of my favorite books and I love love loved reading it last year! It's a fresh spin on Pride and Prejudice and I love Zuri and the romance is so sweet and you should 100% read it!
Seriously, this is such an awesome read and I wholeheartedly recommend you check out Zoboi's smart writing and modernization of this classic. For a relatable read and sweet romances, please don't hesitate to pick this up!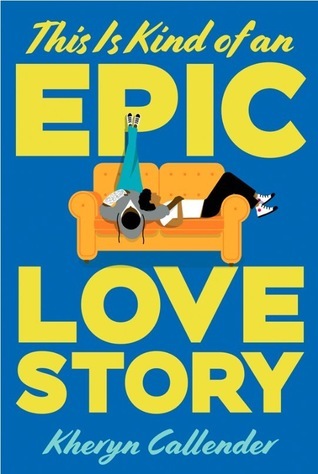 I finished this recently and I just CAN'T STOP SCREAMING ABOUT IT. I mean–seriously, it was such an epic love story and Nate and Oliver are adorable and their friend group has so many complex dynamics and I just love this so much! Ah!
If you want a romance with lots of friendship themes and a childhood best friend trope, pick up This Is Kind of An Epic Love Story for this and so much more!
I so enjoyed reading Little & Lion back in…2017? All of Brandy Colbert's books are awesome (you should totally check out Finding Yvonne too, and the upcoming The Revolution of Birdie Randoph) and I love what Colbert did in this book to really bring the family themes forward.
I got teary-eyed in more than a couple places, and thought this debut was so masterful and such a wonderful read, so I'm 100% recommending this to you today!
Tyler Johnson Was Here is such an underrated book, and I think everyone needs to pick this up. Not only does it just have such a gorgeous cover (i'm swooning at all the flowers) but I also love how Coles tackles so many hard topics so succinctly in this book.
I do think it's good to note that there's so much more black stories can contribute to YA than just black pain (see some of my previous recs which are not necessarily focused on this), but if you do read a novel featuring more real themes about the current state of racism in America, this is one I'd wholeheartedly recommend. Coles tackles a lot of hard topics in such a nuanced way, and Tyler Johnson Was Here is a great read.
Tiffany Sly Lives Here Now is a book I read in, what? Two and a half hours in one sitting?
Yeah. I enjoyed it a lot and I think that although it's a bit messy, Tiffany is messy and she's working on getting her life together, and I what I liked the most about this was just how genuine and authentic Tiffany's voice was. She's trying and struggling and life is hard, but eventually, through all the rough patches, she makes it through. (Please be aware of some of the triggers and some of the more questionable things people have pointed out, though.)
YES FOR MULTI-POV FRIENDSHIP BOOKS EEEEEEK
The Beauty That Remains is not ONLY getting this awesome cover change, but it is also a really great book featuring music and friendship and grief. It's so moving and I absolutely adored this novel. Please read it.
I really loved reading how these three teens are connected through mutual friends and how all of their personal journeys parallelled each other–and I'm very excited for what Woodfolk writes next!
There are still so many books out there by black authors that I haven't read yet, and I'm so excited to pick these backlist titles up!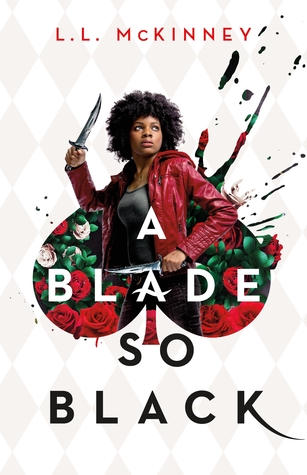 L.L. McKinney is a FORCE and I'm very excited to be picking up her novel soon! I have a copy checked out and it's next on my library TBR after I finish Jade City!
Not only is this a black Alice in Wonderland retelling, but it also sounds like such an awesome fantasy read and I'm so so excited to pick this up! Plus, the sequel is comign out next year (A Dream so Dark) and so I obviously have to be prepared for that to release!
I am OVERJOYED that my copy of The Field Guide to the North American Teenager is coming soon because it just sounds FANTASTIC.
I mean, not only am I absolutely drooling over all the yellow on the cover, but I also really love the sound of the synopsis and have heard a wide variety of praise about this book! I'm also really excited to read the perspective of a black Canadian teen plopped down in Texas (culture shock books are low key my fave)!
Spin by Lamar Giles
I am all for a good thriller, and Lamar Giles' Spin looks like it won't disappoint! DJs and music scenes and a murder investigation makes this all the more interesting, and I'm very excited for this.
The summary makes it sound so thrilling and I really enjoyed what Giles did in organizing the Fresh Ink anthology, so this gives me even more reason to read! So definitely add Spin to your TBR, because I haven't seen it get much hype and think it deserves way more!
Allegedly by Tiffany D. Jackson
Allegedly sounds so unique and I'm honestly reeling over the fact that I haven't read it yet? I haven't read any of Jackson's work (Monday's Not Coming came out last year and Let Me Hear a Rhyme is coming out later this year) but everyone is telling me I have to, so here I am telling you that YOU have to.
It honestly sounds so poignant and very very emotional, so I'm working myself into the right headspace to pick up this novel! I don't think I'll ever be ready, though.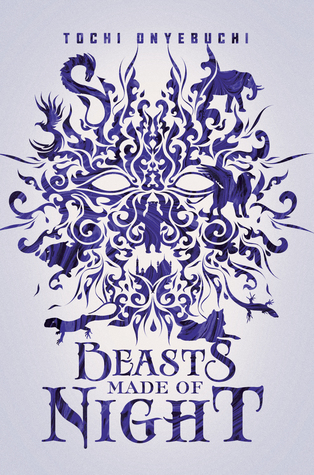 I actually own a copy of Beasts Made of Night but have been slacking off about picking up this fantasy, but I'm hopefully going to get to it this year, especially because the sequel is out now and I can read both of them!
It sounds so magical, though, and I love the concept of mages and sin-beasts and am very excited to dive into this Nigerian-influenced fantasy! Plus, I mean, just look at all the gorgeous detailing on the cover AHH
I haven't read any of Nic Stone's books–but I will! One day! (What I tell myself about every book, to be honest.)
But I've heard great things about this coming of age storyand lots of raving reviews from friends about the exploration of friendship and love and so much more! So fingers crossed I get to pick this up and that I love it!
Please note that I've heard that this book features some biphobia, so definitely take a look at some reviews first!
And lastly, some upcoming 2019 releases that I am so so excited for. Please scream with me about this books that are coming out soon! (I don't actually know if these are quiet YA or not but I feel the strong need to shout all of these out!)
Ronni is like, the sweetest person ever and I'm SO excited for this book about a biracial teen and all the romance. First love! Passion! Loss! Heartbreak! My screams from a rooftop!
Seriously, this sounds amazing and I'm very excited about reading Devon's romance! (Plus, umm did you see that gorgeous cover asldkfjls) These types of books are 100% my weakness and I'm crossing my fingers for Devon and Ashton already!
I HAVE AN ARC!!! I HAVE AN ARC!!! Please scream with me because MORE ROMANCEEEE
Not only have I been informed that this has the whole oh-we're-in-a-hotel-and-there's-only-one-bed trope, but also this is about a dancer and road trips and love and I could not be more wildly excited to start! It sounds amazing and I'm ready to be filled with all the gushy happy feels from this book!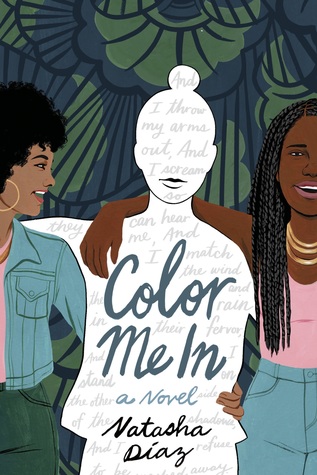 This is another book about a biracial Jewish black teen, and I'm very very excited for all of the coming of age themes that Diaz talks about, as well as commentary about being white-passing and fitting in and not belonging.
I definitely think we don't get enough narratives about biracial black teens–especially ones that eloquently touch upon the privilege that comes with being light-skinned, so I'm very very excited for what Natasha Diaz has in store for us!
The cover makes this sound so light and fun but honestly I'm kind of nervous because death?! Of 1/2 of my ship?! NO!!!!
Fingers crossed this isn't The Short History of the Girl Next Door all over again because I don't think I can handle that. But something about this quirky time travel book gives me hope, so fingers crossed! It definitely looks like a really fun contemporary and I'm hoping its not as devastating as it could be. I can't wait to read, though!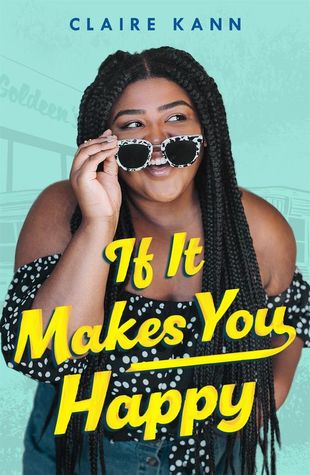 I really enjoyed Kann's Let's Talk About Love, but I put Kann into this section (mainly so I could have 6 in each section) so I could scream about her upcoming novel! Not only do we get that gorgeous happy fat black girl rep on the cover (I'm swooning), but also we get more awesome narratives from Kann and just YESSSS.
If It Makes You Happy sounds great and I'm really excited to read Kann tackling all of this and writing Winnie's hopes and dreams on the page.
Lastly, but very not least, Debbie Rigaud's Truly Madly Royally!
I first heard about it during its cover reveal and OH MY GOSH DOES THIS NOT LOOK LIKE THE CUTEST BOOK EVER?! I am the biggest sucker for royalty romances (gimme gimme) and I want to swoon and laugh and cry with this book.
Plus, models on the cover who actually look cute? Yes please? I can't wait to hear more about this book as the pub date approaches ahhh!
Edit 2/28/2019: I previously had recommended Kosoko Jackson's A Place for Wolves, and take full responsibility for not looking further into the novel and the problematic elements it used. This book is not being published at the time, and I apologize for recommending it and not looking enough into its concept and for anyone I harmed by doing so.
BONUS ROUND! That was already 18, but, I wanted to take a moment to also briefly shout out these books that are really really far away (aka they don't have a cover yet) by black authors that I'm already sooo excited to read!
Kingdom of Souls by Rena Barron – A West African-inspired fantasy about a girl from a line of witchdoctors who could stop the Demon King from destroying her world, at the price of her magic. THIS SOUNDS SO GOOD I AM SO EXCITED.
Slay by Brittney Morris – All the applause for black contemporary with hints of sci-fi, really. I'm absolutely pumped and this sounds amazing. Video games and black gamers and a black teen struggling to keep her safe community in the video game she created alive.
A River of Royal Blood by Amanda Joy – A North African-inspired fantasy about two sisters fighting for the death to win the crown, all while political tensions are heightening across the Queendom. And AHHH THIS SOUNDS GREAT also did you read the word "Queendom" because I certainly did and AHH.
Jake in the Box by Ryan Douglass – This paranormal horror story sounds sooo creepy I am very excited. Jake can see the dead, and in his junior year he meets Sawyer, a spirit who carried out a school shooting and killed himself. And now he's out to possess Jake. [insert screams here]
Full Disclosure by Camryn Garrett – Okay, so technically this would belong on the previous list, but I didn't know that this book's cover reveal would be coming TODAY so definitely check it out here so you can bask in the gorgeousness that is this cover!!!
Plus, this sounds amazing? Camryn is just so awesome and it's about a black teen who's born HIV-positive who learns to share her secret while protecting her heart and it sounds amazing and you SHOULD TOTALLY ADD IT!!!
Give me all your underrated YA by black authors!!!
Also, make sure to add these to your TBR if you haven't already!