This is probably some of the most exciting news ever, but I'm so happy to have arranged this exclusively Southeast Asian blog tour for Hanna Alkaf's The Weight of Our Sky!
I love this book so much and being able to arrange this tour and work with SEA bloggers was so rewarding. The whole idea was to help get reviews out into the world from people who are #OwnVoices or almost #OwnVoices for The Weight of Our Sky and see what they had to say, and so I hope you enjoy the entire tour!
Each blogger is truly wonderful and there are so many exciting posts ahead that you'll be able to read! This is one of my favorite 2019 releases and I felt so so seen by The Weight of Our Sky and am quivering with excitement thinking of y'all reading what each of these wonderful people have to say!
So stick with us, because over the next two weeks we'll be shouting all about The Weight of Our Sky! Find the schedule below + make sure to give the bloggers some love!
January 28th
Vicky Who Reads (Welcome Post) & Shut Up Shealea (Review)
January 29th
Jessica @ Endless Chapters (Review + Favorite Quotes)

January 30th
Lily @ Sprinkles of Dreams (Review + Favorite Quotes)

January 31st
Zoë @ If the Book Will Be Too Difficult (Interview)

February 1st
As Told by Zaheerah (Review + Playlist)

February 4th
Vinny @ Artsy Draft (Review + Aesthetic)

February 5th
Erika @ The Nocturnal Fey (Review + Favorite Quotes)

February 6th
May @ Forever and Everly (Review + Aesthetic)

February 7th
CW @ The Quiet Pond (Review + Creative Interview)

February 8th
Bookevin (Review + Creative Post)
I am so awed that all these amazing bloggers are joining me for this tour, and am so exceptionally proud of each of them for taking the time to be part of this!
We've all been working on this for so long, and it's absolutely wild this tour is finally happening and you get to read all the posts!
They've all got invaluable input to add, and I hope as you follow the tour, you'll be able to hear a little bit about how amazing this book is for Southeast Asian readers. 💜
Please feel free to follow along, and I'll be threading all the cool things happening on Twitter, so you can check in there!
More About the Book
The Weight of Our Sky by Hanna Alkaf
Salaam Reads/Simon & Schuster, 5 February 2019
Hardcover, 384 pages
A music loving teen with OCD does everything she can to find her way back to her mother during the historic race riots in 1969 Kuala Lumpur, Malaysia, in this heart-pounding literary debut.
Melati Ahmad looks like your typical movie-going, Beatles-obsessed sixteen-year-old. Unlike most other sixteen-year-olds though, Mel also believes that she harbors a djinn inside her, one who threatens her with horrific images of her mother's death unless she adheres to an elaborate ritual of counting and tapping to keep him satisfied.
But there are things that Melati can't protect her mother from. On the evening of May 13th, 1969, racial tensions in her home city of Kuala Lumpur boil over. The Chinese and Malays are at war, and Mel and her mother become separated by a city in flames.
With a 24-hour curfew in place and all lines of communication down, it will take the help of a Chinese boy named Vincent and all of the courage and grit in Melati's arsenal to overcome the violence on the streets, her own prejudices, and her djinn's surging power to make it back to the one person she can't risk losing.
Goodreads | Amazon | Barnes and Noble | Book Depository | IndieBound | Bookalicious!

More About the Author
Hanna Alkaf graduated with a degree in journalism from Northwestern University and spent over ten years writing everything from B2B marketing emails to investigative feature articles, from non-profit press releases to corporate brochures. She now spends her time making it up as she goes along, both as an author of fiction and as a mom. Hanna lives in Kuala Lumpur with her family. THE WEIGHT OF OUR SKY is her first novel.
Photo credit: Azalia Suhaimi
Website | Goodreads | Instagram | Twitter
Preorder Inentives
There are a lot of awesome prizes you can get for preordering The Weight of Our Sky, so please totally take a peep below because ALL the gorgeous swag (and there's A Lot of it) is part of this campaign for a wonderful book!
US/INTL Preorder Giveaway (full info here)
Preorder or request The Weight of Our Sky from your local library to receive
an enamel pin designed by Rizal Aziz
a bookmark
a signed bookplate illustrated by Hanna Alkaf
a pop-up card featuring scenes of old-school Malaysia from Loka Made, illustrated by Fei Giap
Malaysian Bookalicious! Preorder Giveaway (full info here and here)
Preorder your special signed copies of The Weight of Our Sky in either paperback or hardcover from Bookalicious! to receive
a bookmark (paperback)
a bookmark and enamel pin (hardcover)
(Please note that preorders through Bookalicious! come with their own giveaway items and are not eligible for the US/INTL giveaway.)

Tour Giveaway!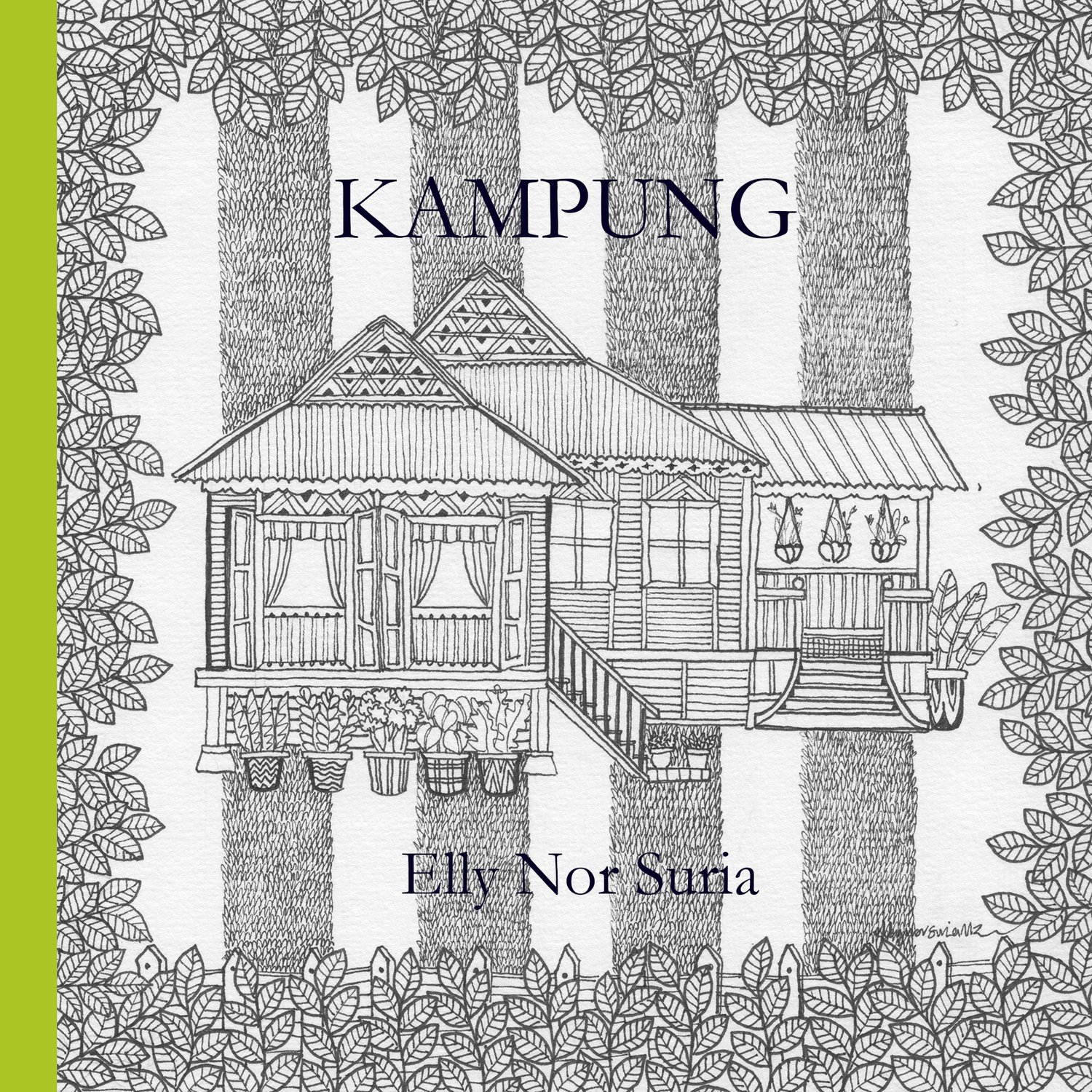 And, we're so excited to also share with you this awesome international giveaway for readers following along with the tour! One lucky winner will receive a copy of The Weight of Our Sky & a Kampung House coloring book!
The Kampung House coloring book has gorgeous line drawings of old-school Malaysian wooden kampung houses, common in 1969. And of course, who can pass up a chance at winning their own copy of The Weight of Our Sky?! Enter through the Rafflecopter button below!
Are you excited to hear from all the bloggers on the tour? I know I certainly am!