To end 2018, every Monday, Tuesday, Thursday, and Friday left in the year will be dedicated to a list of 6 books that absolutely wowed me this year.
Today is all about books from established authors who have brought a new book or series to the table that I just ended up falling in love with! From authors I've never read from before to authors I've read a bunch from, this list has it all!
I also want to take a moment to shout out some books I love love loved but somehow did not manage to fit into the top 6 of any of my 6 lists? This is the very last list for 2018 so I'm feeling a lot of screams right now because I know I missed a bunch of awesome books.
So shoutout to Gloria Chao's American Panda (which I am SO buying the paperback of), Lianne Oelke's Nice Try, Jane Sinner, Shea Ernshaw's The Wicked Deep, Leslye Walton's The Price Guide to the Occult, Austin & Emily's Always Never Yours, and Julie Kagawa's Shadow of the Fox among so so many other great books.
Without further ado, here's today's list (the last one)!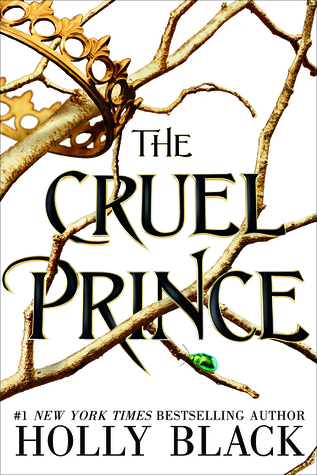 How could I not talk about The Cruel Prince?

This book has honestly become legendary in the past year, and although I actually read it in 2017, I totally devoured this book! I'm at the start of book 2 now and all I can say is AHHH

The Cruel Prince is vicious and filled with twists and turns and it's so exciting to return back to this world and read about some of the beloved characters. I just–wow. This was a blast for me, and I totally see why all the hype exists!
I admit that I haven't read any of Tucholke's past books, but I do own a decent number of them.

And I'll definitely be diving into them after the wonder that is The Boneless Mercies! This was good enough that I borrowed copies of Beowulf from my English teacher, and I really enjoyed the subtle nuance of the fantasy and adventure in this novel, as well as some of the strong female characters.

If you want something a little more low-key yet still a great read, I definitely recommend checking The Boneless Mercies out and reading this book! It did not disappoint.
Furyborn by Claire Legrand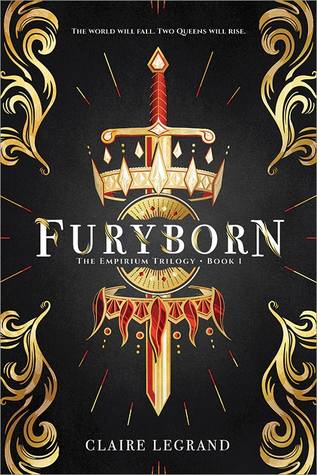 I read Winterspell what feels like many years ago, and reading something new from Claire Legrand has inspired me to pick up more of her books!

Furyborn was magical and winding and definitely deserving of a bunch of praise. It's a hefty book, but one that kind of sucks you in and doesn't let you go (I am still waiting for Kingsbane AHH).

If you're looking for an epic (as an adjective, not a fantasy type) fantasy with queens and magic and centuries apart, I definitely recommend you pick up Furyborn!
I LOVED reading I Believe in a Thing Called Love last year, and The Way You make Me Feel definitely did not disappoint!

Romantic and fun with a witty protagonist and a loveable love interest and an amazing father-daughter bond, The Way You Make Me Feel was one of my favorite contemporary romances of the year! I'm really excited to pick up Maurene Goo's next book in 2019, and her books just give me all the happy feels.

If you're looking for a well-developed contemporary with an awesome romance, a Korean-Brazilian food truck, and a bunch of awesome family and friendship vibes, I definitely recommend Maurene Goo's latest novel!
Sadie by Courtney Summers
Of course, Sadie obviously had to be on one of my lists because of just how epic this book was.

For a revenge story and all the thriller/mystery feels, as well as a well-integrated and meaningful podcast I so so recommend you check out Sadie and all it has to offer! It's one of my favorite reads of the year and Summers weaves the mystery so well–I can't recommend this enough!

It's fresh and exciting and the revenge story I didn't know needed–and Sadie is such a great main character, I think everyone can honestly enjoy reading this story.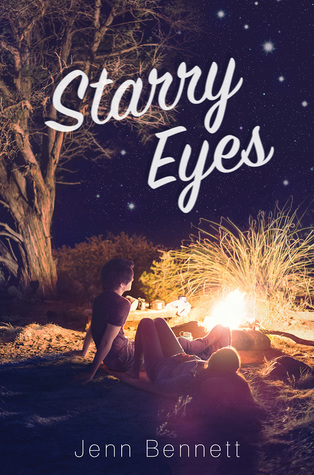 Last but not least, Jenn Bennett's Starry Eyes!

Although I really enjoyed reading Alex, Approximately last year, I LOVED reading Starry Eyes. It was the perfect blend of quirky and romantic and fun and real that made me love it so much, and I just think that Jenn Bennett's books are amazing for when you want a feel-good read.

Starry Eyes has that premise that I love (camping! getting lost in the woods!) plus a couple that I really dig the chemistry of (ENEMIES TO LOVERS AHH) and I so recommend it for anyone who is even the slightest bit intrigued by the summary!
What were some of your favorite books this year from any category?