To end 2018, every Monday, Tuesday, Thursday, and Friday left in the year will be dedicated to a list of 6 books that absolutely wowed me this year.
Today is dedicated to all those hidden gems, partly inspired by Mackenzi Lee's awesome new trend, #HypeYour5 underrated 2018 books (which, I couldn't help but top and turn into 6).
Everyone's already talking about the amazing 2019 books ahead (which is 100% cool), but I'm still stressed about picking my favorites from the past year! There have been so many amazing books in 2018 and choosing ONLY 36 is such a hard decision.
But I managed to do it!!!
There are so many amazing books this year that I personally think did not get enough hype or recognition, and today's all about highlighting some of the quieter YA releases that you should definitely check out!
Every single book on this list and the ones to come are books that I've already read + loved, but obviously there are 2018 novels I haven't read and could definitely qualify. But, alas. It is not to be.
So yes! Time to highlight 6 underappreciated reads that released in 2018 that I loved!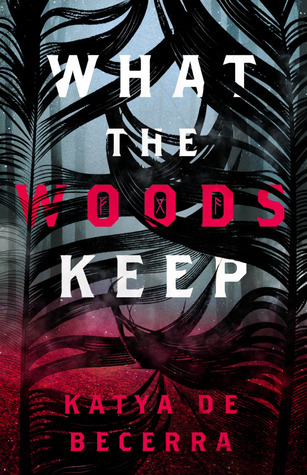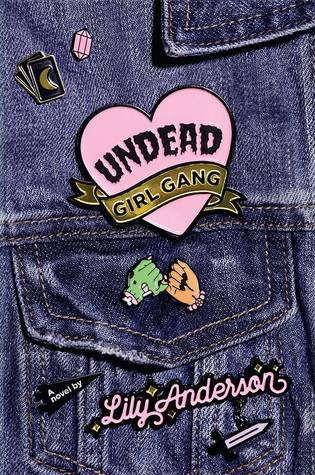 This is perhaps the most underrated book on the entire list, because I've literally heard no one but myself ever talk about this on the internet.
The author isn't even on Twitter so she probably doesn't even know just how much I adore this book, but it was so so moving. I loved all the family themes and the way Thomas mixed paranormal/sci-fi/something supernatural with contemporary, and the relationships between the Vasquez siblings were so impactful.
I absolutely loved this, and cannot hype it up enough for everyone to pick up!
I adore Katya's debut and it totally needs way more love!
Not only is it one of the coolest blends of sci-fi, dark fantasy, contemporary, paranormal, and mystery, but it's also just really atmospheric and spooky and perfect for fall. I think Hayden is such a cool protagonist, and the way she handles some of the crazy things that happen to her is far better than what I would have done!
Also, the conspiracy in this book is top notch! Seriously, get this on your TBR stat!
I feel like in end of the year lists, we oftentimes forget about books that published earlier in the year, but Undead Girl Gang is a book I looooved! Not only did it star a fat Hispanic MC, but it's also a really great book about friendship?
I mean, this girl has her mean girls revived as "zombies" of sorts (just not…flesh eating) and I loved seeing how they resolved their differences throughout the novel. It was not only super nice to read about friendship and not a lot of romance, but I also really loved the sort of fun narrative style that makes you enjoy what's happening and not take it too seriously!
Obviously this had to make the list because this queer fantasy does not get enough credit.
There are so many strong sibling themes in this, as well as quests and learning about how you were wrong and the birds (all the birds!!!) were so awesome. I think the characters are really flawed and London does a great job of really shaping them into something unique and characters that are dynamic and learn a lot, which is one of my favorite journeys of the whole story.
Did I mention the birds?
Suuuuuper underrated, this was such a lovely series!
I can't really describe why I love it so much, but I do. It seems kind of traditional fantasy and it might not look like it has a lot of unique hooks or really out-there premises, but it's really really good.
I just had a really enjoyable time reading and something about Lucier's writing style really appeals to me. I love how the writing is light, yet has high stakes. And how things are emotional, yet not necessarily sad. Everything has a purpose, and I really love that about Isle of Blood & Stone (and am so excited for the sequel next year!)
This book is popping up on my blog two times in one week, and four times in one month, so you can obviously tell that I'm low key in love with this.
Fire & Heist is super underrated (I feel like all December releases are underrated) but I loved the voice of the main character so much. She was so genuine and felt fresh and real (kind of like if you take the good parts of the voice in a bad Wattpad novel written by a 13 year old, and make it less manic and more real).
This book is light and enjoyable and really really fun, and I definitely recommend to anyone looking for a standalone fantasy that will whisk you into the story and make you not want to leave!
What hidden gems did you read in 2018?