I meant to post this many many weeks ago (aka the start of November, so a VERY long time), but somehow a lot of things just kept getting in my way. Life, the gross new WordPress (which I switched back from), lack of motivation.
But anyways, I AM HERE WITH AMAZING NOVEMBER BOOKS (and now December books!) YOU SHOULD CHECK OUT!!! Even if I am five weeks late.
So let's get started–I don't want to keep you waiting even more than I already have!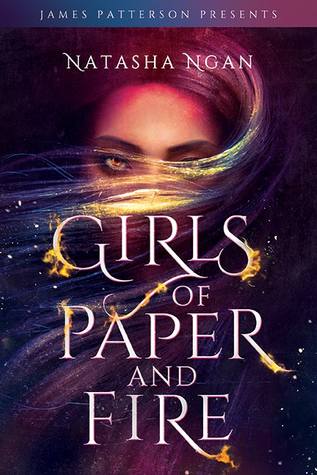 1. I already read and loved this and it was amazing and wonderful and you have to read it!
2. I already read this and I AM STILL SO FREAKING EXCITED ABOUT IT. Also, if you place import in these sorts of things, it hit the NYT Bestseller's list too, so that should affirm how you NEED THIS BOOK.
It's so lush (and dare I say, silky?) and amazing and you need it. I loved reading, and it's a fantastic f/f Asian fantasy that you all should be extremely excited for. Lush and rich and magical, it deserves all your love! You can read my review here!
Obviously this is going on the list. You can read this independently of Forest of a Thousand Lanterns, but I think you should still read FOTL because Xifeng is awesome!
I loved reading about Jade, and the way Julie twisted around the Snow White fairytale was awesome and she did such a great job, I can't stop recommending this book!
Seriously, pick this up. Not only is it a really fun + interesting journey, it gives you more about the coolest Evil Queen of the Evil Queens, Xifeng! You can read my review here!
Eep! I know this book definitely isn't for everyone, but I can't help but rave about it.
Not only does it have one of the most non-traditional endings ever (it is a standalone, though), it also just felt very accessible? Like, I think all YA readers would be able to enjoy this in the right mood, and I don't think that it's too much for younger YA readers.
Empress of All Seasons is like The Hunger Games meets Shadow of the Fox and I can't get enough of it! You can read my review here!
This is actually adult, not young adult, but I'm still super excited to read! It's a Mughal-India inspired fantasy debut and it sounds so interesting!
Magic power and illegitimate daughters and really interesting premises have bumped this up my TBR, and combining this with rave reviews from my friends makes it a release I cannot wait for! It does sound like a book I need to be really in the mood, as more detailed writing takes a certain mindset from me, but I believe in myself.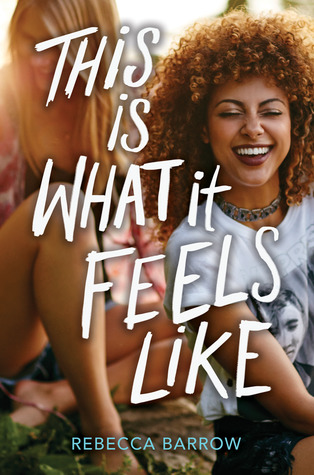 I've heard so many awesome things about this read, and I am all here for QPOC! I also love music, so hearing that this has really strong music themes has whetted my appetite.
Friendship stories are always some of the most memorable, in my opinion, and I have really high hopes for This Is What It Feels Like and the friendship dynamics between Dia, Jules, and Hanna! Definitely have this one at the top of my TBR!
I already read and loved this, but it was so exciting to see it come out! Not only are Kayla Olson's books very compelling (I loved The Sandcastle Empire) but I am all for the pink and black aesthetic?
And This Splintered Silence is another book from Olson that did not disappoint! Murder mystery and viruses and lots and lots of questions make this an unputdownable read! You can read my review here!
I enjoyed reading Last Star Burning last year and was really excited for Shatter the Suns! The book got progressively better as I read on, and now that the sequel is here, I am super pumped!
I can't wait to dive into my copy and read more from this sci-fi series! It's super interesting and I really enjoy how Sangster incorporated Asian culture into the novel. (And the virus is super cool!)
Jennifer Lynn Barnes' The Naturals series was one of the ones that I marathoned before I "joined" the book community! Not only did it have a love triangle where I rooted for the other dude (I still haven't read the last book but I swear if he doesn't end up with–GAH), but it had great murder mysteries and was just truly an entertaining read!
So I'm really excited for her new series (and to finish The Naturals) because I remember how much I enjoyed her books in the past! Fingers crossed I have an awesome time reading!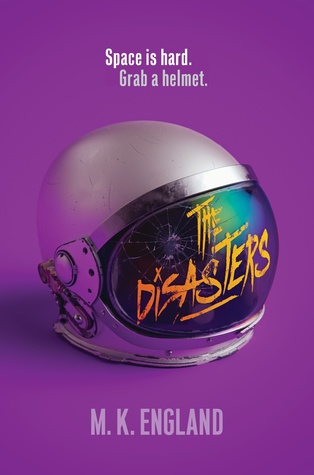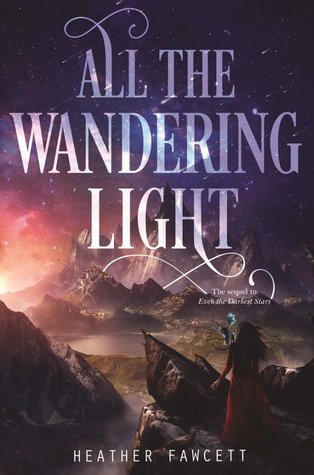 The Disasters is the light, fun sci-fi adventure you never knew you needed!
Not only is it just a really great out-of-your-mind and out-of-this-world adventure, it has a diverse cast and a super engaging story and plotline full of found family and awesome friendships and real family too!
If you're looking for a great gift this holiday season, pick this one up! I swear you won't regret it.
You can read my full review here!
I really enjoyed reading Even the Darkest Stars last year and was so excited for the sequel!
The first book was such an interesting fantasy feat. lots of really interesting (and chilly) mountain climbing, as well as magic and a twist at the end that will make you scream. (Maybe not scream, but it'll shock you!)
And with that twist comes the really intense need to read the sequel! Aka why I am here telling you about this book and why you should pick this series up because it was so good!
Strange Days by Constantine J. Singer
Speaking of more awesome sci-fi, I absolutely adored Constantine J. Singer's debut!
Aliens and conspiracy and really real teens were all so prominent in this book, and I was sucked in while reading. If you were looking for something interesting and maybe a little bleak and definitely having its parallels to our world, you must pick it up!
Jam packed with mystery and adventure and conspiracy, Strange Days is unforgettable in its unique story! You can read my review here!
This was a true hidden gem.
I never would have discovered it if not for my unhealthy Netgalley request tendencies, and I do not regret it at all! Fire & Heist is such a fresh read with one of the most unique main character's voices ever! Sky felt so genuine and authentic and teenage and I can't recommend this book enough for anyone buying it for a Real Teen!
Plus, there's dragon-people (wyverns) and portals and heists and treasure and it all makes for a really fun and engaging read! So read it & buy it for teens in your life because I think they'll love it (I certainly did!)
What November/December books are you excited to read, or have already read and loved?