Welcome to my stop on the blog tour for Cynthia Hand's The Afterlife of Holly Chase! 
Not only do I have a super huge giveaway for you to enter, I've got a whole list of holiday songs you'll think of while reading The Afterlife of Holly Chase! 
A retelling of an old classic, A Christmas Carol, The Afterlife of Holly Chase is about a Scrooge-like girl, Holly, who didn't listen to the three ghosts, and instead ended up dying soon after the experience. 
But she's not dead yet. Now she works for an organization that sets up the three ghosts to hopefully convert the Scrooge for the next year, and Holly is getting tired of her job as the Ghost of Christmas Past. But when their latest Scrooge, a boy named Ethan, around her own age, enters the picture, things get spicy . . .
"You're a Mean One, Mr. Grinch"
When Holly was introduced, this was the song running through my head.
I admit that I'm one who remembers movie tunes more easily (as shown by the next song, as well) and this is a classic, honestly! (And I was just at Universal and saw a Grinch show). 
But Holly is very un-Christmassy, despite her job as the Ghost of Christmas Past! I think she's a very layered unlikeable MC and she learns a lot through the story, so you just kind of have to stick with Holly, our Scrooge/Grinch as she goes through her journey, which is the most important part!
"Christmas Time Is Here" (A Charlie Brown Christmas)
Also, Holly is Not Into that Christmas stuff, as I mentioned before, so I found this song extremely ironic. 
Not only because the Peanuts characters sing so angelically, but also because Christmas Time is here and Holly is very very unhappy. 
And the critiques on her past performances have been . . . lackluster at best. So I love the paradox and the irony and Holly is just the antithesis of Christmas (despite her name being Holly!) and we'll see just how that changes soon . . .
"White Christmas"
I admit that I only know ~1 line from this song, and it's "I'm dreaming of a white Christmas" *mumble mumble mumble USED TO KNOW*
But the dreaming part is key, and a huge part of Holly's job is looking into her Scrooge's dreams–and she has to do this with Ethan to find out the best way to approach his conversion to a non-Scrooge. 
Yet, Holly ends up interacting with Ethan, and so things get a little crazy when she starts seeing herself in the dreams! #oops
"All I Want for Christmas" (Mariah Carey)
This is like my Holly x Ethan song! The feels are so strong and I was totally cheering them on the whole time!
There's a lot of barriers between them (namely . . . the dead thing, y'know) but I believe they'll overcome it! But no spoilers! You'll have to read to find out. 
This is honestly a Christmas classic (I was debating between Santa, Baby) and Holly (and Ethan) both have seriously strong feels, despite the things in their way.
"Carol of the Bells" (Trans Siberian Orchestra)
I love the Trans Siberian Orchestra version of Carol of the Bells, and it just really sums up the buildup in The Afterlife of Holly Chase. It's very dynamic and it changes a lot, just like Holly does. I love how both the book and this song have their own unique spin on a classic. 
The Trans Siberian Orchestra is super unique, and so is this retelling (and Holly)! So if you want something traditional (A Christmas Carol) turned untraditional, you must check out The Afterlife of Holly Chase!
More About the Book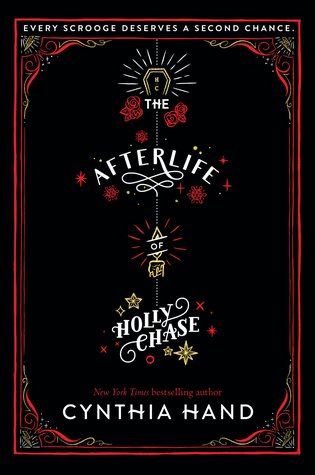 On Christmas Eve five years ago, Holly was visited by three ghosts who showed her how selfish and spoiled she'd become. They tried to convince her to mend her ways.
She didn't.
And then she died.
Now she's stuck working for the top-secret company Project Scrooge–as the latest Ghost of Christmas Past.
Every year, they save another miserly grouch. Every year, Holly stays frozen at seventeen while her family and friends go on living without her. So far, Holly's afterlife has been miserable.
But this year, everything is about to change. . . .
HarperCollins | Amazon | Barnes & Noble | iBooks | Indiebound
Watch the book trailer here!
More About the Author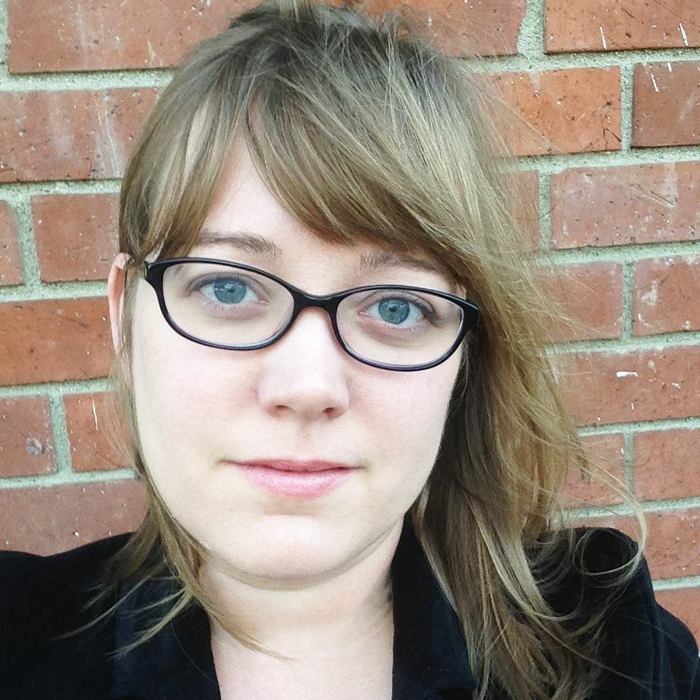 Cynthia Hand is the New York Times bestselling author of several books for teens, including the UNEARTHLY trilogy, THE LAST TIME WE SAY GOODBYE, MY LADY JANE and MY PLAIN JANE (with fellow authors Brodi Ashton and Jodi Meadows), THE AFTERLIFE OF HOLLY CHASE, and the upcoming novel THE HOW AND THE WHY (Fall 2019). Before turning to writing for young adults, she studied literary fiction and earned both an M.F.A. and a Ph.D. in fiction writing. She currently resides in Boise, Idaho, with a husband who's addicted to typewriters, two kids, two cats, one crazy dog, and a entourage of imaginary friends. www.cynthiahandbooks.com
Giveaway!
We've got an amazing giveaway with lots of prizes! One lucky winner (US Only) will receive
a signed copy of a Cynthia Hand novel of your choice
a Holly hat, knitted by Cynthia
a holiday spice candle
a copy of Mickey's Christmas Carol
two Christmas tree bath bombs
a cranberry/pear and vanilla lip balm set
a "make your own ugly sweater kit"
a pair of Christmas tree glasses
a Christmas mug that reads: "Dear Santa, it's a long story"
Christmas pencils
candy cane Christmas kisses
a limited edition Holly Chase ornament, signed by Cynthia (not pictured)
a digital download of The Afterlife of Holly Chase: An Alternate Christmas Carol by Lindsey Hunt.
Whew, that's a long list! A lot of this is exclusive, so this is your only chance to win! Good luck! You can enter using the Rafflecopter button below!
Thank you so much to Cynthia Hand and the YA Book Traveler for sending me a copy to honestly review + use for this post! Don't forget to check out the rest of the tour stops below!
12/3 Little Book Worm Reviews – Aesthetic 
12/4 Haunted by Books – Review & Book Playlist
12/5 The Ultimate Fangirl – Downloadable Bookmarks
12/6 The YA Book Traveler – Top 5 Reasons Why The Afterlife of Holly Chase Needs to be on your December TBR!
12/7 Vicky Who Reads – 5 Holiday Songs You'll Think About When Reading The Afterlife of Holly Chase (+Giveaway!)
12/8 Novel Knight  – Holiday Gift Guide for the Book Lover in Your Life
12/9 A Court of Crowns and Quills – Ghost of Christmas Past/Present/Future
12/10 That Artsy Reader Girl – Favorite Fictional Scrooges
12/11 Wild and Wonderful Reads – Top Ten Tuesday + Review
12/12 The Clever Reader – Dream Cast
12/13 BookCrushin – Review
12/14 Mary Had A Little Book Blog – Review + Instagram post
What holiday books are your favorite? Is The Afterlife of Holly Chase on your TBR?