Yes, that was 100% a bisexual & NSYNC pun don't stab me.
After some people said some things, I thought it'd be a good idea to write a post of some of my favorite (and some of my anticipated) books with bi main characters!
From fantasy to contemporary, you won't be disappointed by these amazing books with equally amazing representation! There's so much rep in this post I am SWOONING.
Today isn't about tea or cancelling authors, but it is an opportunity for us to remember that everyone who's bi is valid, no matter who your partner is. And it's so I can share all these awesome recs with y'all!
Without further ado, here's some awesome books I've loved, am looking forward to read, and can't wait to come out!
(Goodreads links in titles)
Wild Beauty by Anna-Marie McLemore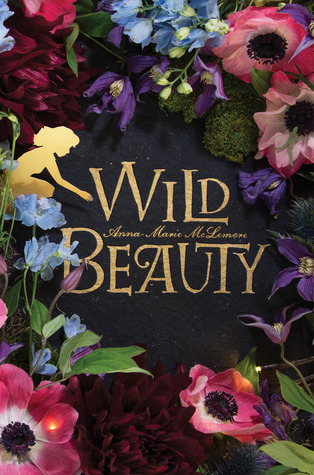 This book is FILLED with queer Latinx characters. There's a whole bunch of flowery witches who are bi and this book is absolutely spell-binding!
This is my first Anna-Marie McLemore book, but I fell in love with the magic and her rich, flowery prose. It's magical and luxurious and feels like you're being sung to, almost (not as obnoxious as it sounds).
I love the flowers and the story and everything in this book is beautiful and poetic and deserves to be read. Pick it up. Go go go.
Do you like the sound of necromancers, awesome bears, DEATH AND DESTRUCTION, and royalty? Then you better check out Sarah Glenn Marsh's twisty Reign of the Fallen for all of the mentioned, and more!
Some of the twists here are killer and I loved the entire magic system Marsh devised! I can't wait to read the sequel, Song of the Dead, next year as it's sure to be really awesome!
Plus, the female main character is bi so what's better than rep in fantasy?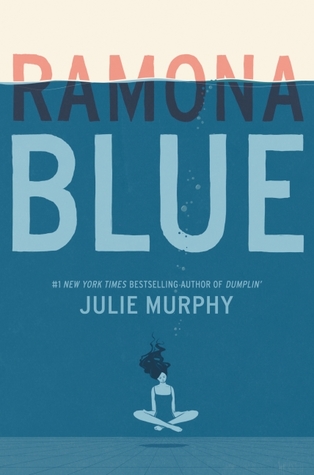 This is one I have a complicated history with.
Way back last-yearish, I read Ramona Blue (spoiler alert: it's my favorite Julie Murphy book) but read all the reviews warning about bi erasure. And after reading, I wrote multiple paragraphs in my review about how I thought about the author's intent etc. and how it wasn't erasing bisexuals, all because I was so fearful of people coming at me for liking this book.
But you know what I've now realized? If you 1% like girls and 99% like boys, YOU'RE STILL BI AND STILL VALID. If you're bi in a "straight passing" relationship, YOU'RE STILL VALID.
So I'm going to shout my love for Ramona Blue out from the rooftops because this really is a wonderful book, and I'm sorry I haven't boosted it nearly as much as I should have.
Read it. Please.
I totally devoured this read last year and find Brandy Colbert to be such an awesome writer.
Her books are just so easy to read, yet really impactful, and the sibling themes in Little & Lion are absolutely FIERCE. I just find all of Brandy's characters to be super relatable, and I would definitely recommend Little & Lion to anyone who wants to read an intersectional (black + bi) novel on a wonderful girl named Suzette who will learn so much.
I really am a huge sucker for family themes, and if you are too, well, you know what to do!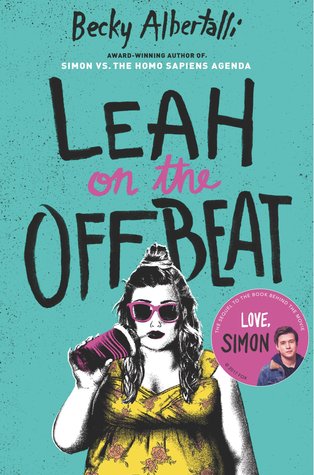 Becky Albertalli is such an awesome writer, and the fact that Leah–a fat bi girl who loves drumming–got her own story is just !!!
But, Leah on the Offbeat really was great, and although it wasn't as cute and fluffy as Simon vs. the Homosapiens Agenda, it's still really important and a good story. I think Leah herself is more prickly and has more of an emotional journey to embark on, which means that although she might come off as unlikeable sometimes, she learns in the end.
So yes!!! Pick this up if you haven't already because Becky writes such awesome queer characters and I love her novels!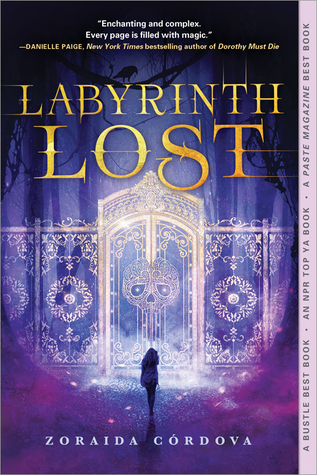 Now we've reached the "books I really want to read but haven't yet" section, and we're starting off with a bang with Zoraida Cordova's Labyrinth Lost! This one features a bisexual love triangle (yesss) with a Latinx main character, and I'm so excited to read!
Plus, I love magic and witches and lots of culture as well as death and FAMILY THEMES!!!
This one just sounds amazing, and book 2 is already out, so I'm really going to have to jump on this book soon!
Odd One Out just came out today, so I don't feel bad about not reading it yet.
But I love how we're getting more and more books with QPOC main characters and I've heard so many good things about Nic Stone's writing. I haven't had the chance to pick up her debut, Odd One Out, but you can bet that I'm SO EXCITED for all of her books!
And this one seems spicy with the friendship dynamics–old and new–as well as romance spicing things up! It sounds like a really awesome novel with self-discovery, and I love coming of age stories (so relatable!) so I'm definitely hoping to pick this up soon! (*prays to library*)
NOTE: I've been told there's some biphobia in this book, so please read some reviews + be aware before you start!
I just checked out Kayla Ancrum's The Wicker King last weekend (although it'll be a good 5 weeks till I get to reading it) and I am pumped to dive into that, and eventually The Weight of Stars!
I love sci-fi, so hearing that we're going to get QPOC sci-fi is just AHHHH. And I'm always down for some slow burn romance and space traveling astronaut mothers and all sorts of cool things (as well as gorgeous covers?!)
I've heard so so many amazing things about K. Ancrum's writing and am totally pumped to pick up her books!
Hot Dog Girl by Jennifer Dugan (2019)
Okay, one of my favorite contemporary romance book types are the quirky ones where there's something cute and defining about a book, and the entire concept of a hot dog suit sounds so freakin' adorable I just can't.
This one's about a bisexual teen who tries to win the heart of her crush at an amusement park summer job while WEARING A HOT DOG SUIT and if I'm not smiling goofily the whole way through reading this book, something's not right.
So, YES. SO CUTE. I WANT.
Add this one to your TBRs, because Penguin's rom coms are always sooo amazing!
What are some of your favorite books with bisexual protagonists? Send me recommendations!!!
Books I need to add to this list: The Fever King (2019), A Gentleman's Guide to Vice and Virtue, Ace of Shades