It seems like 2018 hasn't had a bad month for book releases yet. I've had so much trouble every month this year trying to cut my list down to ten, and it's been so hard picking only a few of the awesome releases to feature, but I did it!
From sequels from beloved authors, to debuts, to book # who-knows-how-much, these books span a variety of genres (though, mostly fantasy this month) and are picks that I'm excited for, and I hope you are too!
Definitely let me know which are on your TBR, and what ones I haven't mentioned that should be on my TBR! I could always use more recs! (Okay, maybe not, but the offer still stands.)
As always, Goodreads links are in the titles and these are arranged in no particular order!
After reading Strange the Dreamer, I've been desperate to read Muse of Nightmares! I absolutely loved the gorgeous prose and intricate worldbuilding in Strange the Dreamer and fell in love with all the characters.
So, naturally, I'm extremely excited for Muse of Nightmares to come out and it comes out TODAY!!! I'm crossing my fingers the library will have it available tomorrow because I'm so ready to read! I love Lazlo and I think Laini Taylor is such a skilled writer. It was so cool to meet her in person (!!!) and I'm so pumped for her next novel!
What If It's Us by Becky Albertalli & Adam Silvera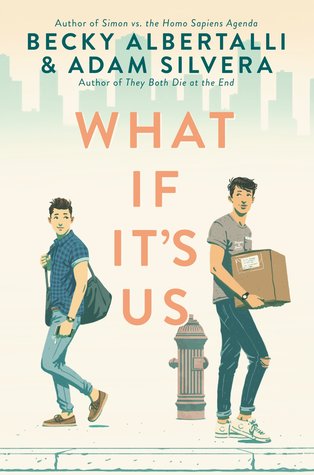 Obviously, I'm a huge fan of both Becky Albertalli and Adam Silvera, as I've read every single one of each of their novels and have enjoyed them all immensely.
So this is basically the greatest crossover of all time to see two really prominent writers whose works I love collaborate to create a super adorable romcom!!! I love both of their LGBTQ+ fiction and I know Arthur & Ben's story will surely be wonderful. I can't wait to dive into my digital review copy over the next week!
I seriously need a rom com read right now, and I'm crossing my fingers this satisfies it!
Although I enjoyed The Gentleman's Guide to Vice and Virtue, I ADORED The Lady's Guide to Petticoats and Piracy. Seriously. I loved it.
I was able to relate to Felicity a lot more than I could relate to Monty, and I think this is largely why I loved this book so much. I found her appealing as a person, and even though she had her flaws, she was someone I could really relate to.
So definitely check this one out if you haven't already, because you totally want to pick up this read filled with a girl gang going on an adventure to save sea monsters and science and cuddle big, floofy dogs!!!
You can read my review here!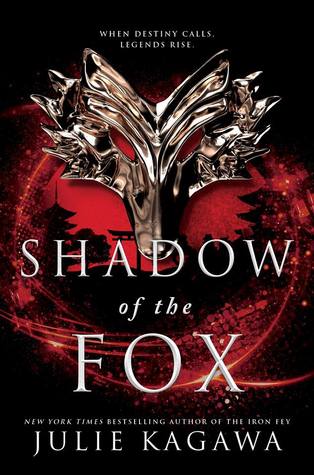 Can I just say–I'm in love with this book!
I had SO MUCH FUN READING IT. I loved the characters (Yumeko is my favorite), I love the setting, I love the magic system, and I love how the whole story really pulls you in. It was such a great and entertaining read.
Yumeko is just so fun–although she might not physically be the most "fierce," she's mischievous and compassionate and has a lot of layers which I enjoyed. And the fact that she's half yokai was also really cool and added layers.
Plus, this is just really entertaining? I don't actually say this very often, but I was invested in the story and the stakes Kagawa created, and definitely recommend this!
You can read my review here!
This is one I'm just really excited for, as I really enjoyed the ARC and definitely recommend!
Besides this story having a super creative concept–a genderbent Beowulf retelling–it's also filled with a fierce girl gang and a subtle feminist message. These girls, they do the work men are unwilling to do. These girls, they're going to be the ones to change the fate of women all across their fictional world.
That's why I love this book so much, and why I definitely recommend you pick it up. It might seem a little slow at first, but it's definitely something that's worth the read!
You can read my review here!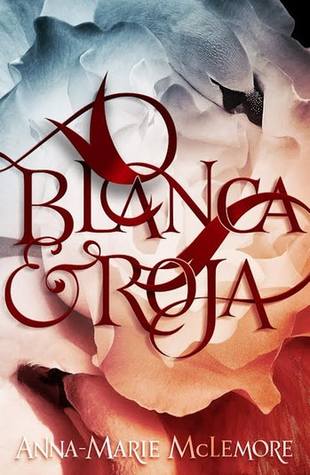 I finally read McLemore's Wild Beauty last month, and wow I was blown away! I didn't expect it to be that good, but I love the poeticism of the novel and the rich and stunning prose, magic, and worldbuilding.
So obviously, I'm very excited to read Blanca & Roja when it comes out. I love how McLemore writes family and sisterhood, and I'm expecting something as equally powerful as Wild Beauty in Blanca & Roja! It's very exciting, and I'm just so ready to be immersed in a luscious and rich world that seems to be characteristic of McLemore's writing.
I've really enjoyed two of Legrand's (high? epic?) fantasy novels–Winterspell and Furyborn–so I'm obviously very excited to read another one of her works!
Sawkill Girls might not be what I usually read from her, but it's something I'm very much excited for. Even though it does fall under "fantasy," it seems a little more mystery/horror/thriller, which I'm excited for! Spooky and dark, I'm totally not saying no to this read!
Plus, the tagline "Turn fear into power" seems sooo apt and I'm excited to read more about what it means! I'll definitely be picking this up from the library as soon as I can!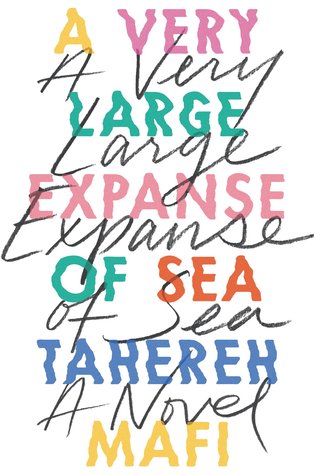 I've read all of Tahereh Mafi's Shatter Me series (that's out yet, at least), but this is probably the book of hers that I'm the most excited for.
It seems so raw and real and true and especially relevant as hate in this world hasn't disappeared. I'm itching to read this poignant novel that's come from Mafi's own experiences. My DRC has been calling to me for so long, and I'm excited that it's almost time to pick it up.
This is a book we all need, and I'm so glad that Mafi has written it for us to show us a slice of her world.
Dry by Neal & Jarrod Shusterman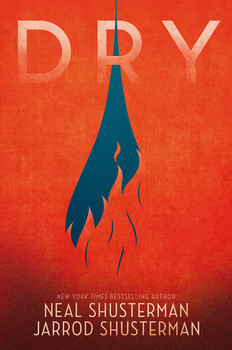 I love the sort of survivalist fiction stories that are written, and books like Not a Drop to Drink and The Hunger appeal to me a lot, which is why I'm very excited to dive into my ARC of Dry.
Dystopia has gone through a lot of changes through the years, but I'm really happy about this survivalist direction it's taking, instead of a more futuristic one. It feels more real and raw and gritty, which is what I'm hoping to find in Dry.
I'm crossing my fingers this will be a good one. I still haven't finished Scythe because I'm the worst, but hopefully I do better with this book!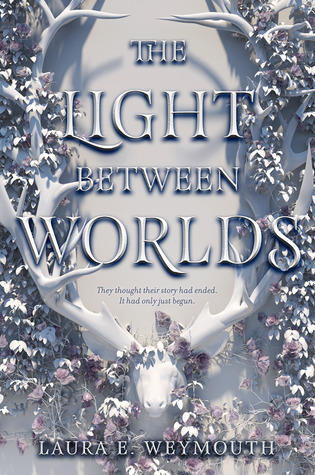 I have to say, I've been so excited for The Light Between Worlds, and Mia @ Pen and Parchment has only made me more excited with her raving review of this book!
I am totally NOT opposed to portal fantasy, and I'm hoping this rich story on sisterhood and magic will be as spellbinding as everyone has said! I love historical fantasies, and this seems like a really unique take on portal fantasy (which is hopefully making its comeback…)
Definitely excited to pick up my DRC, and based on Mia's review, you probably should be too!
Which October releases are you excited for? Are any of these on your list?