This has got to be my largest recommendation post for a single month's releases. But who can blame me? September is totally rocking the book releases.
From science fiction to fantasy to contemporary, from verse to regular prose, from Asian to black to Latinx authors, this month is filled with a diverse bunch of new releases.
I almost let myself list 20, but deemed it too excessive. So I'll be settling for 15 (which is more than normal), even though there are so many other amazing books coming out this month!
In no particular order, here are some of my most anticipated releases for the month of September!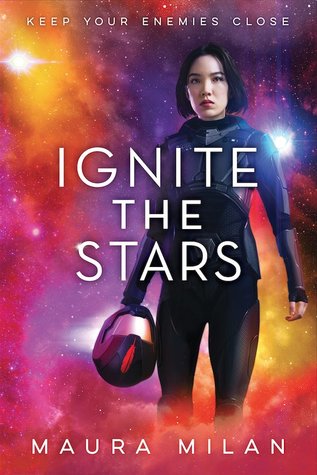 If you haven't heard me screaming about this book, then you obviously haven't been listening because THIS BOOK IS SO AWESOME YOU ALL NEED IT IN YOUR LIFE!!!
I absolutely adored Ignite the Stars when I read the ARC and I am so so excited that it's releasing today! I can't wait to hold the finished copy in person (it's so gorgeous!).
If you're looking for a badass science fiction novel with a bunch of action and a trio of awesome narrators (one teenage criminal who is very very crafty, one teenage girl who struggles with accepting her heritage, and one swoony military commander), then you have to pick this up! You can read my review here!
I have been so hyped for Wildcard, I can't believe it is finally here!
I've been so excited for this since I finished Warcross and am ready to continue the adventure with the wonderful Emika Chen and all those awesome characters. The cliffhangers at the end of Warcross were INTENSE and I have been eagerly awaiting Wildcard for so long!
I can't wait to dive into my ARC of this right before release! I totally need more Marie Lu and Asian heroines with rainbow hair in my life!
For a Muse of Fire has been on my TBR for so long, I can't believe we're almost to release!
I am always up for some Asian fantasies and after hearing the gorgeous songs that were composed as the preorder incentive of this book, I AM IN LOVE.
Like, I literally listen to the songs multiple times a day and am just so excited for this lush fantasy! Plus, it's like a mix of French and Asian culture which seems so cool and something I would definitely want to read!
Pride by Ibi Zoboi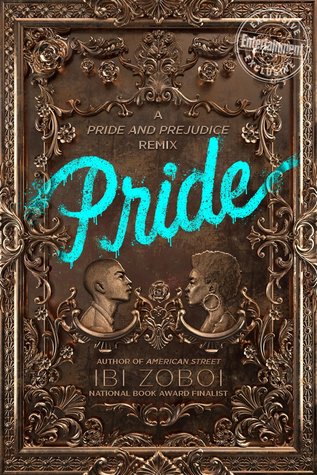 For some reason, I always read the Jane Austen novels that are never retold (aka how I still haven't read Pride and Prejudice, but I am still very excited for this Pride and Prejudice remix, set in Brooklyn!
This looks like such a totally awesome read and I just love it when authors take historically white pieces of work and ad some diversity and a modern twist to it! I'm very excited to dive into my ARC of Pride and definitely recommend you check this one out–I'm almost sure it will be fantastic!
Even though I felt like this wasn't as wonderful as book 1 & 2 (which I binge read one after another last year), I still am very excited for Escaping from Houdini to release!
Hard-core fans of Kerri Maniscalco will love the continuation of the series, plus all the tension between Audrey Rose and Thomas. And even I'm excited for the final because the ending of the ARC changed and I just have to know what actually happens in the end!
This boat ride to America may end up being more deadly than Audrey Rose and Thomas could have imagined…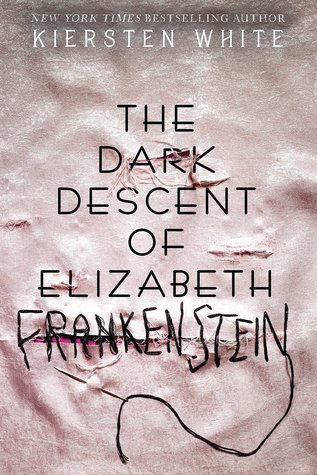 This is apparently the perfect month for dark books (probably in preparation for October). But seriously-who can blame me for being excited for all the monsters and mayhem!
Although a bit different from the original, this novel about surviving no matter the cost sounds sooo spooky and interesting! I am all for Frankenstein retellings and so excited to have this in my hands this month!
It just sounds so awesome and I am totally pumped for this (and that spooky cover does not hurt at all…)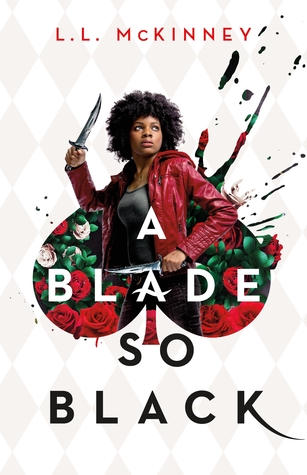 A black Alice in Wonderland retelling? YES PLEASE. SIGN ME UP.
Elle is such a huge figure in the YA community, and I'm excited to finally have her book in hand this month! I love Alice in Wonderland retellings and this one looks so fierce that I just cannot wait!
I love all the black girl rep on the front cover and am truly so excited for this novel to release! Monstrous creatures and a twisty wonderland seem like such an awesome combination for a dark and compelling read!
I absolutely adored reading this one a couple weeks ago! It was fresh and exciting and all of the horrifying gruesomeness was, albeit gruesome, also something new and not commonly done in young adult fiction.
Literally everyone in this book is complicit in crime in some way, shape, or form, but it's the varying shades of badness that help you distinguish the protagonists from the antagonists.
This book is full of ruthless monsters and ruthless people who sell these monsters and their body parts on the black market. Spooky indeed. You can read my review here!
Did someone say Indian-inspired sci-fi space opera? BECAUSE I AM ALL HERE FOR THIS!
Not only do I love love love science fiction & space operas, but having it based on Indian culture is sooo exciting and something I can't wait to read!
I signed up for the blog tour for this book and am anxiously awaiting the verdict of if I get to read this early! Because just look at it! It looks right up my alley with space, diverse characters, and more space-y goodness! I'm in love.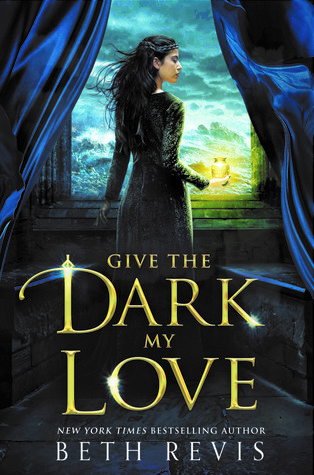 I've heard so many great things about this (from trusted reviewers) that I can't help but want to pick it up.
Honestly, it initially looked like a basic systematically-white fantasy, but after reading the description and other reviews of this book, I've decided I really want to pick this book up.
One word: alchemy. Was I obsessed with Nicholas Flammel as a wee child? Yes. Do I want to read this book about an alchemist girl? Yes yes yes.
Before She Ignites was such an awesome read and I couldn't help but fall in love with Mira, but most of all: the dragonssss.
Mira had to go through a lot in book 1, but I'm currently reading As She Ascends right now and am loving how she's fighting back.
There are many different types of strength and the dynamic way Mira shows this is awesome.
This is such an awesome book series and I totally recommend you check it out if you love young adult fantasy!
Sadie by Courtney Summers
I definitely did not expect to love Sadie as much as I did.
But I now realize where all the hype was coming from because THIS BOOK IS AWESEOME, Y'ALL.
It's gripping, it's unconventional, it's intense, and most of all–it keeps you hooked from start to finish. I love the podcast format and how it really contributed to building the mystery rather than just being a quirky addition. The way Summers really wove Sadie's chapters and the podcast together made it to be a really compelling mystery that I definitely recommend you check out!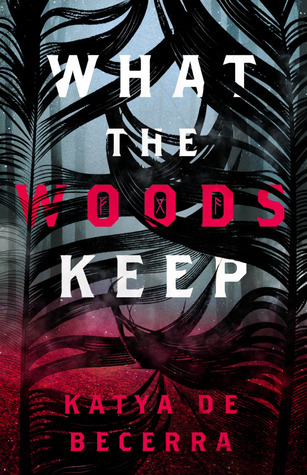 What the Woods Keep was one of my most anticipated reads, and it definitely did not let me down!
It's such an interesting mix of contemporary, fantasy, science fiction, and mystery, and the way de Bercerra pulled it together was awesome! I absolutely loved reading the way these elements mixed (think Emily Lloyd-Jones' The Hearts We Sold).
Plus, I found it to be spookily atmospheric and a perfect read to get you in the mood for fall. You seriously do not want to pass on this one, especially if you liked books like The Hazel Wood and The Hearts We Sold.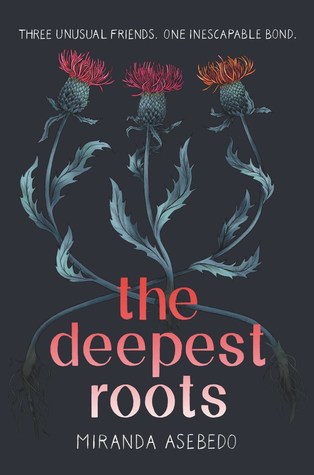 I've just been really pumped for this ever since I heard that the main character was a mechanic. But even though this was what hooked me, the fact that it centers about friendship is what kept me yearning for this book.
A dash of magic, a healthy amount of curses, and a bunch of friendship is enough to make me want to pick this up. It sounds really interesting and I'm definitely intrigued by what the flowers on the cover mean!
I'm always on the lookout for books in verse, and Juleah del Rosario's 500 Words or Less looks like something I would really enjoy.
Not only am a Stressed Senior who is applying to college this year, but I am also always down for a book I'm #OwnVoices for. And college application essays are hard and summing yourself up in 500 words or less is just as hard so I feel like I would really relate.
Plus, this seems like a wonderful coming of age story with a really great message (also, remember! verse) so I can't wait to read this!
Which September releases are YOU excited for?