This post isn't as gory as it looks, I swear.
Although you may be taken aback with horror after finding out just how many bloody books there are. Blood has quickly become one of those uber popular books (along with royalty words and stars and all sorts of vauge-ish concepts and objects).
And I'm pretty chill with it–I'm here for what's inside the book, not what's outside, but that doesn't mean I can't admire act aghast at our community's obsession with gore.
So here's my list of books with "Blood and…" in the title! Narrowed it down from "Blood" to "Blood and," although I'm counting ampersands 🙂
Why not start with one of the most popular–the most buzzed book & debut of the year, Children of Blood and Bone!
This book is such an awesome read and means so much in encouraging diversity throughout our community. The way it has garnered support really conveys the book community's desire for more diverse reads, and I'm so happy that this book just exists in general.
Plus, it's honestly such an awesome action-packed story filled with magic and royalty and even a little romance. I recommend this to everyone based on the premise alone (but the actual book is fantastic too!)
This book was such an awesome genderbent Spartacus retelling! Just ahh omg–I loved reading Attia's fierce story and she was such a strong female protagonist, I absolutely adore her!
This novel is just so much action-packed fun–from the fight scenes to the search for Spartacus to the gladiators and Ancient Rome! What else could you want?
I definitely recommend you check out this debut because it's such a fierce and epic read and I totally cannot wait until book 2 comes out next year because I NEED MORE ATTIA IN MY LIFE!
I haven't read this one yet, but I have to say it sounds really cool!
It has a setting I adore–fantasy desert world–and it talks about a lot of important topics like slavery. Based on reviews, it looks like an action-packed vengeance-fueled story that may lead to corrupt system takedowns?
It also gives me Ella Enchanted vibes because the girl is cursed to do everything she's ordered, which has so much dark potential–is this where the blood comes from? O.o
I mean, plus the cover is gorgeous so how could you not want to read this book?! So yeah, this one is definitely taking a spot on my TBR pile.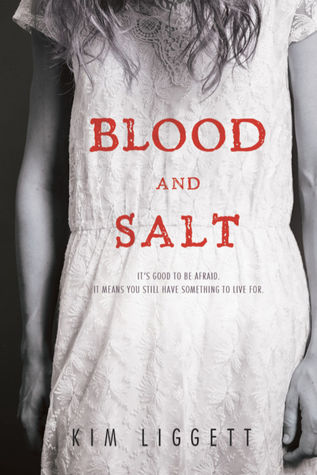 Alright, I admit I'm not a huge horror fan, but I'm trying to make my way into the genre, and what better way to do it than with a romantic horror?
Gruesome deaths? Check. People in danger? Check. Something sinister and ancient? Check, check, check!
This is definitely something that I'm excited to read, because it seems spooky, but not flat-out intended to scare, which is what I need if I ever want to branch into this genre.
Blood and Salt definitely looks worth checking out, especially with the perfect time to read (October) quickly approaching!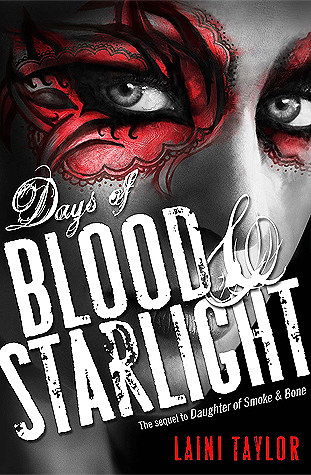 Laini Taylor is such an awesome author and I love Strange the Dreamer so so much. Daughter of Smoke & Bone was a fantastic read, and I can't believe I haven't read the sequel yet. Alas, my TBR is getting the best of me.
But this is such a cool paranormal series from an amazing author and it's got an awesome magic system and cool chimera people and a brewing war between chimera and angels? SIGN ME UP.
I have it checked out, so I'll definitely be picking it up soon, I hope!
We're going to end this list with a bang, aka a book I love love loved.
This book was so fantastic and such an amazing read! I love the fantasy, I love the maps, I love the exploration, I love the mystery. I love basically everything about this book because it is just so fantastic I can't resist.
This is the type of fantasy I love and if you're like me and sick of those medieval white fantasy novels, PICK THIS UP. It's got sea monsters and action with a male protagonist who thinks smart throughout the book.
Such a great read and definitely a new favorite–I wholeheartedly recommend you check this out!
Also, just a quick fun thing! I made this little game board for any of you writers out there to call yourselves out on your book titles and those overused formats.
I'm a "clueless potato"–what are you?
What books with "Blood and…" in the title can you think of?