Alright, look. You know the sayings about kids being overly honest or whatever?
Well, this is an instance where I'm calling you adults out. #sorrynotsorry
Even though I'm a teen, not technically a "kid," teen books still falls under #kidlit so teenagers must still qualify as kids. Semantics.
Anyways, sometimes things in the book community are just a little off to me. I'm not going to get into the whole argument of "who is young adult fiction really intended for?" (although, look at the name and then talk to me), but you have to realize that there are teenagers who are part of the book community.
I am one of said teenagers, and it's time for me to be blatantly honest and point out a couple of things in the book community that are weird, not right, a result of bad logic, or a combination of all three.
So, without further ado, here is number one!
Preorder Incentives with Predominantly Female Items
The book community is sometimes all talk and no action. And one thing they like to talk about is marketing books in a way that will appeal to the male population as much as they do to the female one, or at the very least, getting guys to want to read YA books too.
I mean, it's obvious that the book community is predominantly female, (even though male authors oftentimes get more out-of-community press) both in terms of industry people and the audience.
What I really don't get is why things like swag and preorder incentives are sometimes in the form of predominantly female items. Things like nail polish, nail decals, make-up bags, and the like.
That's not to say that guys totally can't use that stuff, but c'mon. A majority of the male population probably won't be super receptive to items that are generally used by women.
We like to talk about how we're trying to eliminate the idea of "girl books" and "guys books," but I feel like marketing things with predominantly female-used items, while it is does boost sales among women, continues to isolate males from reading young adult.
Although it's cool if you have stereotypically female items in preorder incentives because who doesn't want that?, I feel like we need to start adding the option for male or gender neutral swag pieces.
Let me know some of your favorite gender neutral swag items in the comments below!
Adults Drinking
This is one that I'm normally cool with, but sometimes it gets a little out of hand.
A bunch of teens follow authors they look up to. Most authors are adults. And sometimes said authors go out with their girlfriends and have a drink. Which is fine and good.
But I just find it weird when authors really talk in-depth about their alcoholic beverage because…no. I do not relate. I honestly have barely any idea what you're talking about. And no, I don't know how good that margarita tastes because I'm not legally allowed to have one?
It's not like I'm uncomfortable; I just really don't understand what's the point about sharing this when a solid portion of your fanbase very much Does Not Relate™.
Things like bookstagram accounts dedicated to YA and wine (like Krysti @ YA and Wine) I get because when I follow them, I know I'm subscribing to info about books and their wine pairings. But I follow authors for information on their books and maybe a little bit of their personal life, not for long chats or daily features about alcoholic beverages.
This is probably a very much Me thing (all of these are honestly Me things) but I just find it kind of awkward when authors feature alcoholic beverages regularly or too much in depth.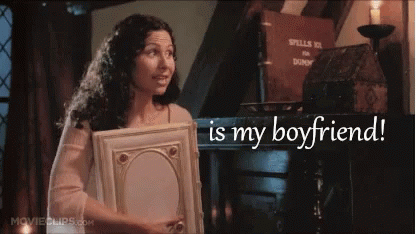 Crushing on 18 (& Younger) Year Old Boys
I take that back, this one is very much not just a Me thing.
WHEN YOU'RE 30 AND OLDER IT STARTS GETTING REALLY WEIRD WHEN YOU TALK ABOUT HOW HOT/DATEABLE/SEXY AN 18 YEAR OLD (or younger) BOY IS.
Look. I get it. We all love our swoony romantic heroes in young adult books. But it's also important to realize that these heroes are still kids. They've literally just left puberty, you guys.
Crushing on the teen protagonists in young adult novels is honestly kind of creepy. Like, in real life that would be yikes™. And I know, you can always make the argument "My Aunt Sally and Uncle Jack have a 14 year age difference and they have a wonderful, healthy relationship." Well, that's great for your Aunt Sally and Uncle Jack, but these are still fresh out of high school kids we're talking about.
As people get older, age gaps become less weird. But for teens? Literally a senior dating a freshman is the weirdest thing you'll ever see, and that's only a 3 or 4 year age difference.
So adults, please stop publicly talking about how hot teenage boy characters are and how they're your book boyfriend because it's weird and uncomfortable for everyone.
Elle McKinley talks about this way better than I do, so read her Twitter thread here.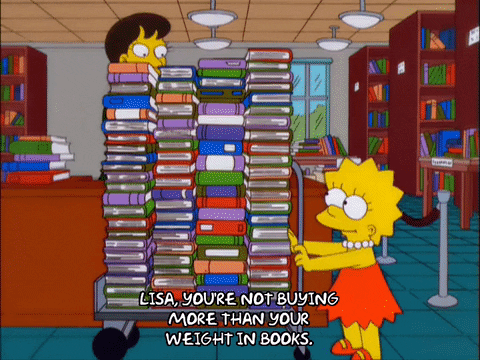 Perpetuating the Idea that You Need to Buy Books to Support Authors
This is something that kind of ties in with the privilege in publishing post, but the way the book community perpetuates the idea of owning physical books is really exclusive to the group that these books are intended for.
Most teens don't have their own income. Or if they do, that income is probably used for other things, and very little of it is dedicated to leisure when they have to pay for their car and gas or help out with their family.
And owning a lot of books is oftentimes Not Feasible™ for teens because they can't buy them and their parents aren't going to buy them 200 books when money-sucking college of doom is coming up.
Literally everyone who has floor to ceiling bookshelves and bunches of books are adults in the book community. Not teens. (Seriously, what teen is going to be able to take all those books to college with them?)
And sometimes people in the book community harp on the fact that buying books supports authors (not the authors, though. authors are usually so sweet about this.) and buying books that aren't in a book box because book boxes don't contribute to NYT bestseller lists yadda yadda yadda.
But guess what? Most teens don't buy a bunch of books. And if they can, they're probably not going to buy a duplicate copy. I wish we'd make it clear that requesting a book from the library is just as acceptable and helpful of a way teens can support authors because a lot of the time it feels like the standard is to buy the book to support the author, which is considerably less feasible for teens than it is adults.

Do any of these come off as iffy to you? What other things in the book community do you not 100% agree with?