I say this almost every month but SERIOUSLY YA IS ROCKIN' THE NEW RELEASES THIS YEAR!
Today I have for you 10 books that come out this month that I am so so excited for! (There are even 5 Tuesdays this month meaning more releases than usual!) It was definitely a toughie narrowing these down, and there are so many other books coming out that I wish I mentioned!
But this month, we have bunches of fantasy, a decent number of science fiction novels, and a smattering of darker contemporaries! If any of these sound like your genre, then you know you're in for a treat!
These books are in no particular order (writing this post would take twice as long if I had to figure out which ones are more exciting than the others) and the Goodreads links are red in the titles!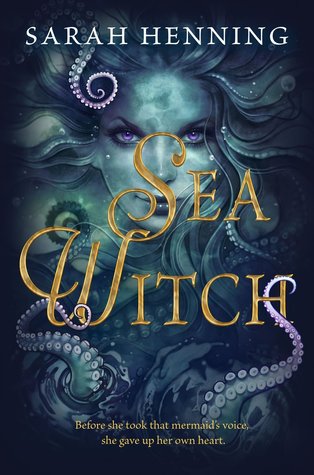 I love villain origin stories, like Julie C. Dao's Forest of a Thousand Lanterns, so I'm absolutely thrilled that we're getting a Sea Witch origin story! Harper's marketing hasn't been doing so hot lately, but I'm so glad this landed on my radar because it seems like one of those darker reads that would appeal to me.
I'm hoping it'll be a little like To Kill a Kingdom, but with better narration. I'm really hoping for those angsty, villainous thoughts that you get but you want to quash but oh no never mind, you're a villain now, too late.
So yeah, very excited for this one!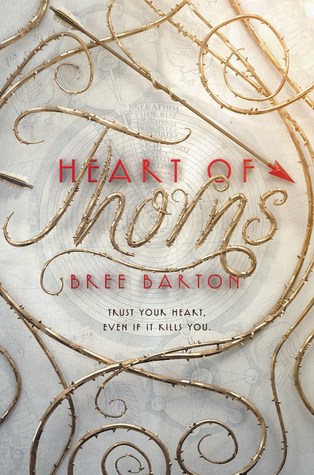 I'm a little hesitant on this one, because it sounds Very White™, but I'm hoping that it turns out okay. I just–look at the pretty cover? How could you not want to read it? (But ok, really this method has seriously failed me in the past.)
I'm actually more than a little scared, because Kirkus mentions "feudalism-like system" which has me side-eyeing the patriarchy and how Kirkus briefly mentions it being "feminist" but not mentioning the patriarchal takedown. (This book better be about destroying the patriarchy.)
But, I do like the sound of a bisexual male protagonist, which has me super excited! So here's to hoping that this outdoes expectations!
Y'know everything I explained in my commentary for Heart of Thorns? Yeah, well Grace and Fury is basically what I hope it ends up as. Because this is the ultimate feminist takedown of the patriarchy you've all been looking for.
I just–THE GIRLS ARE SO FIERCE, they are concious of the social flaws with the medieval-ish feudal-ish system that's common in fantasies, and they're actively trying to take down the patriarchy who's trying to subjugate women (because they're scared of us).
I absolutely adore this book and it's very strong message of working towards equality for men and women, plus it's such a luscious fantasy with some hot princes, hot guards, and a pair of strong and fierce sisters who are not afraid of fighting for what they believe is right.
I'm going to scream all night about this book because I would LOVE to read this dark comedy. It's got all the things that make a book great: a quirky and fantastic sounding premise (teen boy heir to dying horror movie empire that he doesn't want? yes please), a coming of age story (sign. me. up.), and a time limit that's making everything more intense (oh gosh I'm going to be on the edge of my seat).
It just sounds like such a darkly comedic novel that has enough quirks to be entertaining, but not too many that it feels like a bad John Green novel. (Augustus please stop.) So yes, I am SO EXCITED for this one to come out so I can read and squee!
I love science fiction, and was so surprised to find out about this book's existence a couple days ago (boo Harper marketing–do better) because it sounds like something I would love?
It's just got such a thrilling summary with bunches of really cool elements, like an abandoned work site on another planet filled with dead bodies, a giant mystery to unravel, and the risk of creepy contagions! This sounds like a spine chilling thriller that I'm really excited for! I can't wait to read this one, and am counting down the days till July 24th!
This one! It already came out in the UK, but I'm so excited for the US version to come out so I can borrow it from my library! The premise is so awesome–a girl who's entire crew has died and is floating in space all alone and eventually establishes an email connection with another boy who's been launched from space.
It sounds really deep. Like, loneliness is a theme that's not normally talked a lot about, but something that has a lot of potential to be explored. I've heard really great things about this one and it sounds like a thrilling, possibly chilling, page-turner that will hook you in and never let you go!
I really enjoyed the first book. It had so many awesome elements to it that made it one of those non-magic fantasies with a sweeping romance you can't help but love. And I just loved some of the twistiness to the story that had me on the edge of my seat, with deceit at every step of the way, all while the romance was happening.
I have high hopes for the sequel, and would definitely recommend this series to anyone who loves The Winner's Curse! It's got lots of political manipulations and I'm really excited for it to come out so I can devour this book!
MAWR SCI-FI!!! But seriously, Hullmetal Girls sounds fantastic?
1. There's a girl in a giant metal suit on the cover. Does that scream badass, or badass? I WANT TO WEAR THAT GIANT METAL SUIT PLEASE. (It's actually mechanical enhancements, but semantics.)
2. There are aro/ace girls in it? Yes please? And there's a bunch of diverse characters!
3. EVERYTHING ELSE. The plot just sounds so awesome and epic and action-packed and I need this book now!
Cyborgs, soldiers, and mysterious pasts are all super fun elements that will hopefully make this such an exciting read!
Nyxia was such a great read, but Nyxia Unleashed was EVEN BETTER.
It had all the things that made Nyxia great, but was 10 times more creative and original and solved every single thing that wasn't my favorite in Nyxia. The crew ends up in an even greater conspiracy filled with all sorts of twists and turns that are sure to make you gasp (I did…multiple times).
Even if you didn't like Nyxia, I recommend you check out Nyxia Unleashed because it's so much better and more creative, plus it's less tropey and has a whole new planet for you to explore. If that's not enough to lure you in, I don't know what is!
You can read my review here!
This is the last book on the list, and one that I have literally heard nothing about. I'm hoping there'll be a blog tour for it I can join, because it sounds like the perfect read for me.
This is a novel about twins–and you know how much I love twin stories–as well as anxiety, which is something that I enjoy reading about when there's a happy ending because it makes me feel like the world isn't going to crash and burn.
I have high hopes for this to be a poignant coming of age story about a girl who learns about herself and confronts her own personal issues!
Which July books are you looking forward to?