In the aftermath of the Royal Wedding, I saw it fit to make today's recommendation post all about all things royal. From modern contemporary romances including royalty to fantastical royalty, these are novels that are sure to satisfy your romantic cravings and give you a ship that's like when Megan looks at Harry.
So, for all the romantic feels and gorgeous royalty, please read on and find your next great read! And make sure to check out the ones with a diverse MC, signaled by a ❤️ next to the title, while the Goodreads links can be found in the title.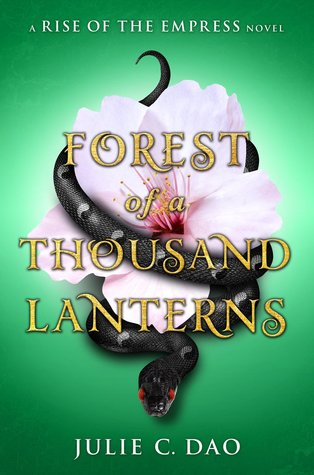 Alright, shoot. Maybe this isn't the best book to start out with, but doomed romance is still fine, eh? An evil queen retelling is sure to bring all the royalty, and an East Asian evil queen retelling just made the whole thing so much better.
Xifeng is such an awesome and ambitious main character and I love seeing her ascent (or descent?) from peasant girl to evil queen because Dao writes this with such nuance in the transition that I can't help but still root for Xifeng and goodness to prevail. For a flair of some East Asian royalty with touches of fantasy, I'd totally recommend this amazing book, even if the romance is a little unsatisfying (ok, thoroughly unfortunate).
You can read my review here!
Royals by Rachel Hawkins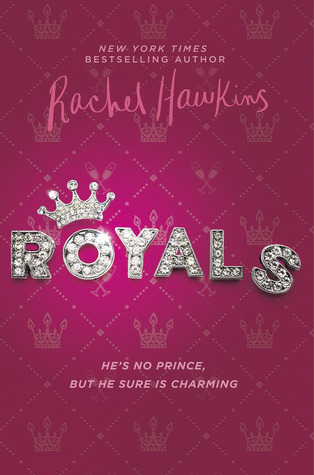 This is surprisingly the only modern royal romance on the list (I decided to keep things YA so books like Royally Screwed didn't make the cut), but it's totally such a fun novel that deals with all sorts of modern royal problems like paparazzi and disapproving nobility.
I'd definitely recommend if you're looking for a little bit cliché and a lot of fun, but be warned that even though the protagonist is getting swept up in all things royal, a prince may not be in her sights (but other nobility is sure to make the cut.) If you're looking for a fun, somewhat cheesy but thoroughly satisfying modern royal romance, I'd totally recommend you check this out!
You can read my review here!
Looking for space princesses seeking revenge? Well then, Empress of a Thousand Skies has got your covered! Crown Princess Rhiannon Ta'an wants vengeance for the people who killed her family, and she finally has the chance to claim her throne and revenge.
I loved reading all the space opera goodness in this novel, but there's an added benefit of so many important social themes being present in this book, from digital privacy to discrimination. And, of course, there's the princess who is totally awesome and has such a gripping journey ahead of her. I would totally recommend if you're looking for a book featuring royals, but with some sci-fi goodness mixed in!
You can read my review here!
If you're looking for an epic tale of an enslaved princess rising up and fighting back to save her people, Ash Princess should definitely be on your list. Besides having that subtle, social theme of the oppressed non-white cultural group fighting back, the main character Theo feels normal and real yet is able to do amazing things for her people in this fantasy world.
I love the editor's note at the beginning especially because it helps emphasize the idea of how we, princess or not, are able to fight back and accomplish something big and amazing without being a special snowflake or having extraordinary powers. I definitely think if you're looking for a book that has royals who work their way back from the dust, you should check this out!
You can read my review here!
Cinder by Marissa Meyer ❤️
She's a princess, she just doesn't know it yet…
Cinder by Marissa Meyer is one of my all time favorite books and I totally recommend you check it out if you haven't already! It's a Cinderella retelling but science-fiction style so the main protagonist is a cyborg and from the moon. Plus, she might just turn out to be royalty.
And to put the cherry on top, the love interest in not only royal as well (oh, you know. just the future Emperor of Asia over here), but he's also Asian so plus points for rep! If you're looking for a science fiction novel with royals fighting to reclaim their throne and establish peach, this is definitely a book I'd recommend!
Even though the main main protagonist isn't a princess, one of the points of view definitely is. And she might have a horribly despicable family, but that doesn't mean Amari doesn't have her high points as well.
Plus, this is such an important symbol for diversity within the YA lit world because it's an African fantasy and everyone is a POC!!! Plus, it's full of all sorts of fierce and badass women as well as some morally grey love interests and important familial themes. I really enjoyed reading and I'd definitely recommend you check this one out!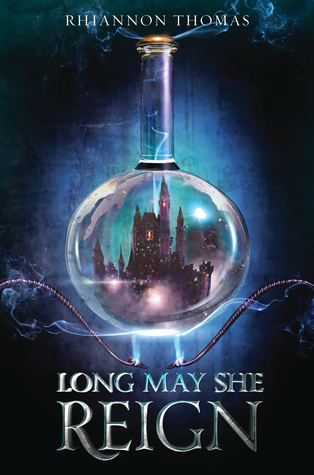 Unexpectedly royal is how I'd describe Freya's situation in this book. Extremely unexpected, that is.
Freya is 23rd in line for the throne, but somehow, after a terrible event that kills the first 22, she ends up being crowned as queen. And now she must not only rule a whole kingdom, but she must survive and discover who the murderer who killed 1-22 is. Because they might be out for her next.
If you're looking for mystery mixed in with a science-loving protagonist and unexpected royalty, I'd definitely recommend you take a peep at this book!
You can read my review here!
Furyborn by Claire Legrand ❤️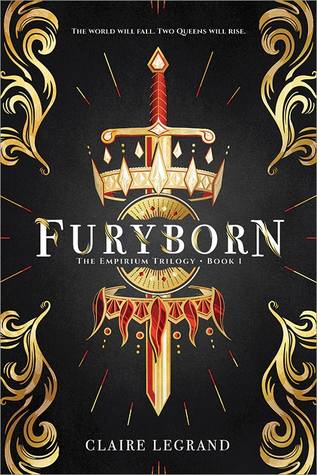 There's not one, but two queens featured in this book. And they're separated by a couple of centuries.
Furyborn is an epic tale of magic, royalty, and saving the world. I absolutely adored reading and there's a ton of romantic royal tension going on. Plus, the fantastical elements are totally spot on and you'll be able to read all about the palatial intrigue mixed with magical trials and assassins.
Plus, there are tons of POC and LGBTQ+ characters too, which makes this even more awesome because diverse girls can be princesses too. I definitely recommend you check this one out if you're looking for a totally epic fantasy novel that will keep you on your toes.
You can read my review here!
Looking for a swoony prince? Then Mindee Arnett's Onyx & Ivory has got you covered!
Not only is there the swoony Prince Corwin, there's also his romantic interest and ex-best friend (gosh, I love that trope) Kate! And both Corwin and Kate meet again under strenuous circumstances, needed to solve the mystery of these appearing drakes (yes, there are dragons in this book!) throughout the kingdom and the sinister conspiracy behind it.
If you're looking for a mysterious kingdom conspiracy mixed with magic, dragons, and romance, I definitely recommend you check out Onyx & Ivory!
You can read my review here!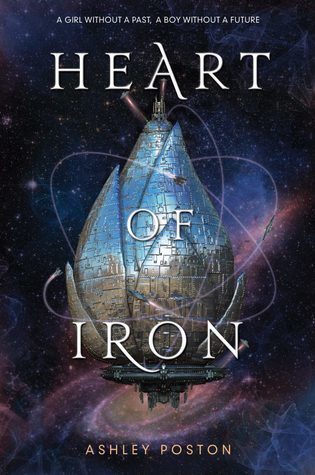 Last, but certainly not least, is the Anastasia retelling (but in space!), Heart of Iron by Ashley Poston!
This is such a top notch novel! I loved reading all sorts of science-fiction awesomeness mixed in with droids, lost princesses, and a whole crew of interesting characters. Oh yeah, they're also on the run with a noble boy.
If you're looking for an epic story featuring royalty, questions about humanity, and spaaace!!!, then I definitely recommend Heart of Iron because it will exceed all of your expectations!
You can read my review here!
Which novels featuring royalty do you love?
I know a couple I didn't get the chance to mention are Girls Made of Snow and Glass by Melissa Bashardoust (with f/f rep!) and The Crown's Game by Evelyn Skye!