May is such a lit-erary month for young adult releases!
There are so many awesome novels coming out and I just can't wait for all of them! Some of the ones I'm recommending below are ones I've read or am reading, while others are ones I'm very excited for.
There's tons of great fantasy and contemporary, plus a sprinkle of sci-fi in the mix too (fall is sci-fi swoon season). I had to restrict myself to only 15 because I didn't want this post to be more than 2000 words. Without further ado, here they are! (In no particular order).
(Goodreads links are in the title because I'm on a time crunch from AP exams!)
Legendary by Stephanie Garber
Can we talk about how fantastic Caraval was?! Like OMG I binge read that book so hard on the plane ride. And I had to wait a WHOLE YEAR for the next book (crazy, I know). Luckily, Legendary's release is almost here and I'll finally get to read this awesome novel!
I love the magic and intrigue and luscious descriptions in this book that are beautiful and tantalizing without being too extra. I definitely recommend you check out this series if you haven't already!
Furyborn by Claire Legrand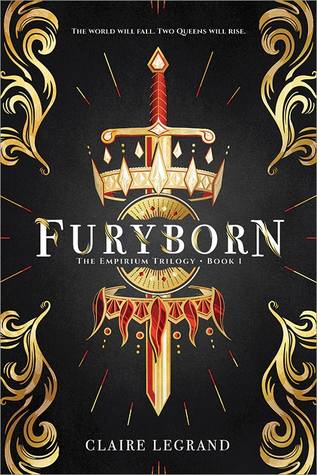 I so enjoyed reading this book! I just love the parallels between the two storylines as it follows two queens whose lives are divided by centuries yet their stories remain intertwined. One of the queens is bi and there's tons of diverse rep in it, besides just being an epic story in general.
We've had a lot of great fantasy releases so far this year, but so many of them have had white cishet protagonists so I'm so excited for a little more diversity in the fantasy mix! (Besides Children of Blood and Bone). Fantasy is the genre I think needs a little more diverse push than the other genres do, but we're definitely working on it. But yeah, READ THIS!
You can read my review here!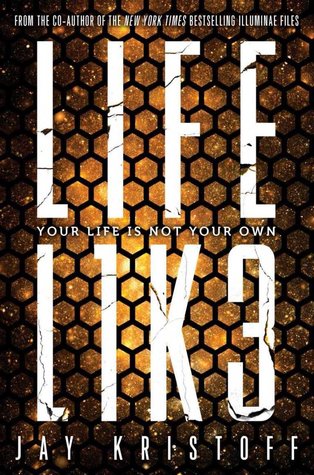 I'm a little more than halfway through with this (review hopefully coming your way tomorrow) but I am LOVING LIFEL1K3 so far! It's like Cinder with the whole lost-memory and cyborg thing, but way more intense. Like seriously, intense to the max.
There's tons of epic action scenes and a really great moral question about what it means to be human, plus I find the made up slang and vernacular to be kind of endearing? Plus, there's a sweet (ok, maybe a bit vicious) little cyborg dog who I also love. But yeah! Definitely recommend if you're looking for that intense sci-fi that will suck you away to faraway places!
I've only read chapter 1 so far (yeah, really pushin' the deadline, Vicky) but can I just say that this is SO GOOD?! Chapter 1 already made me feel so much so I can't wait to see what all the other chapters do to me. It was like a blur of emotions and I love the sound of the magic system so far.
I love a good fantasy so I am so excited to read this as a end of exams gift to myself next week! I can't wait to dive into this story and read more about Kate and the spicy history she has with the kingdom! (Plus, if you preorder, you get a shot at 1/50 sets of character cards which is totally top notch!)
Puddin' by Julie Murphy
Me + this book = LOVE.
I so enjoyed reading Julie Murphy's Puddin' this weekend (out tomorrow!) and it was such a blast. I love the serious friendship vibes and fat girl rep, and I think the growth that these characters went through was really great in this novel.
Plus, I just really enjoyed how real this book felt. Even if you didn't like Dumplin', I would still recommend this because I think Murphy has grown as an author and her books have gotten progressively better.
You can read my review here!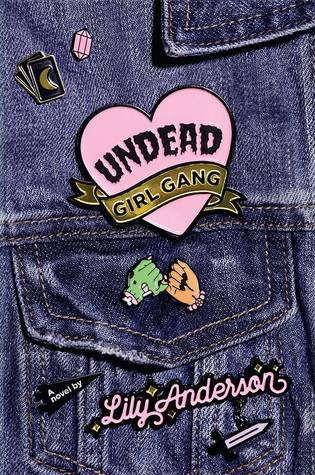 Oh my gosh, this was such a fun and refreshing read!
Besides absolutely loving the paranormal aspect to this, I find Mila's story to not only be a heartwarming one about grief, but also just really fun? Like, she and the three girls she raised from the dead go tromping around town trying to find the girls' murderers.
If that doesn't sound like a kickass plot to you, then I don't know what to say. BECAUSE IT WAS SO AWESOME! I just loved reading it so much and the cover is adorable and everything about this book is great and I wholeheartedly recommend. Read it. READ ITTTT.
You can read my review here!
I loved reading Jen Wilde's Queens of Geek on Wattpad (still haven't read the published version, gah!) and I can't wait to read her next novel? I think her queer characters are so fun and loveable and I just love reading her writing because I know I'll find something super relatable when reading.
I also really love how she incorporates a little bit of famous-trope in her novels because this is literally my biggest weakness. Screw bad boys, get me a hot Hollywood guy! JK, but seriously, I am the biggest sucker for the Hollywood/famous musician trope so this is sooo up my alley.
I love reading books that comment on rape culture and I'm really hoping that this one will be a fantastic read. I think this topic is one that requires such nuance and I'm very excited to see Blake's portrayal of this story.
There's so much moral greyness and I hope that this will be a really impactful read for me. I am so excited for this (comes out next Tuesday!) and isn't the cover also super gorgeous?! Just look at all that illustration!
I've heard so many great things and I really hope all of them come true!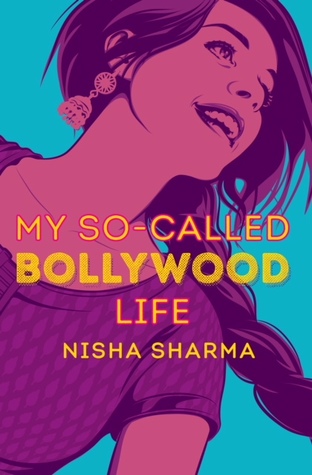 I LOVED READING THIS BOOK! If you're a fan of When Dimple Met Rishi, I totally recommend you check this out. It's like WDMR, but with wayyy more Bollywood references. I loved all the Bollywood references.
This is such a cute, fun, and flirty read that has totally got me falling in love with love. Plus, Winnie is really relatable on that OMG I'M A STRESSED OUT TEEN aspect. I also love all the commentary on destiny and following what fate says or what you want to do. Great read, definitely recommend.
You can read my review here!
Jane Eyre in space. What more do I need to say?
This book is such a cool novel with all this sci-fi space opera feels that I LOVE! Sci-fi is my favorite genre and seeing such a fun retelling in this genre is so cool. I love the mystery in this, I love the romance, I love the science-y tech and all the angst.
This is such a great read and I wholeheartedly recommend you check this out. This is definitely something wonderful and it's already out, so go! Buy it now!
You can read my review here!
Ship It by Britta Lundin
Alright, first thing's first. HOW AM I NUMBER 2 IN THE WAITLIST FOR THIS WHEN MY LIBRARY HASN'T EVEN BOUGHT THIS?
Apparently someone else also wants to read it so my library system better cough up some cash and buy this or I'll have to resort to drastic measures (mainly, staking out in my local bookstore and reading it there for 3 hours).
But seriously, I am 100% here for all the geekdom and the cons and the whatnot. Geek culture books are the BEST! And this one sounds like so much fun and I just cannot wait to read it. Plus, the cover is so adorable.
Do I even need to say anything about this?
When Dimple Met Rishi was one of my favorite books from last year an I hope Twinkle's story will blow us all out of the park. So many good and cute and sweet vibes so I can't wait to just dive in and enjoy this novel.
I need this romantic contemporary in my life. NEED. Screw breathing, From Twinkle, With Love comes first.
Always Never Yours by Emily Wibberley and Austin Siegeman-Broka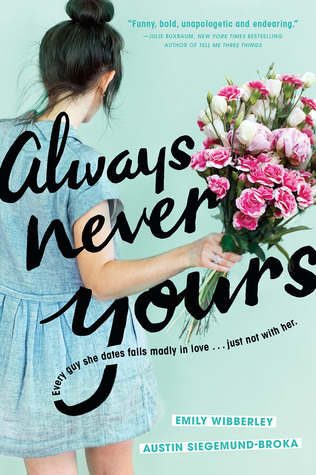 I'm always a sucker for those really aesthetic romance novels (see: To All the Boys I've Loved Before) and this one totally caught my eye with that gorgeous cover.
And I can't wait to read it. I mean, just look at it! If that doesn't scream romance to you, you must be insane or Faleena. I'm all for those theater-induced romances and I'm hoping to seriously swoon when I read this.
#AllTheFeels will be waiting for me and I can't wait why is it not May 22nd yet?!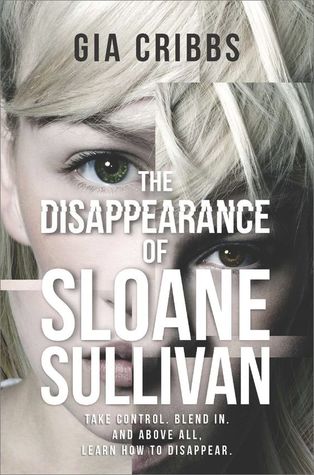 I am so excited to dive into my ARC of this thriller because it sounds like the most awesome thing ever!
Thrillers are such a fun genre and I can't wait to read all about this story. I love having my mind twisted and played with–that's my favorite part of reading these novels. That emotional and psychological manipulation is sooo much fun, especially when reading late at night.
I hope I get all the chills and thrills from reading this ARC because I think really great things await me in this one! I've got a good feeling.
I've heard a lot of good things about this one and although I'm still not really sure what it's about (the summary is very vague and uses a lot of arrows), I'm getting cool contemporary vibes from the cover.
I feel like this might be one of those using-magic-to-prove-a-point kind of books and you know what? I'm totally down for that. Noah getting hypnotized could mean a lot of things, but does it matter? Ehh, not really. (I thought Undead Girl Gang was supposed to be about a group of girls who were alive, but apparently it was about the undead.)
I'm usually terrible at reading the summaries anyways, so I'm crossing my fingers and hoping for the best with this one!
Which May releases have you read or are excited for? Let me know more awesome ones in the comments below!