You remember how Middle Eastern fantasies used to be a huge thing and there were like a billion Arabian Nights retellings? Well, I think there's a new trend emerging in YA fantasy, and that is all things ocean, sea, and pirate.
This is such a cool topic and I love reading about journeys to other continents and across the ocean blue. There's so much potential in the briny wind and the unsettled stomach. *sniffs odors* Or not.
So, today's recommendation post features some awesome sea-themed books that I've read or am excited to read!
To Kill a Kingdom by Alexandra Christo
Although this one didn't completely float my boat, I know a lot of readers have loved it and it does have a lot of really great elements to it. It's like a darker, more vicious Little Mermaid retelling and there's deadly sirens, pirate princes, and evil, Sea Witch mothers.
This is such a watery, gripping standalone that is sure to keep you on your toes–or maybe at the edge of a plank. After seeing the fantastic response, chances are you'll love this as much as so many other readers have.
Isle of Blood and Stone by Makiia Lucier
This was such a fantastic read! I was totally enthralled by the historical-influenced setting and this was just a complete breath of fresh air. There's a huge mystery going on, plus the romantic dynamics have such a great tension. I am just in love with this and I can't wait for the final book in this duology to come out!
If you like the sound of mapmakers and mystery, with a splash of the ocean and sea serpents in too, then definitely check out Isle of Blood and Stone because you're sure to love this!
Daughter of the Pirate King by Tricia Levenseller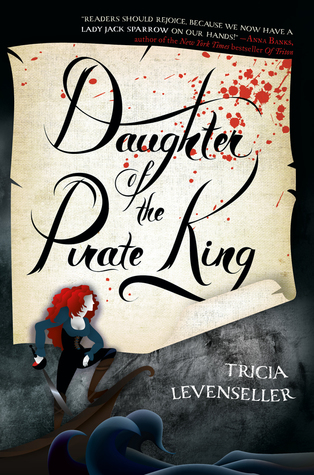 This is a title that came out last year, but I really enjoyed it and it pirate-y, seafaring goodness and am similarly loving its sequel! This is a title that would be really good for any MG readers looking to transition to YA because it's got the same YA themes and plot-feeling, but keeps that fun, flirty dynamic that's a little more common in MG books.
There's not too much cursing and it's all got a sort of humorous, joking undertone which I love. This whole series is just kind of a fun romp across the sea with some (hilariously) unsavory characters and maybe a few sirens, too!
Pacifica by Kristen Simmons
This one has such a cool premise and is so unique. And goes perfect with today being Earth Day and all. This revolves around trash pirates and kind of an almost apocalyptic, the environment's gone to hell sort of setting. Other people have done this premise before, but not with the same detail as Pacifica has.
It's so atmospheric and it's probably my favorite novel that has used this premise. Plus, there are giant floating trash islands which is both cool, disgusting, and quite a statement. (That trash island in the Pacific ain't goin' away unless we do something.) This is one of the futuristic novels that I have enjoyed a whole darn lot, and I definitely recommend if you want some trash pirates to read about!
Sea Witch by Sarah Henning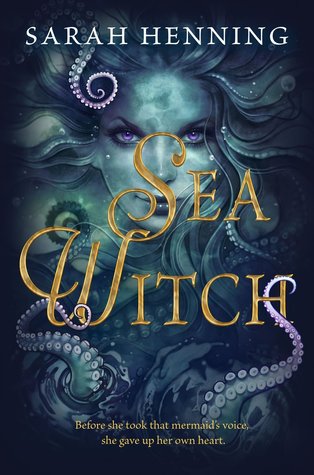 This is a title that I am so excited to read and I'll hopefully be requesting a DRC of after my APs end because outcasts and princes and iconic villainesses sound SO COOL. I can't wait to get my hands on this book.
I've heard a lot of great things about this title and am so excited to read it. Hopefully this retelling won't let me down, especially as its about a villain rising, like a villain origin story. I hope it's like Forest of a Thousand Lanterns which is also about a villain's rise–but for the Evil Queen.
Seafire by Natalie C. Parker
Okay, first off–ISN'T THIS COVER JUST SO COOL? I love the rise of bright colored covers and honestly cannot wait for crossing the deadly seas and bloody armies and traitor boys. This looks like such a blast and such an exciting adventure that will keep me on the edge of my seat.
Plus, all girl crews are the most awesome thing ever and I'm just so excited for a fierce bunch of females to totally rock the boat. Seafire looks like an epic adventure and I can't wait for August to bring this closer to us.
Given to the Sea by Mindy McGinnis
This book has kept me up all night with how much I think about it. Besides having all the sea vibes, there's just so much complexity in the themes and this moral greyness that I've learned to expect from McGinnis. Despite the fact that all of her works are very different, there's a similar vein of just something that makes you question what's wrong and right.
Given to the Sea was a rich and thought provoking (sea-like) fantasy, and I'm so excited to read its sequel Given to the Earth which just came out recently. Seriously, add this book to your TBR.
What sea-themed books have you read and loved? Which are your favorites? Let me know in the comments below so I have more wonderful books to read!