I've had this recommendation post topic stored up for a while now, but what really inspired me to finally write it was Elise @ The Bookish Actress's post In Defense of Middle Books which talked about great middle books in a series.
Middle books just have so much potential to them and you almost always can't help liking them–they've gotten all that pesky introduction and worldbuilding out of the way and lets the reader fully immerse themselves in the plot.
And so, I decided to make a list of some of my own second/middle books which I've enjoyed more than the corresponding first books (and sometimes ending books as well).
Without further ado, here it is! (No Goodreads links because who would want to only add book 1 to their TBR?)
A Court of Mist and Fury by Sarah J. Maas
After the trashfire (sorry SJM fans) that was A Court of Thorns and Roses, I was pretty certain I did not want to continue with this series. But I am pretty thankful that Cal managed to convince me to keep at it because book 2 ended up being better than book 1 (and book 3, for that matter).
Besides dealing with that pesky thing called a terrible unhealthy relationship with Tamlin, Feyre was also a lot smarter and more independent in this novel, which I definitely appreciated. Plus, the plot actually did things that weren't trying to conform to the "Beauty and the Beast" retelling. And even though the third book was generally messy, book 2 ACoMaF managed to be a little better than its sisters.
The Rose Society by Marie Lu
After reading The Young Elites, I got a couple pages into The Rose Society before I had to return it to the library. At that point, I wasn't too into it and I wasn't sure if it was even worth it to continue on with the series.
But holy guacamole–book 2 was so fantastic! I didn't know Adelina was going to become super dark and the antihero that she was and I love her entire downward spiral, as terrible as it sounds. Book 1 was good, but book 2 was amazing and this was what really hooked me to the story as she becomes dark and gritty and accepts these parts of her. *shivers*
Spindle by E.K. Johnston
A Thousand Nights was, frankly, really confusing. It took me a while to understand what the weird in-between chapters were about and what was going on with the magic. And although in the end I understood everything, the process of getting to the end was super confusing for me.
But Spindle was a lot better. Most likely because I understood the structure of the book and the magic of the world, so the whole thing was clearer. I also found it to be more linear and the issues and plot made a lot more sense, which I was thankful for. What really put the cherry on top with this book, though, was the ending and how I bawled when I read what happened. so sad T.T
Siege and Storm by Leigh Bardugo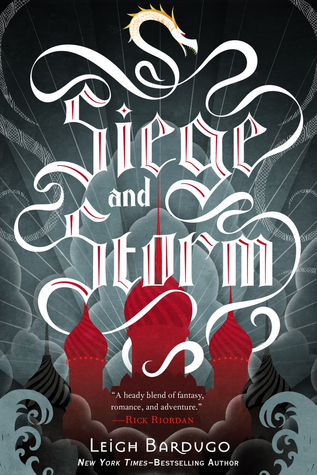 This pick is nearly indisputable. Anyone who argues with this can fight me and a very solid portion of the fandom. Some of the reasons why Siege and Storm is the best book in the trilogy are:
Nikolai
Nikolai
Nikolai
NIKOLAI!!!
But also, all that pesky world building is out of the way, and Bardugo also isn't desperately struggling to wrap the whole series up. All sorts of action happens in this book, things get darker, and as a whole there's better writing and plot development in this book. So yeah, fight me if you think Shadow and Bone or Ruin and Rising is better.
The Dazzling Heights by Katherine McGee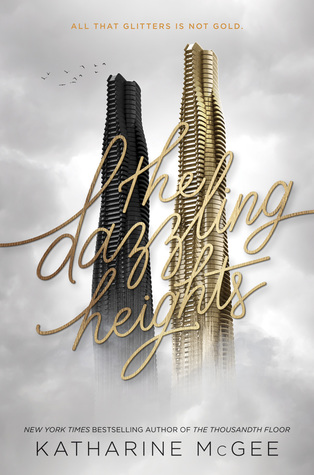 Alright, granted, I haven't read book 3 yet as it's not out, but The Dazzling Heights was so much more awesome than The Thousandth Floor?! I mean, as much as I loved the drama and gossip going on in the first book, there was so much more substance and meaning in The Dazzling Heights that I couldn't ignore.
At this point, we are already familiar with all the characters and are aware of what they've been going through, and now it's time to deal with the aftermath of everyone's actions. I think things get a lot more meaningful and deep in this book, and it's all around a lot less shallow and conducive to illicit activities, which I thought was nice.
Which second/middle books have you enjoyed more than their predecessors? One I didn't list was Catching Fire by Suzanne Collins!