This year has been so great to us so far with amazing book releases, and just think that there are still 9 months left!
I've compiled some of the April 2018 releases that I either loved or am super excited for, so you can make sure your TBR crushes you just like mine does! [insert sarcastic smile]
But in all seriousness, y'all need to have these epic books on your TBRs. You can find all of them in the "Add to Goodreads" links! Without further ado, here are those April releases that I'm so pumped for!
Ace of Shades by Amanda Foody
I'm around 1/4 of the way through with this one and it is epic and amazing and now I see why everyone makes all those Six of Crows comparisons? I do admit that it's not on the same ~epic~ level as Six of Crows, but it's still so good and one of the better fantasies I've read!
There's all sorts of diverse characters and the city is so sinful but so compelling! I cannot wait to see how this ends up (and then I'm going to go and cry because it's over) and I am just absolutely stoked for this release!
Ash Princess by Laura Sebastian
I read this last week and despite it being a darker read–the main protagonist is a slave–I think there's so much depth to the story and it also gets more intense at the end! I thought this was really well executed and although it's a lot darker than other YA fantasies, it didn't have anything that was cringey or terrible in it that would make it unbearable.
I found the story to actually be quite inspiring and I can't wait to see where else it goes in the next book!
Defy the Worlds by Claudia Gray
I adored the first book in this series! It was so epic and I always love a romp through space, especially one with lots of interplanetary politics! As much as I loved the old cover, I'm still very excited for what this book is going to bring because things happened in book one that had me shook.
This whole world was so interesting to me and I cannot wait to dive back into this! I wasn't as much of a fan of the multidimensional travel series Gray published, but I adored this space opera and would definitely recommend book one, Defy the Stars!
Devils Unto Dust by Emma Berquist
I love a good genre mashup. Seriously. My Lady Jane was one of my favorite reads from last year and it was a historical fiction, fantasy, comedy mashup that hooked me from the start. And so I'm so excited for this horror apocalyptic Western story just because it sounds so interesting.
There's an infection going around plus debt hunters and desert crossings in one action packed book and I am just so excited to read this title. So excited. It sounds absolutely awesome and even though I'm not a horror person, I will be for this book. I. Cannot. Wait.
The Diminished by Kaitlyn Sage Patterson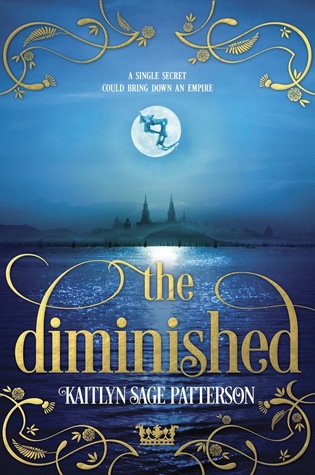 I'm really hoping this fantasy will blow my socks off because I just really want fantasy to have a win. I've read so many mediocre fantasies this year and the fantasy genre just really needs a win. Really really.
I'm hoping that this will be the perfect balance of intense and engaging and also have a good balance of romantic tension and plot. Oh please, please, please. The premise is promising and I always love to see cool magic systems, so I have very high hopes for this debut!
Dread Nation by Justina Ireland
Civil war zombies? Oh yes please. I am so excited for this diverse historical fantasy with all sorts of not only historical context (that is almost certainly done tastefully!) but also action and adventure and all the stuff that I love in a YA novel.
Justina is such an awesome figure in kidlit so I'm very excited to see how this turns out!I've begun to lean further and further to horror novels and hopefully one day I can actually make it to the genre without freaking out, and I'm hoping that this will be another step on my journey to breaching that genre. Baby steps.
Leah on the Offbeat by Becky Albertalli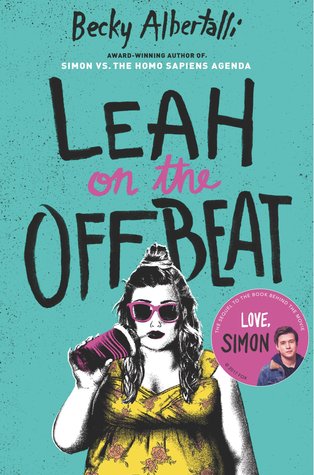 DOES THIS NEED ANY INTRODUCTION? *screams for 10 minutes*
Leah is getting her own book and I am so here for bi & plus-sized rep OH MY GOSH YES. Leah is so epic and as much as I love that Simon and Bram will have their cameo in this, it's Leah that I'm excited for in this novel.
This is almost sure to be another epic Albertalli novel and I just can't wait to read it! The Simonverse is amazing and if you haven't read books from it, what are you doing?
Love Songs & Other Lies by Jessica Pennington
I am always down for a cute summer romance and I'm so excited to see what Jess does with this! Not only are music-centric books almost always so fun, I took a peek inside the ARC and there seems to be a ton of romantic tension in this which I am totally here for!
I honestly can't wait to dive into my ARC because I love reading about second chances because they're so much spicier and more interesting that the first time someone falls in love, which is what we normally see in YA fiction.
Picture Us in the Light by Kelly Loy Gilbert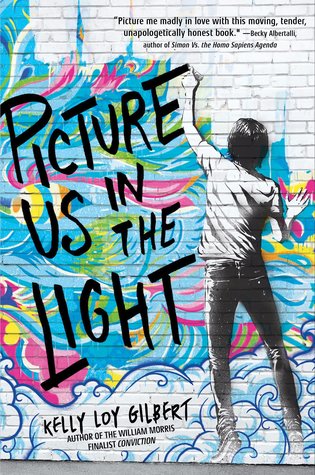 This is a title that I'm so excited for because I was told that there's some Southeast Asian rep in here which I am ALL FOR! I'm so excited that an ARC is on its way to my doorstep and I'm so ready for this impactful contemporary.
This book tackles all sorts of hard-hitting topics and I can't wait to read all the Asian rep in it (YASS). Plus, there's all this angst with the MC being in love with his best friend (who's also a boy *clutches at my heart*) and I'm honestly so pumped for this, the mail system needs to hurry up.
Starry Eyes by Jenn Bennett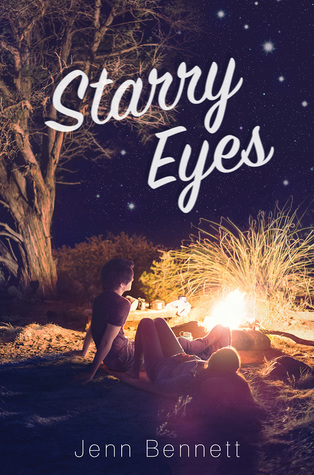 This was such a cute contemporary romance and I fell totally in love with it! If you liked Alex, Approximately, you'll love Starry Eyes. If you didn't love Alex, Approximately, you'll probably still love Starry Eyes.
It's got such a fun romantic story with lots of quirks and I just had such a great time reading about Zorie and Lennon. This was an awesome read to relax to, even though the wilderness is still pretty scary and the bear canisters are not foolproof in the hands of dumb handlers. You'll get what I mean when you read it.
The Window by Amelia Brunskill
This debut was fantastic and I loved all the suspense in this story as Jess unraveled the twists and turns, learning new things about her twin that she never knew. Jess was an awesome protagonist and I loved how Brunskill portrayed her introverted nature. Plus, the concise writing style matched her personality really well and it made the whole novel very engaging.
I'd totally recommend this to mystery beginners like myself or anyone looking for an enjoyable, although a little dark, conspiratorial read!
What April releases are you excited for? There are so many good books coming out this month, it's so hard to narrow it down!