I have to admit, I'm not really an ugly crier when I read books, but from time to time, a few special ones will make me sob or, at the very least, shed a few tears.
I'm usually a very cathartic crier when I read–it's more to release emotions instead of being super sad about what was happening. When I look back, I don't really cry because of character deaths and what's happening in the book, but rather that all this shit is building up and I just need to get it out of my system.
For instance, I didn't cry when you-know-who died at the end of Crooked Kingdom, because the story was relatively wrapped up at that point. But for some of the following, I definitely bordered into ugly cry territory.
The Book Thief by Markus Zusak
This was the first time I had ever cried while reading and I was kind of confused at how my emotions managed to really grip me in this book. When [redacted] died near the end, I was just so distraught because everything was going to hell and would things ever be okay again? Especially without [redacted]?
I still want to cry when I think of that scene and I just was so moved by what Liesel was experiencing and how her life managed to fall apart even further in this short time. I still cry when I read this book and it's really hard to read actually because my tears end up blurring my glasses and then I can't read and it's all just a giant mess. So yeah.
The Fault in Our Stars by John Green
I admit, I didn't think I was going to cry during this book, and I definitely did for reasons you wouldn't expect. Going into this, I just have to point out how I am more liable to cry very late at night/early in the morning rather than in the daytime, and I was reading this around midnight so I was more prone to sobbing.
I wasn't crying about Gus (there's no point in redacting this everyone knows he died) and his death, but rather for Hazel. Hazel Grace who's going through all this shit and her world feels like it's falling apart and she just lost the guy she loved (and ok even though I wasn't really a huge fan of Gus, I could still feel Hazel's pain). I wasn't crying for Gus, I was crying for Hazel and I think this is one of the most underplayed parts of the book–Hazel's character development rather than the romance.
The Truth about Alice by Jennifer Mathieu
Looking back, I have no idea why I cried during this, or why I wrote this down months ago as a book I cried to while reading. But I do realize that this was such an emotional rollercoaster, especially for Alice and all the slut-shaming and stupid shit she's going through.
I think I cried during that scene between Alice and that boy who tutors her when they had their falling out because things were just not going for Alice at that point in time and I really wanted everything to be hunky-dory for her, but after ~things~, it really felt like nothing would be the same and that Alice couldn't go back to what things were like before other people started saying stupid shit. I did remember that I really enjoyed this novel, so I definitely recommend this one!
A List of Cages by Robin Roe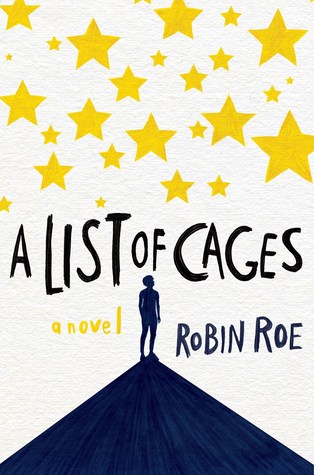 This book definitely made me very emotional as I read it because there's all this content on child abuse and the stuff that's happening is so terrible that I just had to let it all out while I read. I do remember that it was only a few tears and I was trying to hold back on my stupid tear ducts so I could continue reading without blurry eyes, but I know a few pesky ones slid out.
Julian goes through so much in this book and even though it ends on a pretty hopeful note, I still was very moved by this and what's happening between all the characters and their families. I really enjoyed this one and it definitely was one of my favorite debuts of 2017!
Eliza and Her Monsters by Francesca Zappia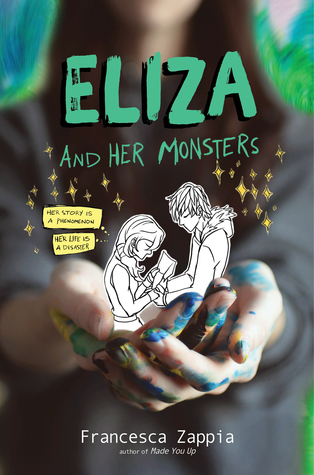 I cried during this book mainly because I could just relate so much to what Eliza was going through. Even though her situation is a billion times worse and different than mine, that similar vein of teenage anxiety and stress just built up throughout the novel and made it a very relatable experience for me.
I was definitely induced to tears when reading this just because it felt like Eliza really got me, even in her darkest moments. She was the part of me that I wanted to hide away and stuff in a box to never be seen, but multiplied by a billion. All of those fears and anxiety were really cemented in her character and throughout her character arc, really caused me to relate and similarly, cry, with Eliza and what she goes through. (Specifically, that scene near that place.)
What books have made you cry? Do you cry for character deaths, or because of other reasons? Let me know in the comments below!