Thanks Cal @ Constant Raving Reviews for this Monday's recommendation prompt!
Today, I'm going to list some of my favorite LGBTQ+ novels that won't make you sob hysterically (aka Adam Silvera isn't welcome here). These cover a range of genres, but they're all awesome reads!
These are all ones that I've personally read and verified that you will most likely not cry when reading (unless you mean cry for joy because of all the representation, that is) but I also linked up Em's list of LGBTQ+ novels for more recommendations, but I can't promise that they won't make you cry…
Simon vs. the Homo Sapiens Agenda by Becky Albertalli
Alright, with the upcoming Love, Simon movie, I'm more hyped than ever for this novel. It's just so cute and feel good and I just want to squeeze this book to my chest forever and the characters are so cute. And although it might seem cliché, it's not because when have you ever read a cute anonymous gay love story?
I just love the characters so much and they're all such wonderful smol beans that make me so happy. They're just so precious OMG.
You can read my review here.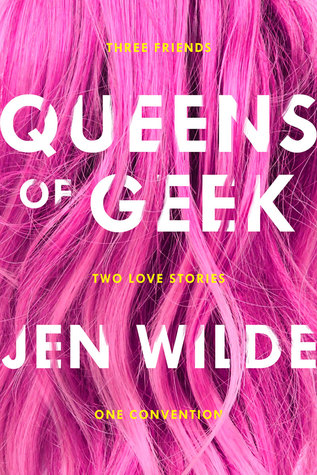 Queens of Geek by Jen Wilde
If you're looking for another awesome contemporary that's got a big LGBTQ+ focus, Queens of Geek is the next one on my list! It's a fantastic read and I love all the geeky themes in it. From fangirling to all sorts of geek goodness, this one sure isn't to disappoint!
And that's not to mention the awesome bi rep in this novel! (and the anxiety and Asperger's rep). There's all sorts of awesome LGBTQ+ elements and the best part is that nobody dies! So you won't be sobbing in your pillow at 2 am about the deaths of the main characters.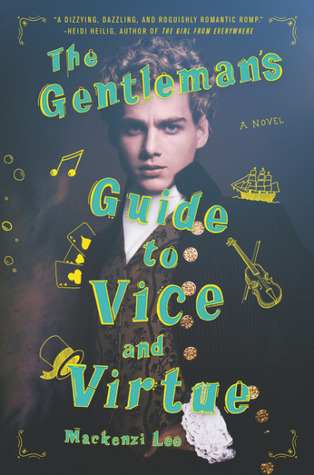 The Gentleman's Guide to Vice and Virtue by Mackenzi Lee
If you're looking for something a little more adventurous and a little more old school, how about checking out The Gentleman's Guide to Vice and Virtue? This is such a fun romp through…1800s Europe! I had a lot of fun embarking on this adventure with our lovely bi protagonist Monty who's enough of a scoundrel to keep us intrigued, but enough of a gentleman to ensure we don't throw our books at him.
I totally adored reading this and would totally recommend if you're looking for some LGBTQ+ rep in a historical setting, something you don't see very often!
Carry On by Rainbow Rowell
Looking for a more gay Harry Potter? Well, Rainbow Rowell won't let you down. Simon and Baz have their own spinoff novel and it's everything you dreamed it would be. There's vampires and magic and some parody in between, but overall, this is such a fun read of beloved characters from Fangirl.
If you're having serious cravings that angsty DracoxHarry relationship you've been dreaming of but haven't had the time to find a fic to read (who am I kidding? there are millions out there), then just pick up Carry On and enjoy the ride. These cuties are sure to steal your heart (as the most precious in the world).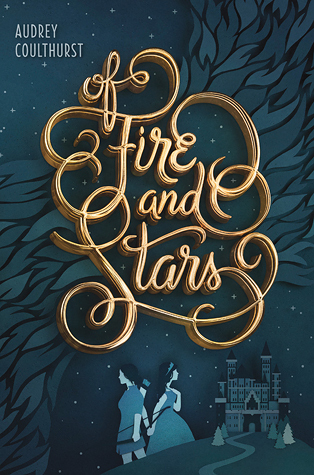 Of Fire and Stars by Audrey Coulthurst
You might think that this is another mediocre, white-riddled fantasy, but you are so wrong. Screw the men, these women are going to knock everyone else out of the ballpark with how they prevail in this fantasy.
Although I struggled a little with this one pacing-wise, it totally made up for some of these elements with the awesome themes of women prevailing (and falling in love). This is definitely something I'd recommend if you're looking for that awesome f/f relationship in a fantasy setting!
Mask of Shadows by Linsey Miller
This is another fantasy to add to the list, but with lots more high stakes action! It's like a genderfluid Throne of Glass and I loved reading it! Sal is totally awesome and Lindsey did a great job portraying them.
There's all sorts of assassin goodness in this fantasy world, and the politics here are totally awesome! I personally really enjoyed reading it, and the representation just made it a lot better! You can read my review here.
Girls Made of Snow and Glass by Melissa Bashardoust
This one is another awesome f/f romance in a fantasy world, but even better–it's a Snow White retelling! There's lots of awesome Evil Queen goodness, but I also really enjoyed how there were a lot of positive girl power themes in it.
I'm pretty sure I didn't cry reading this, but I do think it has the potential to make you teary if you're feeling really vulnerable at the time (aka 2am). But this is a great book and I'd totally recommend! You can read my review here.

Tash Hearts Tolstoy by Kathryn Ormsbee
Want some awesome ace rep? Then check out Tash Hearts Tolstoy which is such a fun and cute contemporary read! It's like a perfect blend of friendship and geekiness and accepting who you are, and I just loved the message behind this.
This was a super fun, quick read and Tash is a great narrator who goes through all this lovely character growth, while also trying to fit her sexuality into her life. I'd definitely recommend this one!
Some others I haven't read that I'm pretty sure won't make you cry: Not Your Sidekick by C.B. Lee, It's Not Like It's Secret by Misa Sugiera, and Autoboyography by Christina Lauren. Plus, check out Em's list (not guaranteed cry-free)!
Which novels would you add to the list?