Have you ever seen a book cover and then taken a double take when you realized that it was a totally different book than what you thought it was?
Well, that's what this week's cover geek is all about.
Below are 5 sets of covers that I just seem to keep mixing up, but I feel like I'm gradually getting to know each of them better (just like twins in real life! You start to be able to understand who's who without silly acronyms or funky birthmarks.)
And honestly, this is really no fault but my own because they're not that different, but humor me, will you?
So without further ado, here are some cover twins in YA (alternatively called books Vicky keeps mixing up because the covers are so similar):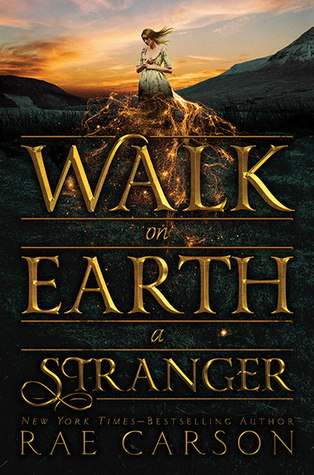 The Thief by Megan Whalen Turner & Walk on Earth a Stranger by Rae Carson
Alright, I admit that these don't look that similar, but when you continue on with The Queen's Thief series' covers, some of the lettering is gold and it really screws me up.
There's something about the large serif font with the dark background that makes these cover hard for me to quickly distinguish between the two (and that's not even including all the sequels to each series).
But they're both some pretty cool covers (and there's honestly a lot of covers that look like this, but semantics) and I do really enjoy looking at it. I bet the metallic text is beveled…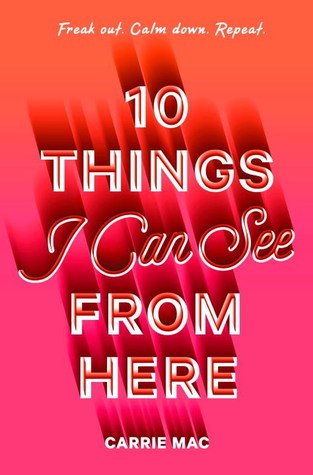 Places No One Knows by Brenna Yovanoff & 10 Things I Can See from Here by Carrie Mac
One of these is pink-purple, one of these is pink-orange. There, done.
But it's not that easy. Because I seem to keep mixing these books up and even though I wrote a whole thing about them in another cover geek on ombre book covers, it seems to me that I still have no idea what either book is about.
It's kind of bad.
You have to admit that they do look pretty similar, especially if you only look at them one at a time and not side by side. *sees flash of pink* "Oh my gosh is that [insert 1 of 2 book titles here]" *person looks at you funny* "Nvm then, it's [insert other of 2 book titles here] Both covers have that same kind of vibe that screams contemporary. (Are these contemporary novels? I don't know.)
But I have a pea brain mind! Please forgive all my ignorance! These are just some of those books that I keep telling myself I'll read, but then never get to. I'll read it…eventually.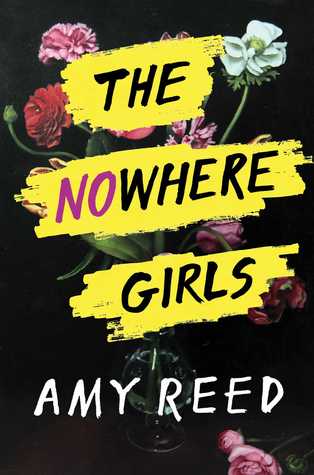 A Map for Wrecked Girls by Jessica Taylor & The Nowhere Girls by Amy Reed
Alright, I'm pretty proud (more than proud, really) of myself because I've actually managed to distinguish between these two super quickly! But I used to be hella confused at the beginning.
I mean, just look at it! It's basically a recipe for disaster for confused persons like myself.
Black background + yellow + pretty flowers + the word "girls" at the end of the title
Who wouldn't mix these two up on the first try?
But, I managed to conquer all confusion. How did I do it, you ask? Easy. I bought one of them. And now I know because I keep meticulous track of my books so the one I own is the one with the stranded on the island and not the rape culture one.
I do admit that these are some pretty bomb covers, and I'm glad I can tell the difference now!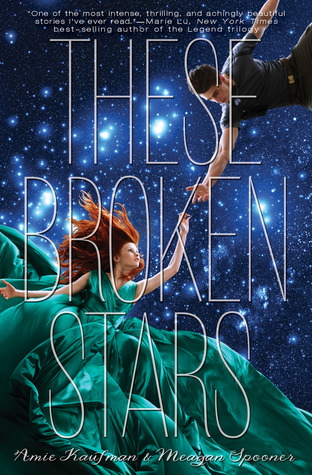 Amid Stars and Darkness by Chani Lynn Feener & These Broken Stars by Amie Kaufman & Meagan Spooner
This is just like the last case. I conquered confusion through the lovely process of actually owning the book (!!!). (Thanks SwoonReads for sending me a copy of Amid Stars and Darkness!)
I admit, these really don't look anything alike. But when you haven't read the summary of either book and all you see is "Ooh, pretty space!," you're (aka I'm) bound to get confused.
But really, space photo + cool text is all the same in a mind of a simpleton like myself. I do think these are some very cool covers and not like those super basic text slap on starry night background covers, and I really enjoyed These Broken Stars (I have yet to read Amid Stars and Darkness).
How to Keep Rolling After a Fall by Karole Cozzo & Life in Outer Space by Melissa Keil
These covers really are super different. But humor me.
It's a lot like the last case–white text on night sky plus black bottom.
It's true that they're not really that similar (I'm sorry but the color schemes are totally different) but if you've only looked at each once and then are given a blurry photo of one of the covers, will you be able to identify it (you've got a 50/50 chance and two tries, I sincerely hope you can)?
They're both also contemporary novels with a night sky background, so it does make it more confusing… (I'm still dumb why am I really bad at distinguishing between covers send help)
How much fun did you have learning the true simpleton nature of my mind? What cover twins can you come up with?