I am a huge sucker for romantic comedies. In YA, I don't really like seeing full blown romances because nearly every time, they're not convincing to me.
I don't know any teenagers that I immediately think "That's the couple that's truly in love. I bet they'll be married for 84 years."
Sorry, but no. Which is why romantic comedies are so great. They give me hope for my own love life are cute and more appropriate than full blown teen romances, while also remaining non-romance-centric and having more plot and character development.
In my eyes, there are three types of YA storylines: plot-based, character-based, or romance-based. These are usually balanced out well in a story, although action & SFF will have more plot, contemporaries (non romance) will have more character, romances will have more romance.
Contemporary romcoms are my ideal story–a perfect balance of all three. There's enough secondhand embarrassment and facepalm moments for the story to be entertaining; there's enough character growth to mimic the plotline for it to be more meaningful and relatable; and there's just enough romance to satisfy even the most cynical of critics.
And so, I present to you a list of awesome (diverse!) romcom contemporaries! This one's for you, Aleisha.
When Dimple Met Rishi by Sandhya Menon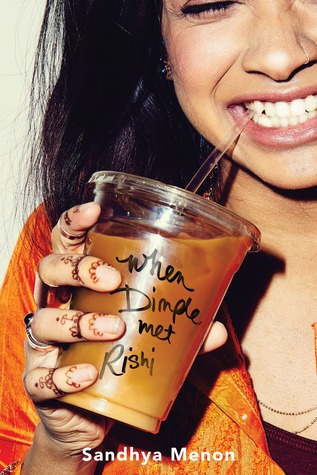 This is one of the first ones I ever read that really got me sucked into this niche category, but When Dimple Met Rishi is one of my favorites and is such a fun and sweet romcom! I love the main characters Dimple and Rishi, and it's fun, it's romantic, it's filled with those awkward meet cute movements, and it's got awesome women in STEM themes too.
This is one I'd 100% recommend y'all to check out and it'll give you all the fluffy feels! You can read my full review here!
To All the Boys I've Loved Before Trilogy by Jenny Han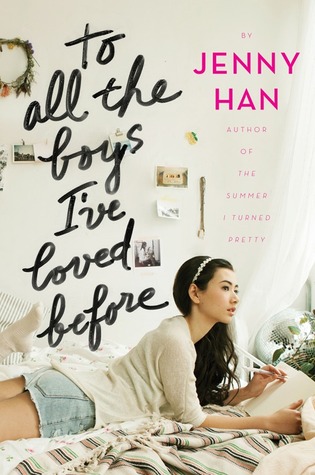 This is probably one of the earliest published ones on this list, but To All the Boys I've Loved Before is a dear series to many (from 2014) and Lara Jean & her romantic pursuits are really fun to read about! This one does lean closer to the romance side, but there's all sorts of other fun stuff going on in the novel with Lara Jean's family and other parts of her life.
Lara Jean is such a sweetheart, and there's three whole books of her so you won't run out of Lara Jean books to read (at least, until you hit #3, that is)!
I Believe in a Thing Called Love by Maurene Goo
This is another one of my favorites, and Desi is quite the comedian (unintentionally, of course). Her "flailures" are bound to make any reader giggle, and her checklist to getting a boyfriend (which is based off of countless hours of k-drama watching) will crack you up. I loved reading about Desi's story and totally binged this whole book in one evening.
It's such a fun, sweet romcom and I'd definitely recommend you'd all check it out if you're looking for a light, but diverse, read!
The Sun Is Also a Star by Nicola Yoon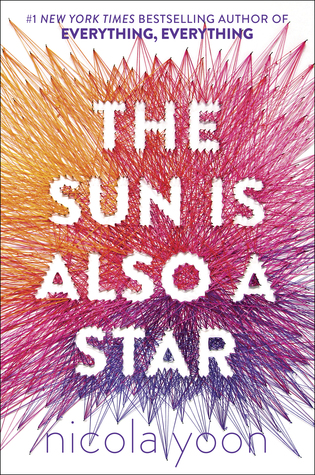 This is one of the more romantic ones (it's actually kind of heartbreaking) but I loved reading The Sun Is Also a Star! I totally zoomed through this and this 24-hr novel covers both the main characters Natasha and Daniel falling in love, but also more relevant topics like immigration and family. I had a great time reading this, and I also really enjoyed the short chapters in other people's points of view (like Irene the security guard–what a queen).
I would definitely recommend you check this out because it is a really fun read and something you'll love if you're looking to just chill with a good book!
Simon vs. the Homosapiens Agenda by Becky Albertalli
Becky Albertalli is such a queen and I binged both of her books in two days, one after the other. Simon vs. the Homosapiens Agenda is one of my favorite cute, fluffy contemporaries and it's got all sorts of killer LGBTQ+ rep! (You didn't think I'd leave out LGBTQ+ rep, did you?) Simon is such an (at times) awkward smol bean and I love him & his story so much! His relationship with the mysterious Blue is fun, flirty, and filled with all sorts of entertaining drama.
If you're looking for an awesome LGBTQ+ book that won't make you cry (I'm writing a recommendation list for this & it'll air soon-ish), I'd definitely recommend you check out Simon vs.! You can read my review here!
The Upside of Unrequited by Becky Albertalli
I had to include Albertalli's second novel on the list too because there has to be awesome body positivity rep on this list too, right? Molly is such a sweetheart and she's going through so much in this book, and I loved reading every step of her story. The romance she's got going on (is it this guy, or this guy?) is somewhat predictable, but that doesn't take away from how fun her story is!
If you're looking for an awesome romcom-ish contemporary with great friendship, family, and body-positivity themes, I'd totally recommend you check this out! You can read my review here!
Queens of Geek by Jen Wilde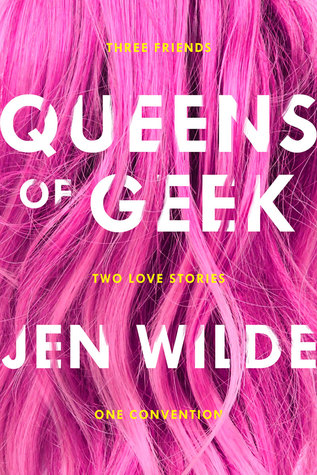 Are you looking for a diverse book with fandoms in it? Well, Queens of Geek is just right for you. Seriously. It has awesome mental health rep as well as LGBTQ+ rep and it revolves between the points of view of best friends Charlie and Taylor at SupaCon. They have a wild ride there, and this is such a fun and heartwarming story that's like an ode to geekdom (yasss)!
I'd totally recommend you check this out if you're looking for a fun romance with awesome representation!
In a Perfect World by Trish Doller
This is the last one on the already published list and one of the more romantic recommendations. In a Perfect World takes place in Egypt (woo!) and it's a sweet, quick read that addresses some important cultural issues. I loved reading about Caroline, the cultural barriers between her and the romantic interest, as well as just Egypt in general. It's got awesome Muslim representation as well as introduces the reader to the culture super well.
I'd totally recommend this if you're looking for a fun novel in a foreign (aka non-American) country that's a short but entertaining read!
And here are a few to add to your preorder list! I haven't read any of these yet, but I'm so excited for each of them to reach the world!
My So-Called Bollywood Life by Nisha Sharma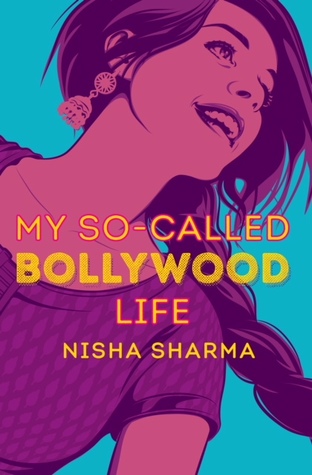 This is one I'm so excited to dig into (I've got an ARC! *squeals*) and it relates Indian pop culture with film geek Winnie's life. I've talked with some of my friends about it and SRK is apparently a super famous dude, so I'm very excited to not only read and fall in love with Winnie & her romantic story, but also learn more about the culture (instead of just pigging out on paneer & ignoring everything else wherever I go).
This should definitely be on your preorder list if it isn't already!
From Twinkle, with Love by Sandhya Menon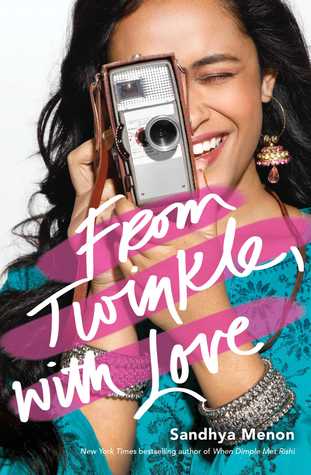 From the creator of When Dimple Met Rishi, From Twinkle, with Love is the next book in this series (although you don't have to read the first to read this one), with one more on the way! If you enjoyed When Dimple Met Rishi, you should definitely be checking this one out because it promises us just as much entertainment as well as swoon-worthy moments with the characters. And yes, Twinkle is a real name.
I'm so excited for this title, and it's definitely one that you should keep an eye on!
The Way You Make Me Feel by Maurene Goo
This one is so on my radar. After I Believe in a Thing Called Love, I was desperate for another novel in the same vein, and when I heard about Goo's next novel, The Way You Make Me Feel, I was hooked already!
And then I got even more hooked when I read the words "food truck." Because what's better than a food truck (alright, books are awesome but also food!)? I'm so excited for another fun, hilarious, and wholly relatable novel from Goo that I'm hoping will take up another spot on my bookshelf!
The Brightsiders by Jen Wilde
Last one, I promise (for now…). But another awesome book from Jen Wilde, author of Queens of Geek, is sure to get anyone pumped. (Look at the bisexual flag colors on the cover! Just look at it!)
This is hopefully going to be another kickass book and I'm hoping for all sorts of delicious LGBTQ+ rep mixed in with quirky fun times with a teen rockstar. I'm ready to dive into the story of Emmy King and how she (not) unfortunately just cannot stop kissing her bandmate Alfie. Oops.
What do you think of the books on this list? Which books would you add to it?
Edit 27 February 2018: After further research, I have taken Eleanor & Park off of this list.