February is such a fertile (yes, I did use that word) month for new releases! There are so many that I'm excited for, and I just can't get over how many good ones there are that will make my TBR topple (even though it's digital).
I did a post last month about my most anticipated releases for the first three months of the year, but I soon realized that this was very incomplete and that I'd have a very long post every three months, so I've decided to try and squeeze this in monthly!
From fantasy to contemporary to dystopian, here are some of the releases from this month that I'm most excited to read! (In no particular order.)
The Belles by Dhonielle Clayton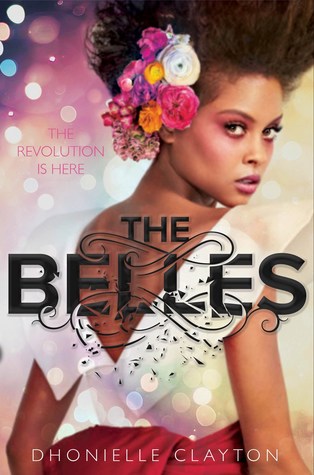 I've heard a lot of great things and a couple negative things about this book, but I'm very excited to see what it's all about! It sounds very interesting with the fantastical concept that Belles help people become beautiful, but Camellia yearns for more and her powers–more dangerous than she imagined–lead her into dangerous situations.
There's been a little controversy over deaths of LGBTQ+ characters, but I'm hopeful that things will turn out okay and that this will be as magical and exciting of a read so many others have promised!
Daughter of the Siren Queen by Tricia Levenseller
This book is one I'm extraordinarily excited for because I really enjoyed the first novel. Although it leaned a little more on the MG side, I thought it was entertaining and a fun, swashbuckling adventure that was so much fun and absolutely a blast to read. You can read my review of Daughter of the Pirate King here!
Although Alosa had a few things wrapped up in the first book, there's still more left for her to see and do (especially with regard to Riden) and she's destined for greater, more watery adventures in this sequel, so I can't wait to check this out!
The Queen's Rising by Rebecca Ross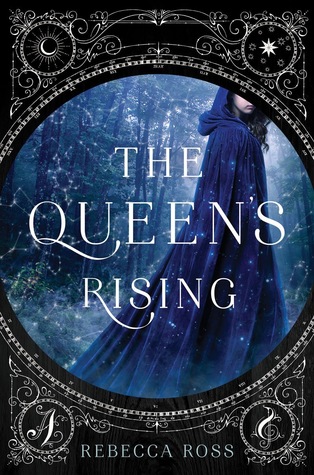 This sounds like a really creative fantasy and I have high hopes that it will be well-executed and an enjoyable read! This is something that sounds so interesting–everyone endeavors to master a passion (wit, art, music, dramatics, or knowledge) and be chosen by a patron to further their craft. Brienna, to her horror, was unable to find one until a mysterious patron approaches her and she's sucked into a dangerous politics that question her loyalties.
I hope this will be as magical, politically-twisty, and entertaining as the reviews have promised it to be!
Heart of Iron by Ashley Poston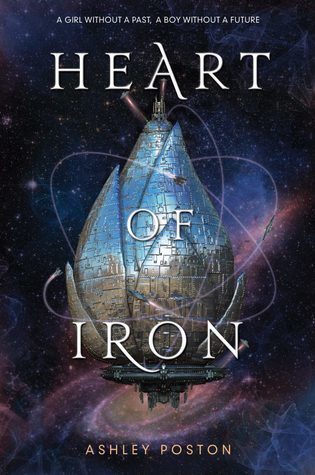 I just love this book so much! This is such a fun Anastasia retelling (in space!) and I just loved the whole troop traveling the galaxy, picking up random princes and dropping off long-lost princesses and sentient androids that will soon uncover a larger plot. It was just so fun, you hear me?
I just really want to own this book because it's awesome and it's my favorite genre and there's all sorts of amazing ships in here and Ashley Poston is an absolute queen. You can read my review here!
Honor Among Thieves by Rachel Caine and Ann Aguirre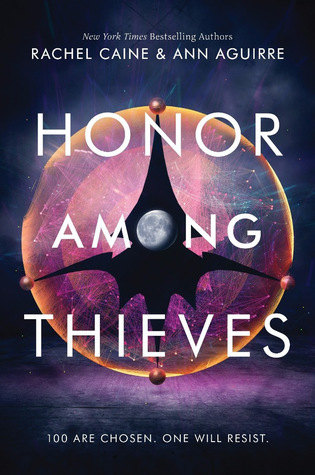 More space adventures in Honor Among Thieves which was one of my favorite sci-fi reads because Zara is totally awesome and I love her and her badassery. The plot is also really exciting and I just had so much fun reading this–there's these sentient aliens that take select teens across the galaxy, some being selected for a secret mission that Zara will soon discover has roots deeper than what she ever expected back on Earth. You can read my review here!
This is the Whimsify Book Box pick for March, and I'm so inclined to purchase a box because I'm totally in love with this book and cannot wait for its sequel!
Blood of a Thousand Skies by Rhoda Belleza
I really enjoyed reading the first book, Empress of a Thousand Skies, as so many interesting topics were touched on in this science fiction world, and I cannot wait until this next book comes out for me to devour. That new character *wink wink* was finally introduced to us near the end of the novel, and there's still so much left to happen! You can read my review of the first book here.
I'm very excited to see what Rhee is going to do after gaining new knowledge in the first book, and Aly and Kara have lots in store for them to. I have high hopes that this will be the epic conclusion to the series that I've been hoping for!
A Girl Like That by Tanaz Bhathena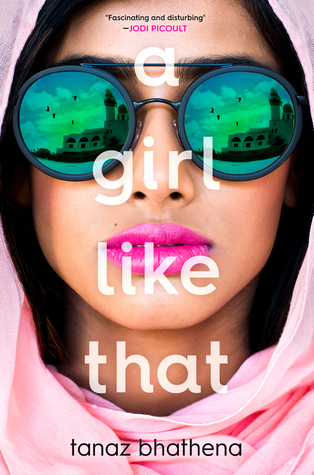 This has been one of my most anticipated reads of the year since first hearing about it, and I cannot wait to get my hands on this debut! It's all about challenging preconceived notions of a person (even though the MC is dead) and proving that you're more than what other people think of you.
It's tackling issues like race, class, identity, and religion and I really hope this will pull through and be a strong novel that will end up moving me and countless other readers! Fingers crossed!
American Panda by Gloria Chao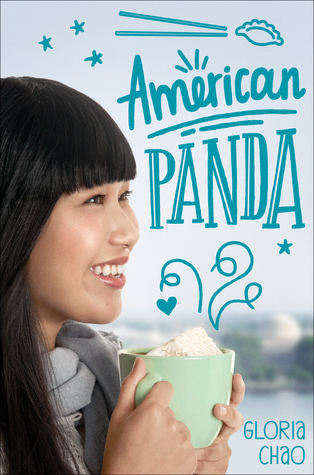 American Panda came out last week and boy, am I excited to get my hands on a physical copy! This was such a delight to read and I love how both Asian-Americans like myself and people of all cultures can really relate to Mei's story as she navigates both college and family relationships and friendships and parental pressure and romance. Mei's such a strong and awesome character, and I just really want to have a copy of American Panda for myself! You can read my review here.
There's also these really cute dumplings stamped on the inside cover, which I think is absolutely delightful! I would totally recommend you check out this read!
People Like Us by Dana Mele
I have been in such a mood for a boarding school thriller–so what better than a lesbian murder mystery?! This is just such a fun and exciting concept–a girl who reinvents herself at her new boarding school, but this soon begins to fall apart as a series of murders puts her in the crosshairs.
February 27th cannot come fast enough because I need to get my hands on this book ASAP! My cravings for mystery & thrillers are rare–and so I hope to quench this hungry beast as soon as I can with People Like Us!
I Stop Somewhere by T.E. Carter
I've got an ARC of this for the blog tour, and I'm so excited to dive in to read what will hopefully be a very profound narrative on assault and abuse. Ellie Frias disappeared long before she vanished, and she's found herself trapped after a brutal assault, having to watch the same thing that happened to her happen to countless others as she hopes for someone to find her.
But nobody looks for a girl they never noticed in the first place.
The Apocalypse of Elena Mendoza by Shaun David Hutchinson
This book was my favorite of Hutchinson's works (which honestly doesn't say much because I've only read two, but I'm working on it) and I love how Hutchinson mixes all sorts of different themes and makes you really question moral decisions in this novel. It's that type of morally grey mush that keeps you thinking about the book even after you've read it. You can read my review here.
It revolves around Elena and her newfound powers to heal people, but when she heals people, she also condemns countless others to vanish in a stream of light. The inanimate objects are telling her to heal as many as she can, but is it really for the best?
Your One and Only by Adrianne Finlay
This is such a fun science-fiction dystopia and was a total blast to read! It's romantic, it's exciting, it's got clones–why wouldn't you want to read it? This was just a really interesting novel in general as it not only questions ideas such as humanity, but also perfection and romance and all sorts of things. You can read my review here.
Jack is the only human on Earth, living in a sea of clones, such as Althea-310. But he soon finds out that despite the clones reaching for perfection, there are threats, internal and external, that may pull their community apart.
Shadowsong by S. Jae-Jones
I absolutely adored Wintersong, and Shadowsong didn't disappoint in concluding this luscious and spell-binding series! Although it's different than the first book, it's still a very entertaining and magical read as Liesel struggles with new issues and other topics after coming aboveground. You can read my review of Wintersong and Shadowsong here and here.
She has to deal with the gap that widens between her and her family, as well as her inability to do anything music-related and the new threat that puts the line between worlds out of balance as the old laws once again demand to be followed. This stellar conclusion leaves you wanting more of Jae-Jones' luscious world.
When Light Left Us by Leah Thomas
This was probably my biggest surprise of the month and I was so pleased to find out just how wonderful this novel is after not hearing a single peep about it before it publishes (on the 13th!). You can read my review here.
I am so awed by this book and all the parallels and meaning behind it and it was just so artfully done. The three Vasquez siblings are dealing with life after the extraterrestrial alien who took over their bodies has left them scarred and forever changed–just like their dad did years before. This novel is so exciting and spellbinding and such a wonderful read, I was so pleasantly surprised!
Are you excited for any of these? If so, which ones?