Just trying to brighten your Tuesday morning with some pretty blending colors! Today's Cover Geek centers around some of my favorite ombre covers *cue oohs and ahhs*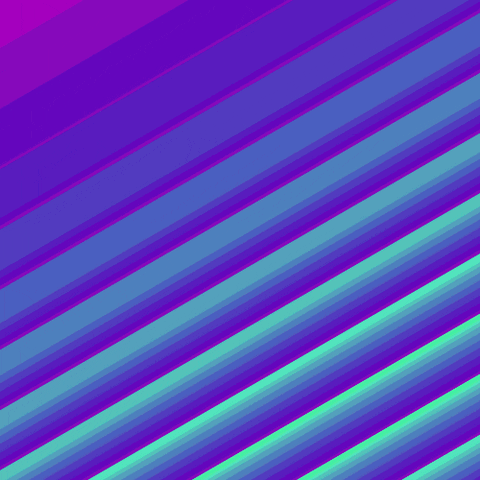 I love seeing smooth blends on young adult covers, and gradients and ombre covers help contribute to some of the more simplistic designs–which although less complicated, can have a much greater and more profound impact on the viewer.
Without further ado, here are some of my favorite ombre book covers from the YA genre, ranging from sci-fi to contemporary to fantasy!
We Are the Ants by Shaun David Hutchinson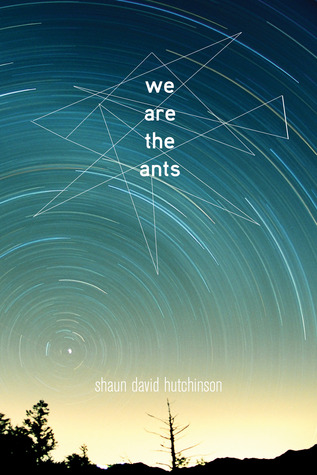 This cover is so pretty. I went through this phase a while ago when I was absolutely obsessed with the time lapse photograph of the night sky, and so this book was totally on my TBR just because of the cover! It's so pretty and although it's very minimalistic (lowercase text on giant background), I think it works really nicely in conveying the story's atmosphere, especially with that pretty yellow green blue ombre! It's both sentimental and interesting at the same time. You can read my review here.
Zodiac by Romina Russell
So I read this a long time ago (not really that long it was 2015, but it feels like an eternity) before I was very internet-social and the first thing that attracted me to the novel was that pretty space-looking rainbow-ish ombre! The book was good, but the red, the yellow, the orange, the blue, the black, the glowing figures were all so attractive to Little Me's eyes and I'm still wowed by the foggy but space-y look to this. I think this is the only example one of my favorite examples of an ombre cover on a sci-fi novel!
Places No One Knows by Brenna Yovanoff
This cover and the next are very similar and honestly I've been confusing both books with each other for months because of the covers. But they're just so pretty and pink–how can I resist the temptation? If I get the chance to purchase them, they'd be sitting side by side on my bookshelf. Pink and yellow ombres are always very pretty and I love seeing the slow blend as well as the shadowy 3D-ness of the text. It's got a very stark look to it despite the similar color scheme and I just want to pet this book!
10 Things I Can See from here by Carrie Mac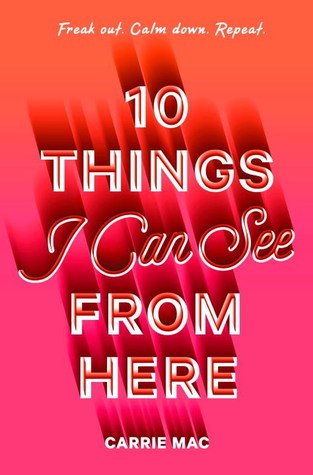 See what I mean when I said they're similar? Shadowy text? Check! 3D lettering? Check! Pink ombre? Check! But it doesn't bother me at all because both of these book covers are so pretty (this one's a little darker & orange-y-er though). I do think this one leaves a lot to interpretation about what the book is actually about (severe anxiety) but the little subtitle at the top does a good job of cluing you in on this. I think this is very pretty and I can't wait to read it!
The Library of Fates by Aditi Khorana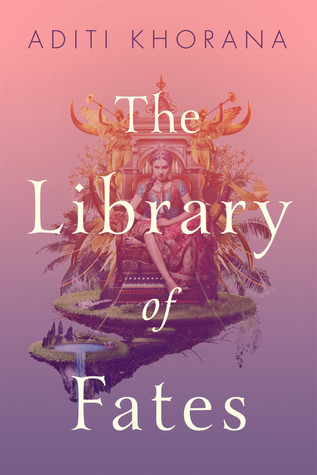 I love looking at this cover (and I very much enjoyed reading the book). This is so pretty and I love the pink purple ombre in addition to how some of the colors on the design pop out at you! (Like the orange yellow at the top and the blue purple at the bottom.) It's both intricate but simple and I think it's such a great cover! It also has that sunrise-y feel which I think matches the actual content very well as Amrita is finding her true self in this novel.
What are some of your favorite ombre covers? I know a few more that I didn't include are Once and for All by Sarah Dessen (blue and pink) and Saints and Misfits by S.K. Ali (pink and yellow), both of which whose covers are very pretty!