Say hello to post #100! *cue oohs and ahhs* Unfortunately, it's nothing absurdly special, but I do have a strong penchant for these covers. Maybe if we ever when we get to post #1000 I'll do something fun like an INTL giveaway (or a giveaway in general tbh).
But, not to delay, this week's cover geek centers around books with flowery covers! Motifs are really cool on covers because I love seeing the repetition not only on the outside of the cover, but sometimes on the inside at the chapter titles, etc. (Check out my Motif Cover Geek here.)
This week, to celebrate the coming of spring soon even though it's absolutely freezing I chose the topic of flowers! See: entire blog theme.
So, without further ado, here are some of my very favorite flowery covers. I swear one day I'm going to run out of topics to write about.
Wild Beauty by Anna-Marie McLemore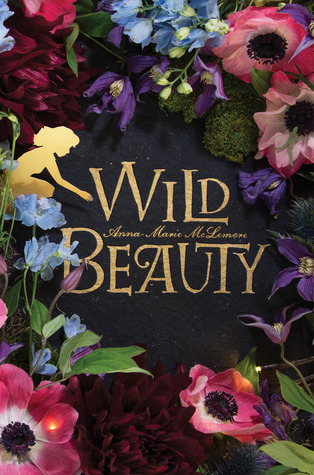 This book has such a gorgeous cover! The flowery goodness and the silhouette of the fairy hint at the magical, beautiful writing and the enchanting story line. I love the color balance between the pink flowers and other ones–the lack of yellow centers helps draw the eye to the fairy silhouette and the title, which I think was a smart move! I'm very excited to read this magical, spell-binding novel!
The Traitor's Kiss by Erin Beaty
I very much enjoyed reading this book as it was just my type of book. A light fantasy with clichés I love and romance and political intrigue made up everything I enjoyed–and that's not to mention the gorgeous cover. Similar to The Winner's Curse series, this is an awesome story that I very much loved reading! The cover does a great job of emphasizing some of the darker themes with the deep, almost plum or maroon centers of the flowers and the single yellow flower on the cover. I think this is such a gorgeous design, although it does feel a little stilted around the sword.
Tyler Johnson Was Here by Jay Coles
I think you've all heard about this numerous times, but I can't stop raving about this book (which I haven't read, but that's a matter of semantics)! (I voted for it in my book club poll, let's hope it wins. Or maybe not so I can read it the moment it comes out.) But look! Besides a very relevant subject matter, just look at those flowers! They're pretty and a color scheme you wouldn't have thought worked well, but I'm so excited for this release so I can be all over this cover–in person!
I Stop Somewhere by T.E. Carter
Although this isn't super flowery (the red specks are teensy little flowers), it's the same concept with all that gorgeous fauna on the cover! This cover is just so stunning! I love all the leaves and having them in black and white (compared to A Fierce and Subtle Poison's plethora of color below) helps create a very dramatic effect for the story's mystery and profound discussion about rape culture. I can't wait to read this!
Wicked Like a Wildfire by Lana Popovic
Lisa Perrin will always be one of my favorite YA cover illustrators. Because just look at all the pretty flowers on this cover–I'm weeping. The beautiful flowers suck you in like the embellished writing, gorgeous and a delicacy to look at or read. The cover of this novel (besides the fact that it's my favorite color–purple!) is so beautiful and lovely I just want to pet it all day.
The Color Project by Sierra Abrahms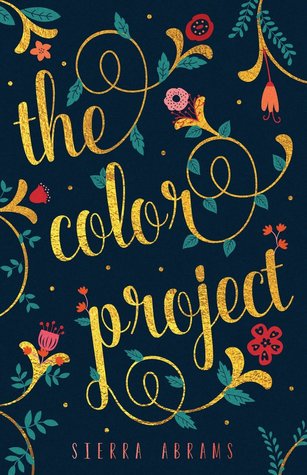 The flowers on this cover are so cute! Although they don't have the same sophisticated feel as that on Wicked Like a Wildfire, they have that sort of fun, more graphic feel to the flowers with the tiny buts and five round petals! I think this is such a pretty flowery cover, and it's not just because of the gorgeous blue and yellow color combination…
Reign of Shadows by Sophie Jordan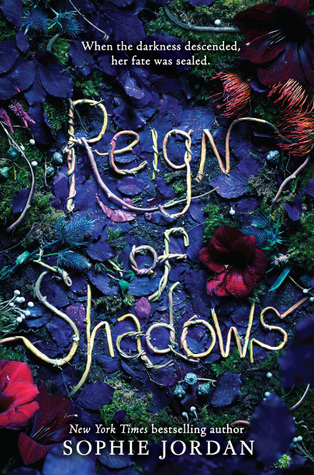 This cover is probably the most different of the whole list with it's wilted, rotting look to some of the flowers. I can basically smell the sweet, over-sickly smell coming from this cover just by looking at it. It's got this dark, poisonous feel which is creepy and I absolutely adore it! That's not to mention the eerie quality of the vines and how they blend into the style, yet stick out in color. The composition of this cover is a fantastic one that I think really helps convey what this story might be about.
A Fierce and Subtle Poison by Samantha Mabry
At first this cover looks innocent. Leaves and flowers and all sorts of nice fauna. But then you look closer, and nearly gasp. There are spikes on some of the vines and points and prickles to the leaves and bright colors–always a warning sign in nature–in the flowers that scream "Stay away! Danger! Leave while you're still alive!" and that's when you know this cover has done it's job. It's definitely one of my favorite, edgier flowery covers which does such a great job of making the reader look closer.
What are some of your favorite covers?