So, recently I've been going through Goodreads lists of debuts from next year to get ready for the 2018 Debut Challenge hosted by That Artsy Reader Girl (see my challenge here) and I've stumbled upon such gorgeous covers.
It was so hard to narrow them down, but here are my top 11 2018 debut covers as of today! (Hopefully we'll get more cover reveals as the year progresses!)
I won't be talking about the stories unless I've read them, but you can find out more through the "Add to Goodreads" link!
The Wicked Deep by Shea Ernshaw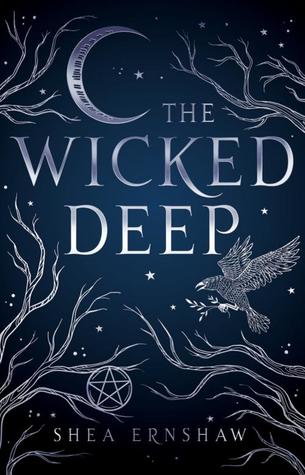 I love looking at this cover! I had a whole feature post on this novel (which is absolutely amazing btw and you can find it here) but I just love the theme and the pretty iridescent foil that's on the cover. Lisa Perrin did such a great job with the illustrations and the haunting quality of the cover matches the atmosphere of the novel so well. Ugh! Love, love, love.
A Girl Like That by Tanaz Bhathena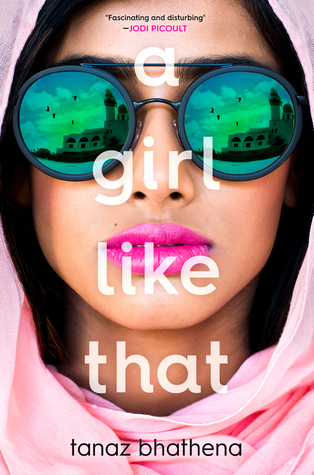 I am just so excited to read this novel, and the gorgeous cover isn't helping my case. I mean, the premise is already so exciting, and the POC representation on this cover is awesome! I love the simplistic font and the reflections in the eyeglasses are so cool! The glasses also work really well in creating that green and pink contrast.
Everless by Sara Holland (US Edition)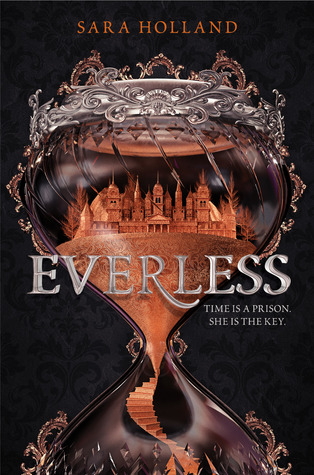 This is probably one of my most anticipated January releases that I should have requested a DRC of. Because time? As currency? If that doesn't scream original, I don't know what does. I'm just very, very excited to get sucked into a richly developed, unique world, and after that Epic Reads trailer, oooh my spidey sense are tingling (like jingle bells). The UK edition is nice and all, but I just love the added depth and greater color and contrast in this novel that I feel like wasn't really as present in the UK edition.
Your One and Only by Adrianne Finlay
February is going to be an awesome sci-fi month, and I'm so excited to read Your One and Only. Being the only human among clones?? 1. how in the world did that happen? 2. can February 6th arrive faster? I just am so pumped to read this and I'm also in love with the cover. It just screams DNA and also the color scheme is a magical wonderland of teal, ivory, and red, a combo I don't see often but want to see more of.
Tyler Johnson Was Here by Jay Coles
You've heard of guys with kittens and puppies right? Well, get ready for guys with flowers. If guys with flowers doesn't make your cover radar blow off the charts, I don't know what will. I just love all the pretty flowers on the cover, and it's not just like there are all random flowers, they've got a consistency that works really nicely with that minty background.
Heart of Thorns by Bree Barton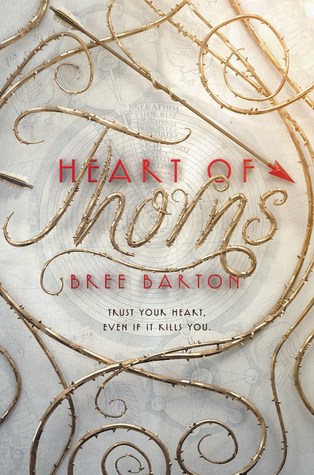 Remember that cover geek about motifs (here)? Yeah, well this cover should have been on it. Even though it's not as 2D as some other covers, the twisty vines with thorns are such an awesome motif. And I love how the text is made out of vines too. The shading, although excessive on some covers, works really well on this one, in my opinion, and I'm very excited to find out what this novel is about.
I Stop Somewhere by T.E. Carter
Oooh this cover really works those pops of color which is awesome. I love those teeny red flowers hidden among all those leaves and it just makes this cover so much more impactful. And having the text partially hidden behind some worlds works really nicely in drawing the viewer's eyes around the cover, especially with that strip coming out of the 'O' that forces you to look from one corner to the next. Genius, I tell you.
Heretics Anonymous by Katie Henry
What's a best cover list without an image of toast? (Not a best cover list, obviously). I have no idea how Katherine Tegan's designers pulled this off, but I love the toasty goodness all over this cover. (Can that be my new job? Toast art?) It's so original and creative but also lends that humorous undertone that this book is supposed to have.
My So-Called Bollywood Life by Nisha Sharma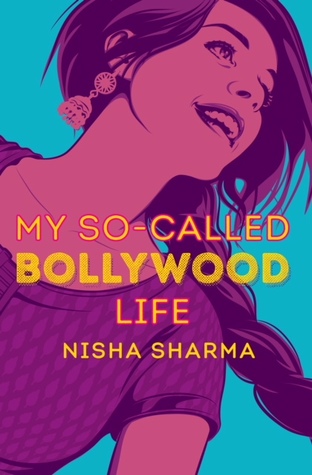 This pop-art-esque cover is just making my day. I love how artistic this cover looks, and I feel like that artsy feel with the vectors & pop art colors works really well in emphasizing how Winnie is a film geek. I wouldn't normally say put all those bright colors together, but pop art can honestly make anything look terrific and I think an awesome job was done in making this cover look appealing & still representative of the novel.
Nice Try, Jane Sinner by Lianne Oelke
Someone give me one of those cameras so I can take a photo of this gorgeous cover! I love covers in funky colors, and orange definitely makes the list. The contrast between the orange and blue on this cover (without making me reminiscent of my childhood Gators vs. Seminoles arguments even though I was never a football fan) was done so nicely and I love how the silhouette is made to pop but also helps emphasize the pretty text. This is such a well composed cover and I adore it so much.
Always Forever Maybe by Anica Mrose Rissi
The paint on this cover is actually just my tears that this release isn't coming fast enough. Just sayin'. I don't normally find that many covers with drip paint that actually look nice, but I think this one does it really well. Instead of bad rainbow drip art, we have tasteful pinkish-purple drip art that helps highlight the title. It's really pretty and although I have no idea what this book is about, it makes me want to find out more, which means it's doing its job.
What do you think of these covers? Which one's your favorite, or do you have favorites from other debuts?