5 stars
This book is so good it's making me feel like I want to lower my rating for We Are the Ants.
Because if you liked We Are the Ants, The Apocalypse of Elena Mendoza will 100% win you over.
It revolves around sixteen-year-old Elena Mendoza who is the product of a virgin birth (parthenogenesis) and finds herself with the ability to heal people, the first of being her long-time crush Freddie who was shot at in a Starbucks parking lot. Yet, as Elena heals people, other disappear in blasts of light, and the voices of inanimate objects talk more and more frequently to her, repeating the same message: heal more people or the world will end. 

More unbelievable things begin to happen and the only explanation is the least logical one–that the voices are right and the world is actually coming to an end with Elena as the only one who can stop it.
I though We Are the Ants was really good, but The Apocalypse of Elena Mendoza blew it out of the park. It blew it out of the universe, really.
I think the biggest difference between the two is the pacing. If you haven't read my review for We Are the Ants, you can find it here & read about what I thought of the novel.
Where We Are the Ants had that kind of lagging middle, The Apocalypse of Elena Mendoza had a much better paced middle with a lot more drama and action going on that kept me engaged.
Yet, the two books definitely have their similarities (and that's not including the cameo of Henry in Apocalypse).
The "end of the world" idea is very prominent as Elena is (basically) harassed by inanimate objects to heal things, while in We Are the Ants, Henry was harassed by aliens to "press the red button" and save humanity.
Quick side note: I really liked the humorous aspects this novel had as inanimate objects-Baby Cthulhu dolls, My Little Pony dolls, girls on tampon boxes, etc. etc. talked to Elena and verbally harassed her. It was a cute sort of mean banter that was guiltily entertaining and definitely helped the pacing from dragging. I mean, what would you do if a pony named Snippity Snap started talking to you?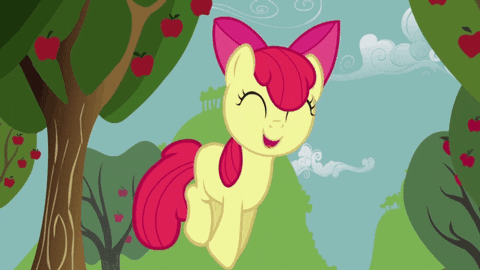 Anyways, it's that moral conflict & decision weighing on the main protagonists shoulders of whether humanity is worth saving that makes this novel similar to Hutchinson's former.
That's not to say that they're the same, though. Elena has her own set of problems & the end of the book is very different, even though the moral conflict had similarities.
I won't be spoiling anything, but Elena's own journey in figuring her stuff out and figuring things out about the world and people and society had a different result, despite stemming from the same conflict.
I think this is a testament of Hutchinson's skill at portraying this dilemma as he's basically able to take the same premise and work it in an entirely different way. Yet, I do realize some people wouldn't want to read something so similar to something they've already read.
I personally enjoyed this a lot more than We Are the Ants because Elena, despite all her flaws, was an interesting character who I could definitely relate to. She has a lot of problems and treats some people badly without realizing it sometimes, but her own character growth was a lot more prominent and spread out through the novel where We Are the Ants kind of blasted it all at you in one crucial scene.
The plot of Elena's powers definitely worked really well in furthering her character development, which I think was the star of this novel. Her growth as a person and her decisions regarding healing one person and letting a couple dozen blast away into the night or not healing the person were interesting to read about.
Elena's also bi, which I thought was super cool and I really liked how it wasn't, like, the main point of the novel. It wasn't really emphasized in the summary, and finding it out in the novel was a pleasant surprise for me because it really helps show how we don't have to make a big deal about including diversity in novels. It should already be just there.
The romance in this novel was nice. I do think Elena and Freddie have a whole bunch of problems, but Hutchinson isn't telling us that they're going to live happily ever after–or even have each other in their lives.
Overall, I definitely loved reading The Apocalypse of Elena Mendoza. It's like We Are the Ants–but better. It's a perfect mix of a contemporary character-based novel with science fiction elements that helps hook the reader and keeps them hooked. I would 100% recommend to anyone looking for a meaningful yet interesting read!
Have you read any of Hutchinson's works? What did you think?
Thank you to Simon Pulse and Edelweiss for providing me with a digital review copy of this novel in exchange for an honest review!