I've been super behind lately on catching up with book tags & awards, so I thought I'd do an all inclusive post to help spread the word!
The Sunshine Blogger Award
Who me? Couldn't be!
Thank you so much to Danielle from Life of a Literary Nerd for nominating me for The Sunshine Blogger Award! (I've never been tagged this is so exciting!) You should definitely go check her blog out; it's super awesome!
This sounds like a super sweet tag spreading among bloggers to spread the love, and I couldn't not tag some people of my own (we'll get to that at the bottom!)
WHAT IS THE SUNSHINE BLOGGER AWARD?
The Sunshine Blogger Award is given to those who are creative, positive and inspiring, while spreading sunshine to the blogging community.
HOW DOES IT WORK?
Thank the person(s) who nominated you in a blog post and link back to their blog.
Answer the 11 questions sent by the person who nominated you.
Nominate 11 new blogs to receive the award and write them 11 new questions.
List the rules and display the Sunshine Blogger Award logo on your post and/or on your blog.
Doesn't this sound super sweet? So, without further ado, here are Danielle's questions & my answers!
What is the last book you added to your TBR?
EVERYTHING. Just kidding. The last thing I added to my TBR (this will probably change in the 17 hours between writing this and posting but whatever) is Rosemarked by Livia Blackburne which is a fantasy with a hint of politics about Zivah, a healer who can't be healed, and Dineas, a soldier who thirsts for revenge.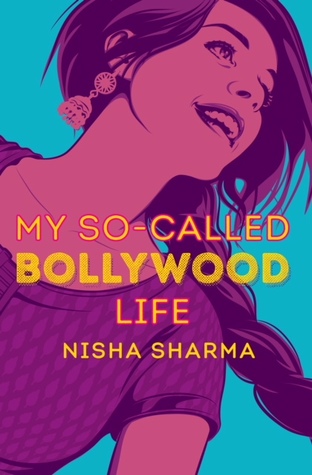 If you could get an ARC of any book that comes out later this year what would it be?
There's not many books left later in the year, so I'm going to go with a book from next year (2018). I'd have to say I would absolutely LOVE an ARC of My So Called Bollywood Life by Nisha Sharma which is a cute contemporary romance about falling in love, which I'm very excited for!
What is your favorite place to read?
I read best when I'm sitting on the corner seat of my couch (with a pillow behind me for back support and one in my lap for book support). It's where I'm the most productive because my desk isn't as comfortable and I fall asleep pretty quickly when in bed.
What author do you want to read more of?
I would love to read more of S. Jae-Jones because I absolutely adored Wintersong and can't wait to read the sequel and anything else she comes out with. Wintersong is a spell-binding tale about Liesel and the Goblin King and it was a wonderful fairy-tale like story!
What author can you not get into?
Sarah J. Maas and Cassandra Clare are the authors I just cannot get into. I've tried and I'll be trying again soon on both of them, but I stopped in the middle of Heir of Fire and City of Bones multiple times. I'm still trying, but sometimes I just need a little break in between.
What book do you think everyone needs to read?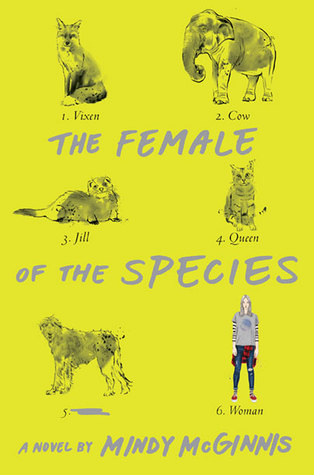 I think everyone needs to read The Female of the Species by Mindy McGinnis because it is such a profound exploration of rape culture within towns and all the morally grey themes in it are really profound. I'd 100% recommend it to everyone!
If you could turn any book into a movie/tv show what would it be?
This is a hard question that I'm not really sure I want to answer because I've never liked a movie/TV show more than the book. The book is almost always better. I also feel like the hype around a movie/TV show can sometimes hurt a book's image (like with TFIOS being construed as more romantic than it actually is).
What is your book dream vacation spot?
My book dream vacation spot would probably be a snowy, book-filled chalet with an endless supply of hot chocolate and bookish everything (can someone buy me a book quilt? is that a thing?).
What is your favorite genre to read?
Science-fiction is my favorite genre because I love seeing how relatable it is–how there's an inkling of truth within almost all sci-fi novels that makes you wonder "Could this happen one day?" And also there are a ton of sci-fi books out there that are really good.
What is the last song you listened to? (Bonus if you can relate it to a book)
Requiem from Dear Evan Hansen, which (bonus!) is the same title as book 3 in Lauren Oliver's Delirium series!
Who are your top 5 characters (books, TV, movies, anything)?
My top 5 characters would be Cinder (who doesn't like badass cyborg mechanic moon princesses?) from Marissa Meyer's Cinder, Inej (because more badass but not brute-like women are needed in every list) from Leigh Bardugo's Six of Crows, Cath (who is queen anxiety-warrior fangirl) from Rainbow Rowell's Fangirl, Simon (the only boy on this list who is a cute lil' cinnamon roll that you just want to squeeze to death) from Simon vs. the Homo Sapiens Agenda by Becky Albertalli, and Jane (who is an awesome ferret shifting comical ex-queen) from Brodi Ashton's et al. My Lady Jane!
My questions to you:
What is your favorite book of all time?
What is your most anticipated read of 2018?
If you had to only read one genre for the rest of your life, what would it be?
What are your favorite bookish snacks?
Would you subscribe to a book box? If so, which one(s)?
Who are some of your favorite bloggers/booktubers/reviewers?
What book do you think is important for everyone to read?
Which book really hit home for you that you can relate to?
What books have made you cry?
Which character death gave you the most angst?
What is something bookish you want to try (whether it's new genres or bath bombs)?
The Hocus Pocus Book Tag
Thank you so much to Laura @ The Book Corps for tagging me to try this!
WHAT IS THE HOCUS POCUS BOOK TAG?
The Hocus Pocus Book Tag is themed around the movie Hocus Pocus & it's a way to help promote books you love!
HOW DOES IT WORK?
There are no rules. It's YOUR blog. But if would be nice if you linked back to Never Not Reading, and maybe the person who tagged you too. Share the love folks.
Feel free to use the GIFs used by Never Not Reading, the graphics made by Flavia the Bibliophile if you would like, both, or make and use your own visuals!
The Winner's Curse Trilogy by Marie Rutoski is a great trilogy that I'd totally recommend! It's a light fantasy world with lots of poltical issues & things like slavery, etc. I really enjoyed this series and sped through it in three days, one for each book!
Wicked Like a Wildfire by Lana Popovic has a pretty evil female villain…though I'm not sure she's that evil. I think the female villain is evil, but I was also super bored reading it because it's pacing was really slow.
Harry Potter and the Deathly Hallows by J.K. Rowling is a book I feel uncannily attracts children. Although Harry starts out as a lil' innocent small bean, but book 7 he's an old teenager and there's a lot of death. Take it slow kids, maybe read a book a year or something.
My Lady Jane by Brodi Ashton et al. is a super fun and comical novel that I just love reading and would 100% reread because of its comic and light-hearted nature. A lot of it is silly, but it's also a great story & I'd 100% recommend!
Zenith by Sasha Alsberg and Lindsay Cummings felt like a Throne of Glass wannabe and I didn't enjoy reading it very much. It's about a "ruthless" space pirate but I feel like it wasn't cohesive enough and seemed too unoriginal to me.
The Female of the Species by Mindy McGinnis is such a profound novel on rape culture and grey areas in morality. I would 100% recommend this for a meaningful read!
Throne of Glass by Sarah J. Maas (to me) seems like is just a conglomeration of book after book after book. I feel like after book 3, the plot line takes a drastic change and a lot of new things are thrown in that I never would have expected. At first, it's all about assassin Celeana and some princes, but then there's like witches and elves and magical creatures appearing that I don't recall being as emphasized in the first novel. I feel like the series should be nearing its end soon.
Two Roads from Here by Teddy Steinkellner has some…not too intelligent characters. Although it perpetuates some football stereotypes, there's a character Brian who's not the sharpest knife in the drawer, let's just say. It doesn't help that he keeps getting concussions.
The Lunar Chronicles by Marissa Meyer is a series I wish there were just more more more of! I love reading about the characters and this series is one of the closest to my heart. You should definitely go read it now–if you need convincing, here's 10 Reasons Why You Should Read The Lunar Chronicles.
Beastly by Alex Flinn is one of those books that a lot of people have forgotten about after that decade ago movie. I know some people definitely didn't like it, but I'm a huge sucker for fairytale retellings and still keep up to date with the series & The Kendra Chronicles because these are clichés that I just adore.
#famous by Jilly Gagnon is a book that went in a totally different (and undesired) direction than I thought it would go in. I feel like some themes were introduced that weren't completely addressed properly and that there were some controversial messages within the novel.
They Both Die at the End by Adam Silver has the cutest cameo ever as his best author friend, Becky Albertalli, is written in the book which is just SO ADORBS. I just love them so much #bestfriendgoals. It's also a fantastic book!
The Liebster Award
Thank you to L.J. @ On The Shelf Reviews for nominating me for the Liebster Award!!
HOW DOES IT WORK?
Thank the blogger who nominated you and link to their post.
Answer the 11 questions they asked you.
Nominate 11 other bloggers, with your own set of questions.
Tag your chosen 11 bloggers, and don't forget to tell them as well!
What are you reading at the moment?
I'm currently reading The Apocalypse of Elena Mendoza which is a (currently awesome) novel by Shaun David Hutchinson. I'm enjoying the DRC so far & love all the LGBTQ+ themes in it!
Who is your favourite movie/book/tv character of all time?
One of my favorite characters (I can't say one's the best) that I haven't mentioned is Eliza from Eliza and Her Monsters from Francesca Zappia because I loved how relatable she was and learning about her mental health struggles. She's one of my favorite characters!
What do you do in your spare time?
There's only one good answer for this. READ.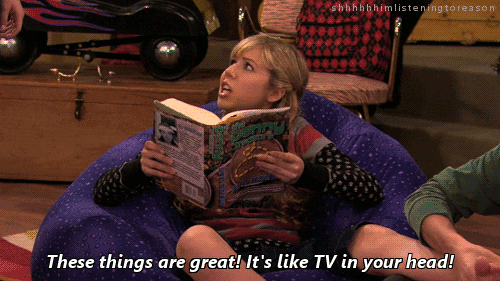 If you could visit anywhere in the universe, where would it be?
Hmm…probably somewhere on Earth, particularly somewhere in Asia. I'd honestly want to just tour all the countries (I've been to some) and be immersed in the culture for a little while!
Favourite food?
Chocolate. Cake. (The big piece below is for me.)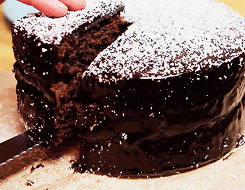 Favourite book you've read this year?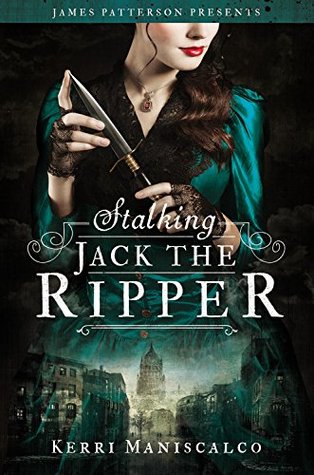 I've read a lot of awesome books this year, but one of my favorites is Stalking Jack the Ripper by Kerri Maniscalco! This totally converted me into a murder mystery fan, so huge props to Kerri! I loved the romance and the mystery in this novel and the sequel. So. Good.
What writer would you like to meet living or dead?
I'd love to meet QUEEN LEIGH BARDUGO in person (which I'm going to next year at #BookCon2018. I'll be there insanely early in the morning so I can get my meet-and-greet tickets, hehe!). I can't wait to have her sign my books & meet her next year!
Favourite childhood movie?
Ender's Game is probably one of my favorites. 1. Because Asa Butterfield was my childhood crush and 2. I just love the book and the movie and sci-fi in general. It's also one of my favorite book to movie adaptations!
What was the last TV show you binged watched?
I guess it would be The Flash, but I kind of stopped after being frustrated with the end of season 2, if you know what I mean…
Favourite Genre to read or (if you are a writer) to write?
I love reading sci-fi, but I love writing contemporary. Like I said before, there's something super appealing in sci-fi, but I like writing contemporary because of how I can relate my own personal experiences in the genre.
Favourite author?
EVERYONE. I love a ton of authors and I refuse to let you make me choose. I REFUSE.
My questions to you:
(I tried to vary the questions #itstheeffortthatmatters)
What is your favorite book of all time?
What is your most anticipated sequel of 2018?
If you had to only read one genre for the rest of your life, what would it be?
What is your favorite bookish reading place?
Would you subscribe to a book box? If so, which one(s)?
Who are some of your favorite authors?
What is one of the most profound books you've read?
Do you dog-ear, use magnetic bookmarks, non-magnetic bookmarks, or something else to keep your place?
Which angsty books do you just love?
Have you ever straight-out-sobbed from a book before? Which one?
What do you use to keep track of the books you read?
Okay, so I have to point out how I don't know 22+ bloggers, so I'm tagging people collectively & inviting anyone who wants to participate in any of these tags to do so! This is a great way to spread the love & I definitely encourage you guys to participate!
Ashley Rae @ Thrifty Bibliophile
Danielle @ Life of a Literary Nerd